Are you experiencing the dreaded Hulu Error 94 while trying to stream your favorite shows? Don't worry, we've got you covered! In this article, we'll guide you through the troubleshooting steps to fix this frustrating issue on the Hulu platform and get you back to binge-watching in no time. Hulu Error 94 is a common glitch that can occur due to various reasons, such as network connectivity problems, device compatibility issues, or even outdated app versions. Our expert tips and tricks will help you identify the root cause of the error and provide you with easy-to-follow solutions to resolve it. Whether you're using Hulu on your smart TV, smartphone, or computer, our comprehensive guide will ensure a seamless streaming experience. Say goodbye to the frustrations of Hulu Error 94 and hello to uninterrupted entertainment!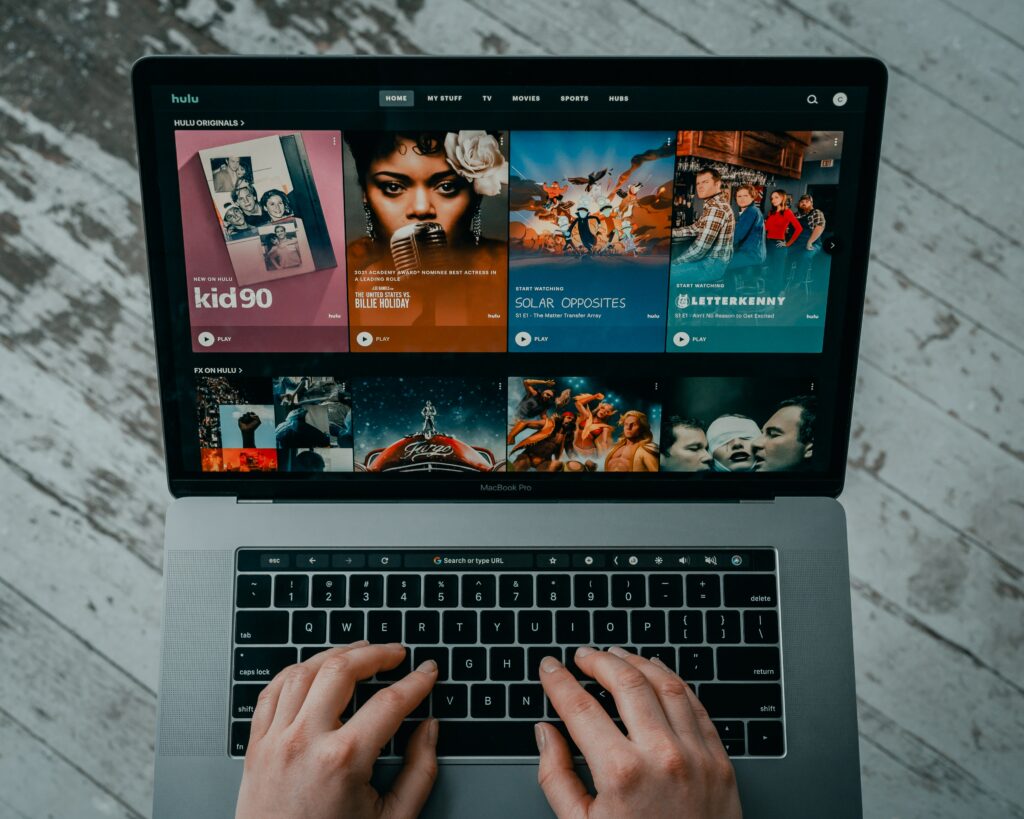 Photo by Tech Daily on Unsplash
Let's dive in and get your shows back on track.
Understanding Hulu Error 94
Hulu Error 94 can be quite frustrating, especially when you're in the middle of an intense cliffhanger. But before we delve into the solutions, let's understand what this error actually means. Error 94 on Hulu typically indicates a problem with your streaming device or the app itself. It can occur due to various factors, such as network issues, outdated app versions, or even insufficient device resources. Identifying the root cause of the error is crucial in order to implement the appropriate troubleshooting steps. In the following sections, we'll explore the common causes of Hulu Error 94 and guide you through the process of resolving them.
Common causes of Hulu Error 94
Hulu Error 94 can occur due to a variety of reasons.
Let's take a look at some of the common causes:
Network Connectivity Issues:
One of the most common causes of Hulu Error 94 is a poor network connection. If your internet speed is slow or unstable, it can lead to buffering issues and result in the error. Additionally, a weak Wi-Fi signal or interference from other devices can also contribute to the problem.
Device Compatibility Issues:
Another possible cause of this error is device compatibility. If you're using an outdated or unsupported device, it may not meet the minimum requirements to stream content on Hulu. This can result in compatibility issues and trigger the error.
Outdated App Versions:
Using an outdated version of the Hulu app can also lead to Error 94. Developers regularly release updates to improve performance, fix bugs, and enhance compatibility. If you're using an older version of the app, it may not be able to handle the latest streaming protocols, resulting in the error.
These are just a few examples of the common causes of Hulu Error 94. Now that we have a better understanding of why this error occurs, let's move on to the troubleshooting steps to resolve it.
How to troubleshoot Hulu Error 94
Resolving Hulu Error 94 doesn't have to be a daunting task. By following these easy troubleshooting steps, you'll be back to enjoying your favorite shows in no time:
Clearing cache and data on your device:
Clearing the cache and data on your device can help resolve many streaming issues, including Hulu Error 94. To do this, go to your device settings, locate the Hulu app, and clear the cache and data. This will remove any temporary files or corrupted data that may be causing the error.
Checking your internet connection:
A stable and reliable internet connection is crucial for uninterrupted streaming. Make sure you have a strong Wi-Fi signal or use a wired connection if possible. You can also try restarting your router to refresh the connection. If your internet speed is consistently slow, consider upgrading your plan or contacting your internet service provider for assistance.
Updating the Hulu app or software:
Keeping your Hulu app or software up to date is essential for a smooth streaming experience. Check for any available updates in your device's app store or software settings. If an update is available, install it and relaunch the app to see if the error is resolved.
Restarting your device:
Sometimes, a simple restart can work wonders. Restart your device to clear any temporary glitches or conflicts that may be causing Hulu Error 94. This can help refresh the system and ensure a clean start when you launch the Hulu app again.
Contacting Hulu support:
If none of the above solutions work, it's time to reach out to Hulu support. They have a dedicated team of experts who can assist you in resolving the error. Contact their support through their website, email, or phone, and provide them with detailed information about the error. They will guide you through additional troubleshooting steps or provide further assistance to fix the issue.
Preventing future Hulu streaming issues
Now that you've successfully resolved Hulu Error 94, it's important to take some preventive measures to avoid future streaming issues:
Keep your devices updated:
Regularly update your streaming device, whether it's a smart TV, smartphone, or computer. This ensures that you have the latest software and firmware updates, which often include bug fixes and performance improvements.
Check your network connectivity:
Periodically check your internet speed and ensure a stable connection. If you frequently experience slow or unstable internet, consider upgrading your plan or troubleshooting the issue with your service provider.
Close unnecessary apps and background processes:
Closing unnecessary apps and background processes on your device can free up system resources, allowing Hulu to run smoothly. This can help prevent streaming issues, including Error 94.
Use a wired connection for streaming:
If possible, use a wired Ethernet connection instead of Wi-Fi. Wired connections tend to be more stable and provide a faster and more reliable internet connection, minimizing the chances of streaming issues.
By following these preventive measures, you can enjoy uninterrupted streaming on Hulu and avoid future frustrations.
Conclusion
Hulu Error 94 can be a frustrating roadblock in your binge-watching journey, but with the troubleshooting steps outlined in this article, you can easily overcome it. By understanding the common causes of the error and implementing the appropriate solutions, you'll be back to enjoying your favorite shows in no time. Remember to clear cache and data, check your internet connection, update your app or software, restart your device, and contact Hulu support if needed. Additionally, taking preventive measures, such as keeping your devices updated and ensuring a stable network connection, can help you avoid future streaming issues. So, don't let Hulu Error 94 ruin your streaming experience. Fix it, prevent it, and get back to enjoying your binge-watching sessions hassle-free!