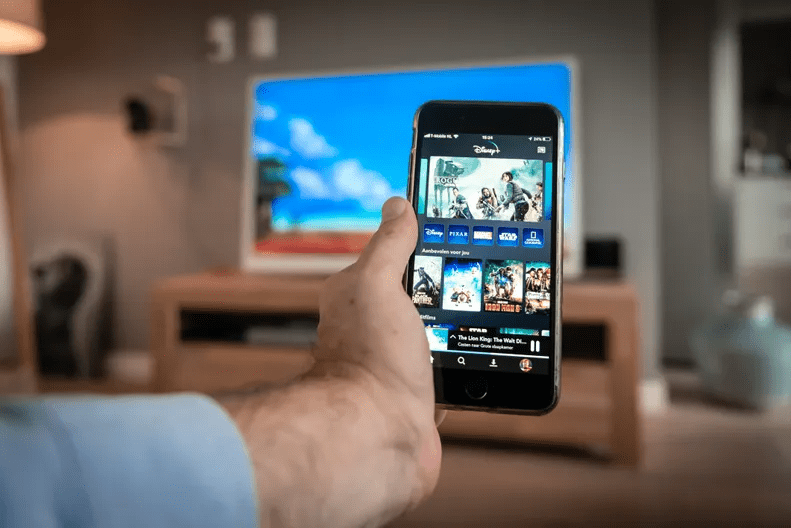 I'm sure you've been in this situation before: You want to relax in the bath or indoor hot tubs and watch a movie on your phone but you can't because it's not connected to Wi-Fi. I know that feeling well. It's frustrating and makes for a terrible viewing experience. Fortunately, there is an easy solution!
We will teach you how to connect your phone with any smart TV without Wi-Fi in a few steps.
Connecting the Phone to TV Without Wi-Fi
Method 1: Screen Mirroring
Method one is to use the screen mirroring feature of your phone. This will allow you to connect wirelessly with no Wi-Fi or Bluetooth connection required at all. You need to make sure that your TV has the screen mirroring feature built-in. If it does not, you can purchase an adaptor that will allow it to pick up signals from other devices wirelessly. To connect via this method, just follow these simple steps:
From the home screen of your phone, swipe down to access settings.
From the settings screen, choose Connection.
Select Screen Mirroring and you will see a list of devices available to connect with. Choose your TV from this list and it should automatically start mirroring your phone's display on the big screen.
How to Cast Your Android Screen to Windows PC [With & Without 3rd Party Apps]
Method 2: Screencasting
Screencasting is another great option, and it's available on many smartphones.
Just open the app for screen recording (built-in options such as QuickTime Player or Screencast may be sufficient depending on your device), connect to a TV, turn off mirroring, and you're good to go!
Method 3: Special Devices
The Google Chromecast is just one of the many streaming devices that allow you to stream video and audio from your phone directly onto your TV. There are other similar devices as well, but this is the most popular. All you have to do with it is plug in an HDMI cable into both your TV and Chromecast and then connect it to your Wi-Fi. You'll be able to use the cast button on any of your phone apps that are compatible with Chromecast (which includes the most popular video streaming apps).
You can also stream content through a Roku Streaming Player or an Apple TV device. These work the same way as Chromecast and you simply need to connect them to your TV and Wi-Fi for them to start working.
Method 4: Using HDMI Cable
This is the best way to connect your phone to a smart TV. You will need an HDMI cable for this method, mostly available in the market or you can buy it online as well. There are so many types of cables available but make sure that it should have the perfect type of connections with both devices i.e., Phone and Smart TV.
Connect one end of the HDMI cable to the phone's headphone jack and another end to the TV's digital audio port. It will take some time for transferring data from phone to TV, so wait for it patiently.
Method 5: Using a Bluetooth Dongle to Connect a Phone to a Smart TV
A Bluetooth dongle is a wireless adaptor that allows you to connect your device with other devices. You can use this method if your smart TV can accept input from another source, such as HDMI or USB port. It helps in streaming audio and video content from numerous gadgets at once onto one screen. Since Bluetooth dongles are readily available in the market, you can easily purchase one at an affordable price and start using it for your device right away without any hassle!
After purchasing a Bluetooth adaptor, just plug it into your TV's USB port or HDMI input to connect it with your phone wirelessly. Once connected, you can stream videos and other content directly from your phone onto the TV screen.
However, if you wish to connect more than one device at a time, then this method might not be suitable. Also, Bluetooth dongles require a high-speed internet connection that is often unavailable in most places.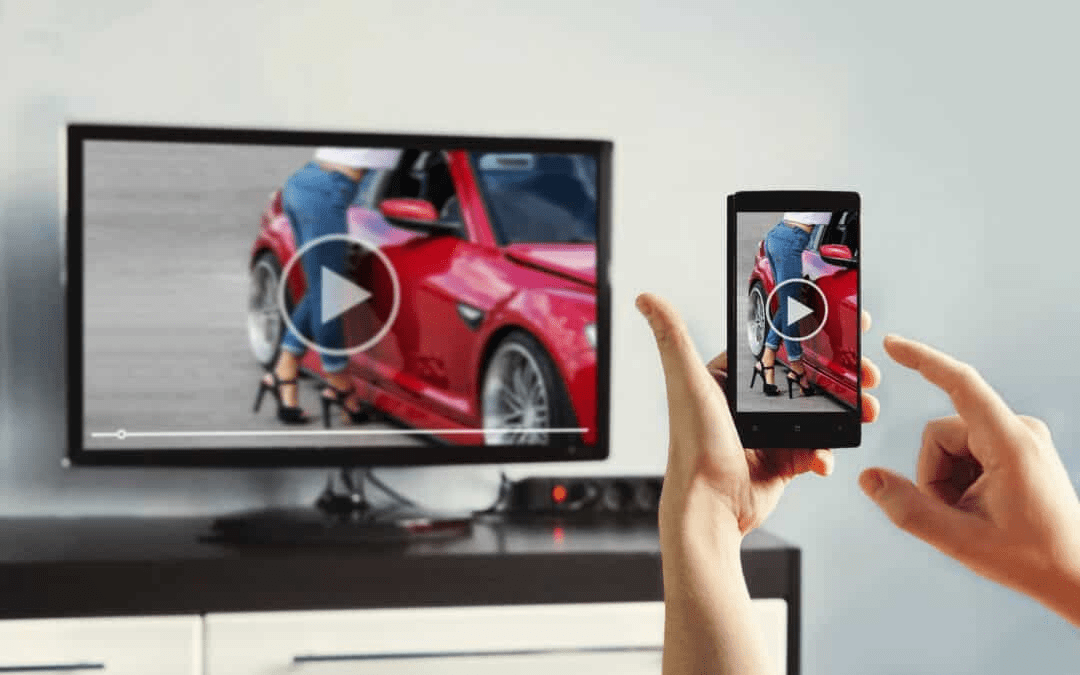 Conclusion
There are many ways to connect your phone to a TV. One of them is to use a cable. But there are also other possibilities, which may be more convenient and possibly cheaper in the long run. You can choose between wireless connection options like screen mirroring or installing TV programs on your phone that let you stream video from your device directly to your TV.
There's no right solution for everyone, but hopefully, with the information in this article, you'll be able to find one that works best for your specific situation and phone.