There is a heck load of free PDF converters around us. PDF stands for Portable Document Format and is the most widely used file format in the business world. Opening and viewing the PDF file is one thing, whereas editing and conversion is another major work. PDF files are tough to work with because they are essentially images, which means there are many limitations if you wish to manipulate them.
You probably receive many PDF files, and when you view them on a PDF reader, you might wish to make some changes to the source files, such as extracting a data graph, inserting a few words, or an image. This is when things can become a little tricky, which is why you might require a PDF converter tool.
Thankfully, there are plenty of PDF conversion tools on the market that can make working with PDFs a lot easier.
Top 10 Free PDF Converters in 2021
CocoDoc
CocoDoc is currently the best PDF file editor on the market. CocoDoc is the way to go if you want to add some stylish and colorful things to a PDF file, such as texts and photos.
This cutting-edge online PDF editor features one of the most engaging user interfaces you'll ever see. This free PDF editor has it all, with various tools and features to help users enhance efficiency and save time.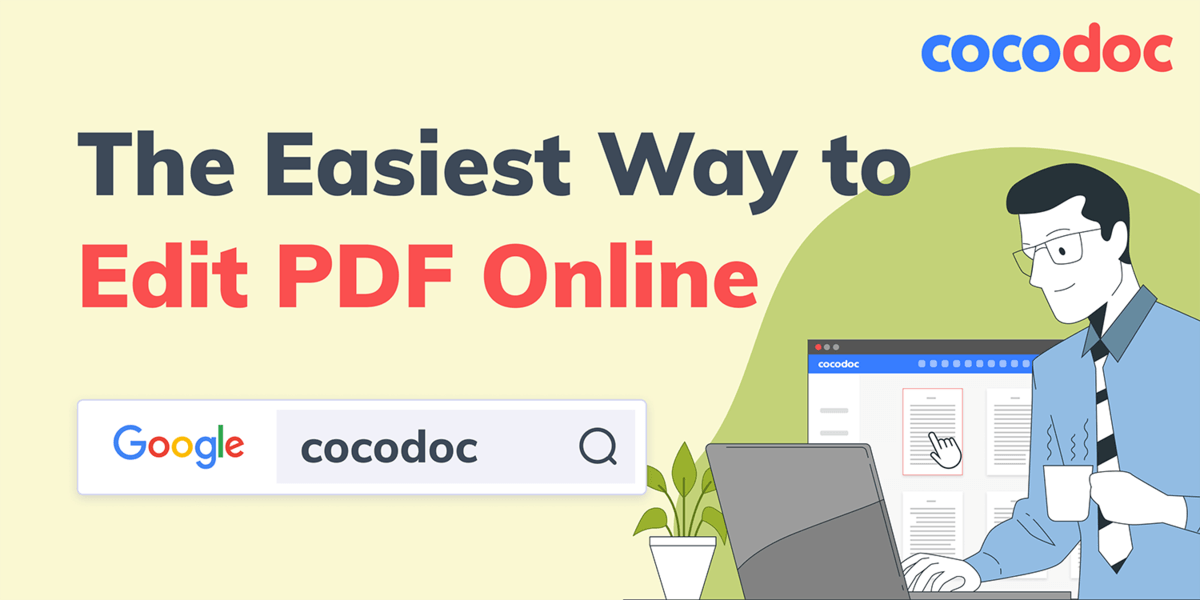 You can add and delete texts and images and incorporate highlights, notes, and even freehand features, using CocoDoc to customize your documents as per your needs. Furthermore, everything you do on this platform is entirely safe. This means that your private and sensitive information will never be disclosed on the internet. CocoDoc has received a lot of positive feedback from users, which is why it's at the top of our list. Try this online PDF converter.
How does it work?
You can simply edit and convert PDF files online using CocoDoc. All you need is a good internet connection and a browser that works.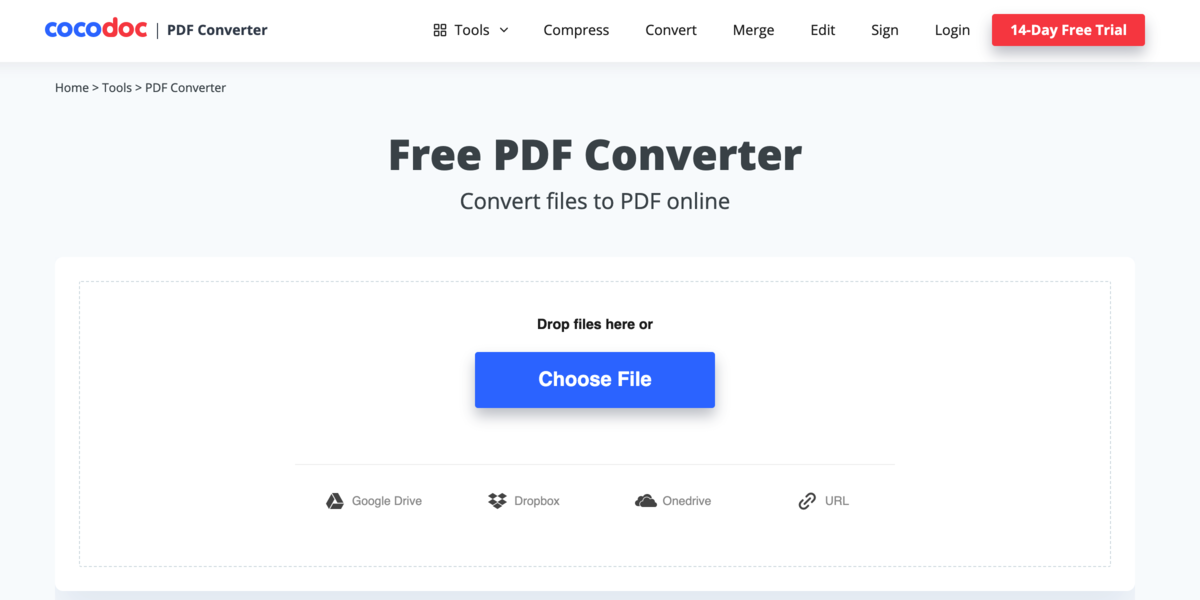 Here are the steps to use this free editor to convert your PDF files.
Step 1: Go to the official site of CocoDoc. Drag & drop or upload your files from your PC. You may also share direct links to your files or upload them from OneDrive or Google Drive.
Step 2: Edit your PDF file using CocoDoc's PDF editing features.
Step 3: Save your file after you've finished.
Why Should You Use CocoDoc as Your PDF Editor?
Here, we'll go through the application's most important features, making it the best PDF editor on the market.
Like origin script files, Batch-processing files can be written, run, and integrated on its website.
The app comes with a 14-day free trial that allows users to test out the app's functionality. This would aid him in examining the roles of application in depth.
CocoDoc gives a convenient and user-friendly interface that keeps things simple using a PDF editor.
The app is completely free and does not require the installation of any software on any device. Its user interface is entirely online.
ABBYY FineReader
You can convert scanned paper documents, pictures, and PDFs into Word, Excel, and other file types using ABBYY FineReader without having to retype a single word using a specific technology known as OCR.
This tool maintains document layout and structure with improved converting outcomes, boasting a 99.8% accuracy rate. FineReader, in our opinion, is perfect for businesses that need to produce a large number of documents and convert them regularly.
Wondershare PDFElement
Create, modify, edit, and even sign PDF documents using the free PDF to Word converter. It's compatible with Windows and Mac and includes a full-featured word processor that allows you a lot of flexibility over the documents, text, and graphics you want to alter.
You may make comments anywhere in your document, have someone else evaluate and sign it after it's finished, and share it effortlessly with others. You may password-protect certain areas of your document so that only those with the appropriate permissions can see it. You can even work on your PDF conversions on the go with an app for iOS and Android.
Nitro Pro
Another all-in-one PDF solution is Nitro Pro. It provides a smart platform for doing the most frequent PDF functions, such as conversion to Office documents and other common file types. Nitro Pro also has an Outlook plugin that allows you to integrate the converting function with your Outlook account. Without downloading the documents, you may convert the content in your emails and even attachments to PDF.
Adobe Free PDF Converter
Adobe PDF Converter is widely regarded as the industry's first software for creating and converting PDF files. It comes with a robust range of services designed to make converting easy and quick for users. It's definitely one of the best free PDF converters for your needs.
Another benefit is the cloud subscription. Because of these features, it is a serious contender against a wide range of similar programs. This free PDF to Word converter program interface is up to date, which is an evident benefit.
It's simple and easy to use, well-structured, and accessible to users of all skill levels. Adobe PDF converter is available in both PC and mobile versions, allowing for seamless synchronization between your devices. The backup option has been well-designed.
NUANCE POWER PDF Converter
It can convert PDF files to various file formats, including Word, Excel, PowerPoint, and Plain Text. It can also convert a variety of Microsoft Office files to PDF. You will be able to use the tool to add numbering and digital signatures. You can edit and fill out PDF forms directly from your device using the PDF converter. This software has speech recognition, allowing you to record voice notes and convert them to PDF or other file types.
PDFmate Converter Pro
PDF Converter Professional is ideal for everyday use because it uses OCR technology to help you convert and modify scanned documents. This program converts PDF files into six different formats, including EPUB for ebooks. You can combine documents by selecting which pages you want to convert.
You may also quickly split documents into individual files in a folder of your choice, password-protect your files to prevent them from being viewed or modified by others, and specify page formats in the order and size you want. PDFmate is compatible with Windows 10/8/7/XP/Vista.
TalkHelper PDF Converter
PDF Converter by TalkHelper is a complete program for converting Microsoft Word documents to PDF. In addition to Word, this software can convert additional Microsoft Office formats (Excel and PowerPoint) to PDF while maintaining the same layout and formatting.
It has the OCR functionality, which supports over 40 languages and is useful for extracting text data from scanned or image-based PDFs. Batch conversion saves you time and effort by converting several DOCX files into PDFs at the same time.
AltoPDFtoWORD
AltoPDFtoWORD is simply one of the greatest online PDF converting solutions accessible. It is popular mostly because of the extensive services it provides to its users at no cost. The tool makes it simple to upload and convert files, and the end result is flawless.
Apart from that, it has various processing functions that it can carry out without the need to change anything. You can simply redact and sign your PDF, merge and split it, and compress it to any size you choose, all in a short amount of time and with excellent quality.
WPS PDF to Word Converter
Because WPS PDF to Word Converter is a desktop application, it is faster than many online alternatives. The app works in batches to maintain file quality, faithfully recreating text fonts and layout elements.
The free version of the software allows you to convert files up to five pages long; however, the premium edition of the app costs $19.99 and will enable you to convert files with no limit on the number of pages.
Top 10 Free PDF Converters
For all working professionals, enterprises, and even students, PDFs are essential! It's simple to share huge documents in a compressed format with PDF. Additionally, PDFs are far more secure than any other document format, and they add a professional touch! However, if you want to convert your PDF files, we've compiled a list of the top 10 free PDF converters for 2021 that you can use to convert documents from different formats into a clean PDF.