TikTok is quickly becoming one of the world's most popular social media platforms, and it is now the perfect place to make money. You can become a successful influencer with the right strategies and make millions of dollars.
The key to making money with TikTok is correctly using the proper techniques. This article will reveal seven surefire techniques to get you to the seven-figure mark. From investing in trends to leveraging your network, these money-making hacks will provide you with the knowledge to start making money on TikTok immediately.
Investing in trends is one of the best ways to make money on TikTok. By understanding the trends and spotting up-and-coming ones, you can make wise investments and reap the rewards. When researching the best investments, it's essential to consider the return on investment factor and how long it will take to see a profit.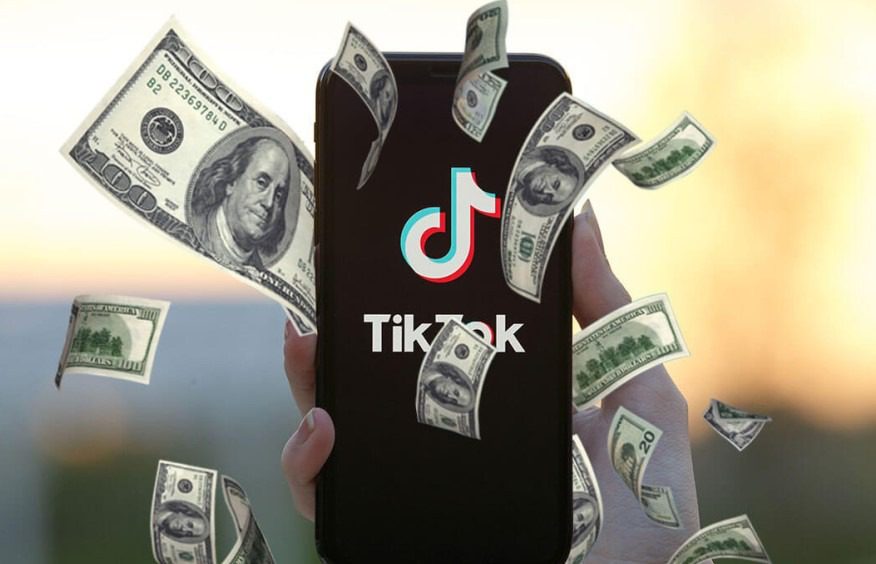 7 Surefire TikTok Money-Making Techniques
Technique 1: Investing In TikTok Trends
TikTok has quickly become one of the world's most popular social media platforms, and it is an ideal platform for making money. With its large and ever-growing user base, TikTok provides an excellent opportunity for entrepreneurs to make money by investing in trending topics.
Investing in trends is a relatively easy way to make money on TikTok. You can bring in some serious dough by identifying and capitalizing on up-and-coming trends. However, the key to success in investing in trends is to accurately identify which trends are worth investing in and ensure that you make the most of your investments.
The first step in investing in trends is to do your research. Start by spending time daily on the platform to identify trending topics. Pay attention to the content being shared and the reaction it is getting from users. A trend is only worth investing in if it is gaining traction and is likely to continue.
Once you've identified a potential trend you want to invest in, the next step is determining how much to invest. Consider the potential return on your investment and how much risk is involved. Investing time and money in a trend unlikely to continue to rise is a waste of both.
Successfully investing in trends also requires you to be proactive. Once you've identified a trend, you'll need to create engaging content that captures TikTok users' attention. If you create interesting and unique content, you'll be able to gain more followers on TikTok, which can lead to more profits.
Technique 2: Paid Video Shoutouts
Paid video shoutouts are an effective way to make money on TikTok. Paid shoutouts allow someone to pay you to promote their product or service. When done correctly, this can be a lucrative source of income.
To get started, you'll need to build up a portfolio of clients. This can be done through several methods, such as networking, using existing contacts, or outreach. You'll need to present yourself as a professional with something valuable to offer. Be sure to create a profile that shows off your best skills and displays a comprehensive understanding of the product or service.
Once you have established a few potential clients, you must create effective paid shoutouts. To do this, begin by creating a compelling script that highlights the benefits of the product or service. Include any relevant tags that will help potential customers see the video. Additionally, include a link where viewers can access the product or service.
When it comes to the visual aspect of the video, create content that is easy to follow and entertaining. Be sure to use engaging visuals that will attract potential buyers. Also, ensure the video has a consistent aesthetic aligned with the brand.
You can make money on TikTok and build a successful career by creating compelling paid video shoutouts. Remember to research, create engaging content, and promote to the right target audience. Following these guidelines lets you get the most out of your paid video shoutouts.
Read more: 8 Incredible TikTok Video Content Ideas To Drive 100% Traffic & Sales
Technique 3: Leveraging Your Network
Harnessing the power of your network is a great way to acquire more TikTok fans. Connecting with influencers in the same space can get your content in front of new audiences and open up collaboration opportunities. When looking for potential partners, it's essential to research their reach and ensure they fit your brand and target audience. Developing a relationship with these influencers is essential to help you get the most out of the partnership.
Finally, look for influencers who have already made good money from leveraging their network, and study their tactics to see what works best for your situation.
Technique 4: Product Reviews
Product reviews are a great way to monetize your TikTok presence. By reviewing products, you can earn extra income by providing your audience with honest and informative reviews. To find products to review, look for brands that are popular in the TikTok community and have a large following. Once you've identified them, research the products to ensure they are of high quality and have a good reputation.
When creating product reviews, be honest and thorough, and provide as much detail as possible. This will help your audience trust your reviews and will enable you to make more money.
Technique 5: Selling Services And Products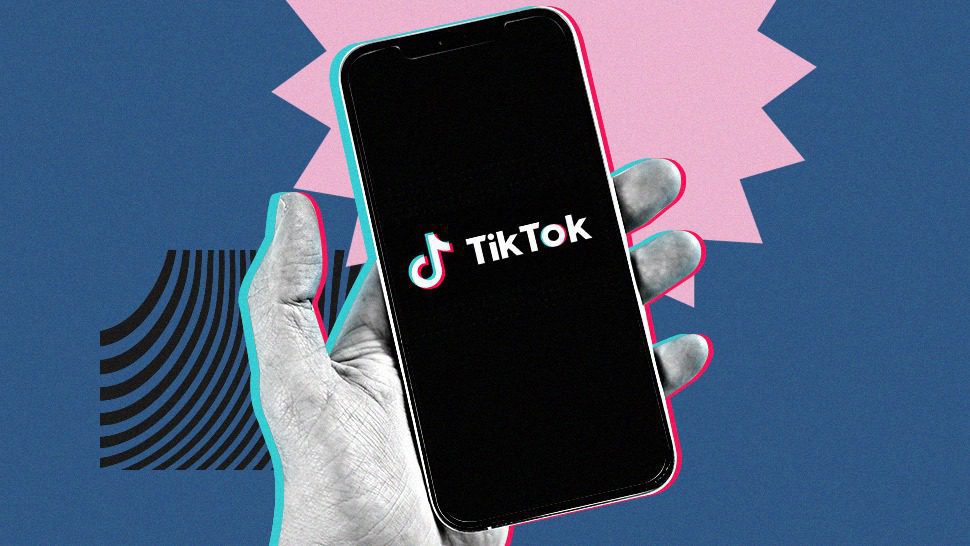 Selling services and products is a great way to start for those wanting to make money on TikTok. Products and services can be marketed on TikTok in unique and engaging ways, such as through sponsored content or pay-per-click campaigns. A great way to start selling products or services is to build an audience and create content that resonates with them. Once the audience is established, it's time to start selling!
When pricing products and services on TikTok, it is essential to research and ensure the pricing is in line with the market. It is also vital to ensure that all products and services are of high quality, as this will increase the likelihood of customers returning for more. Furthermore, creating content for product and service promotions is crucial to success. Video content should be engaging, informative, and eye-catching to get plenty of followers on TikTok.
Once the content is created, it is vital to use the right hashtags to ensure it reaches the right people. Relevant hashtags should be used to attract potential customers. Additionally, reaching out to influencers and collaborating with them can be beneficial to gain more exposure and reach a larger audience.
When selling services, being up-front and honest with potential customers is essential. It is important to showcase what sets your services apart from others and explain how these services will benefit the customer. Additionally, it is essential to be flexible and open-minded regarding client requests.
Finally, keeping track of all transactions and following up with customers is vital to ensure they are satisfied. This will create a good impression of your services and help ensure customer loyalty.
Technique 6: In-App Purchases
In-app purchases are a great way to monetize your TikTok account. With this technique, you can offer exclusive products and services to your followers in exchange for a fee. To do this, you must create an 'in-app purchase' and link it to your video. This can be a subscription service, a digital product, or even a physical product.
Once you've created the in-app purchase, leveraging it to maximize profits is essential. This means advertising your in-app purchase through your existing content and engaging with followers interested in the product. With some planning and time, you can use in-app purchases to make money from your TikTok account.
Technique 7: Paid Sponsorships
Paid sponsorships have become an increasingly popular way of making money on TikTok. Sponsored content is a great way to reach a larger, more engaged audience and monetize your content. Although sponsored content can be a lucrative way to make money on TikTok, it is essential to remember that not all sponsorships are created equal.
The key to success with paid sponsorships is to find the right companies and negotiate the best deals possible. It is essential to research various companies to ensure that your content aligns with their brand and values. It is also essential to ensure that the company offers fair compensation for the content they are asking you to produce.
Once you have identified potential sponsors, it is crucial to reach out to them and negotiate the best deal possible. You should be prepared to discuss your audience demographics, influencer fees, and other details related to the sponsorship. Being professional and aware of the terms and conditions of any contract you sign is essential.
When creating content for sponsored posts, it is vital to create engaging content relevant to the brand you are promoting. It is also important to remember to include any required hashtags, URLs, or product links in the posts.
Finally, it is vital to track the performance of your sponsored content. Doing so can help you evaluate the sponsorship's success and identify improvement areas. It can also help you determine whether or not the sponsorship is worth renewing.
Read more: Maximizing Your Lead Generation Potential with TikTok Marketing
Conclusion
In this article, we have revealed seven surefire techniques you can use to make money on TikTok. From investing in trends to leveraging your network to paid sponsorships, these techniques will help you make the most out of your TikTok account. In addition to the techniques outlined here, you should create content that resonates with your audience.
This is the key to success on TikTok. With these tips, you can start making money on TikTok and reach financial freedom quickly.