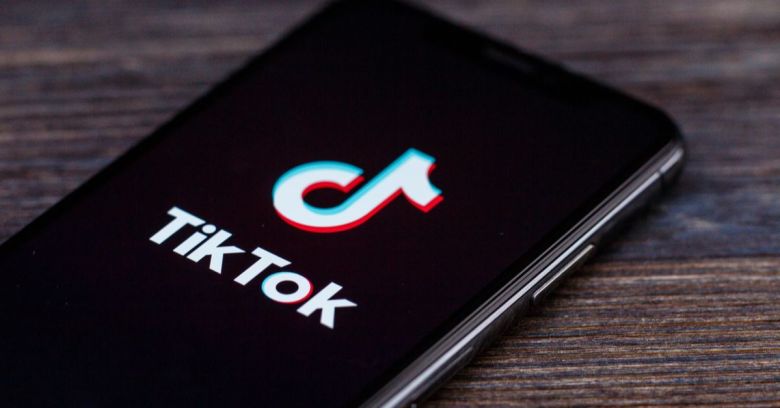 TikTok is proving its potential by gaining growth for businesses and brands. Now, TikTok has become the sixth-largest social media network with more than 2 billion downloads. Within a short period, TikTok surpassed Snapchat, Pinterest, and Twitter. A recent report provides that 69% of TikTok users are young audiences between 16 to 23 years. The statistics clearly explain that TikTok is the favorite place of Millenials' minds.
The people on TikTok love to watch unique, engaging, and entertaining content that makes the perfect place for creators to show off their talent. They even download videos from tiktok as a reference for their next upload. Also, since the video content on the digital platform are so addictive, people won't hesitate to use a tool to download videos from TikTok, so, they can access them anytime they want. This means they can watch the videos repeatedly even if they're offline. Since TikTok is a platform with highly engaging audiences, businesses and brands start to explore their presence on TikTok to gain popularity.
Due to the pandemic, social media usage increases to burst out their stress and gather news updates. The revolution of visual content has taken by storm that created strong trust among audiences. It makes TikTok videos go viral if it looks interesting. TikTok, with shorter videos, attracts new customers to your brand, but the content quality plays a major role.
Bring out a way for your brand to gain success with your TikTok marketing strategies. Increase conversions by gaining website traffic with the below engaging content ideas:
#1. An Attractive Profile With Website Link
TikTok provides only a few places to add clickable links, and one among them is your profile. The link on the bio is a super valuable spot for brands to drive audiences to their website to increase conversions. When your target audience's eyeballs move to your content, if it looks great, the first job of the viewer is to visit your profile to know about your brand.
Your profile completion is equally essential to your TikTok content. But most brands fail to update their profile with the correct information. If you want to gain success on TikTok, fulfill the expectation of your target audiences with authentic information. Land your visitors directly to your website by providing a link in your bio.
A lucky person may have the default option to add a link. If not, follow the below steps to find a way to add a link:
Land on your TikTok profile to click three dots at the top.
Use your mail id to sign in and select the "Join TikTok" tester option.
Once after the completion of the above steps, a pop-up notification appears to update the TikTok app.
After completing your download, an option to add a link will be available on the Edit profile page.
Enjoy higher traffic for your website with the right link on your TikTok profile.
#2. Capture Audiences With the Right Content Strategy
When TikTok came into use, most people and even brands thought that TikTok was only for making lip-syncing videos. But later, with new features, brands got an idea to educate their audiences with the perfect strategy. TikTok users also show great interest in learning new things from brands and businesses. Without any doubts, prepare information and unique content to gain global audiences for your brand.
Build authentic content for enlarging TikTok video views and create a strong trust to increase audience traffic. Get loyal audiences with your educational content. Since your target audiences already have an interest in your profile, the concept of preparing informative content really works out well.
Also, watch your closest competitors and gain new ideas responsible for brand success.
#3. Influencer Collaboration
Work with influencers to easily connect with loyal audiences and gain potential customers for your brand. Influencers prove their talent on all social media platforms by delivering original content. The followers of any influencers believe in their words due to their real content. When you collaborate with influencers for a budget, they take your profile for a certain period and start to post branded content.
There are thousands of influencers on TikTok with massive audiences. To make your partnership effective, find influencers related to your niche. When influencers post content for your brand, brand awareness gradually increases with sales conversions.
Tips To Work With Influencers:
Allow influencers to rule your TikTok account for a specific time.
Join influencers while running hashtag challenges.
Provide freedom in creating actual content for your brand.
Gain potential customers by going with micro-influencers.
#4. Hashtag Challenge For Brand Success
The hashtag is the backbone of improving your brand visibility among target audiences. Audiences capture your content and make it trending by incorporating the right hashtags on your content. Though hashtags play a vital role in gaining visibility, running a hashtag challenge is master in it. Hashtag challenge is a simple technique to encourage your audiences to make a similar video using your specific branded hashtag.
The challenge with entertaining concepts can make your brand go viral overnight. But, just focus on creating a simple video to indulge all kinds of audiences participating in the challenge.
Prepare an effective challenge with the below tips:
Make it fun to gain massive audiences.
Make it easy to increase participation.
Make a clear goal.
How to Get Followers on Instagram Instead of Buying Instagram Followers
#5. Build Trust With Live Feature
Visual content becomes the heart of social media to create the audience's trust. TikTok helps to build strong trust by utilizing Live features. Before appearing on TikTok live, choose an exciting topic to grab your audience and increase engagement. The TikTok live is an excellent place to show off your product by proving your online presence.
If your objective is to increase sales conversion, bring out your product live, explaining its attractive features. Conduct a demo and describe the advantages of buying your product. Also, respond to your audience's doubts immediately to build good relationships and enlarge your sales.
Grow your account with at least 1000 followers and get brand reach with live features!
#6. Generate Audience Engagement
Audience engagement is an essential factor responsible for driving traffic to your website. Since TikTok is a marketplace for creators, use your creativity to engage audiences by attracting their eyeballs. Provide great captions by encouraging them to leave comments for the video. Or, the other way is, prepare content that intends for each audience to give their suggestions. Allow your audiences to provide suggestions for your business growth and include them in your future plan to convert them into your customer.
Give a regular response to all comments by your audiences and overwhelm them with your reply. Use the below strategy to gain engagement through comments:
Obtain likes by creating engaging content.
Show your presence on your audience's content as well.
Interact with audiences to show your brand presence.
Aside from the ones mentioned above, you can also generate audience engagement on TikTok by posting content on a regular basis to keep your target audience engaged. If you want something more interactive, you can use TikTok's Q & A feature which was launched in 2021. With this, the TikTok users can ask queries about the video content you post. To enable the Q & A feature, you may follow the steps below:
Create a Creator account;

Proceed to the settings page and click the 'creator' option;

Turn on the Q & A option to notify your followers and allow them to post their questions.
#7. An Investment On TikTok Ads
The advertising platform on TikTok drives your content to your target audiences and increases the brand reach. When you invest in TikTok ads, you can show your content to specific audiences who already have an interest in your brand. Since your content reaches particular audiences, it provides an excellent way to increase your followers count with higher traffic.
Blow up your business revenue by investing in TikTok ads. Here are some engaging ad types on TikTok helpful for your business growth:
TopView Ads: It is an engaging ad that appears after 5 seconds of your TikTok application usage.
In Feed Ads: The In-Feed ads are similar to Instagram ads that appear on the For You page marked as a sponsored post. It also provides a CTA option to increase website traffic.
Brand Takeover Ads: These ads appear immediately after opening your TikTok account without any time delay.
Get massive audiences with potential leads for your business. Think TikTok ads as an investment and improve your ROI. However, there are a few reminders that you should keep in mind when investing in TikTok ads. To get the most out of your advertising efforts, you may need to consider the following:
Using high-resolution images to make the ads more authentic and impressive;

Not using many call-to-action to avoid making your ads look appear more aggressive

 

Keep the ads short and simple.

 
#8. Create Videos Based On Trends
TikTok application is the home of trending videos and soundtracks. People show their attention to your content if it really meets their interest with trending concepts. TikTok helps you to achieve engagement by regularly watching the For You page. The FYP is a place where endless trending videos display for the audience's entertainment.
Using the FYP in creating trending TikTok videos may help drive traffic and sales to your business. When you check video content on FYP, you can have an idea about what types of videos people like, share, follow, and want to comment to. By knowing these user interaction elements, you can tailor your video content to what your audience likes to see and, in turn, boost your business's online presence. 
With these things being said, keep your eyesight on the FYP and find the trending soundtrack. Implement that music by relating your content to gather new audiences to your profile. 
Wrapping Up:
TikTok is the perfect platform with endless opportunities for brands to land on success. Create high-quality content according to your audience's interest and drive traffic to your website with organic leads.
Enjoy using TikTok with the above unbeatable tricks for increasing sales and attain great heights in your business!
---
Author Bio:
Anne Joseph is a passionate social media writer and working at Bouxtie. She has strong strategy skills in developing and managing social media campaigns. She loves to make new connections and enjoy the opportunity to work with social media influencers. Start following her on Twitter.com.