When it comes to content marketing, you need all the best tools you can get your hands on to create the best content for your target audience. Besides a reliable web host, an optimized website, and excellent content creation, you need additional tools to help get your content out there.
This article will provide you with twelve content marketing tools and apps that can significantly help you create great content and improve your content marketing strategy.
Let's get started.
Price: Free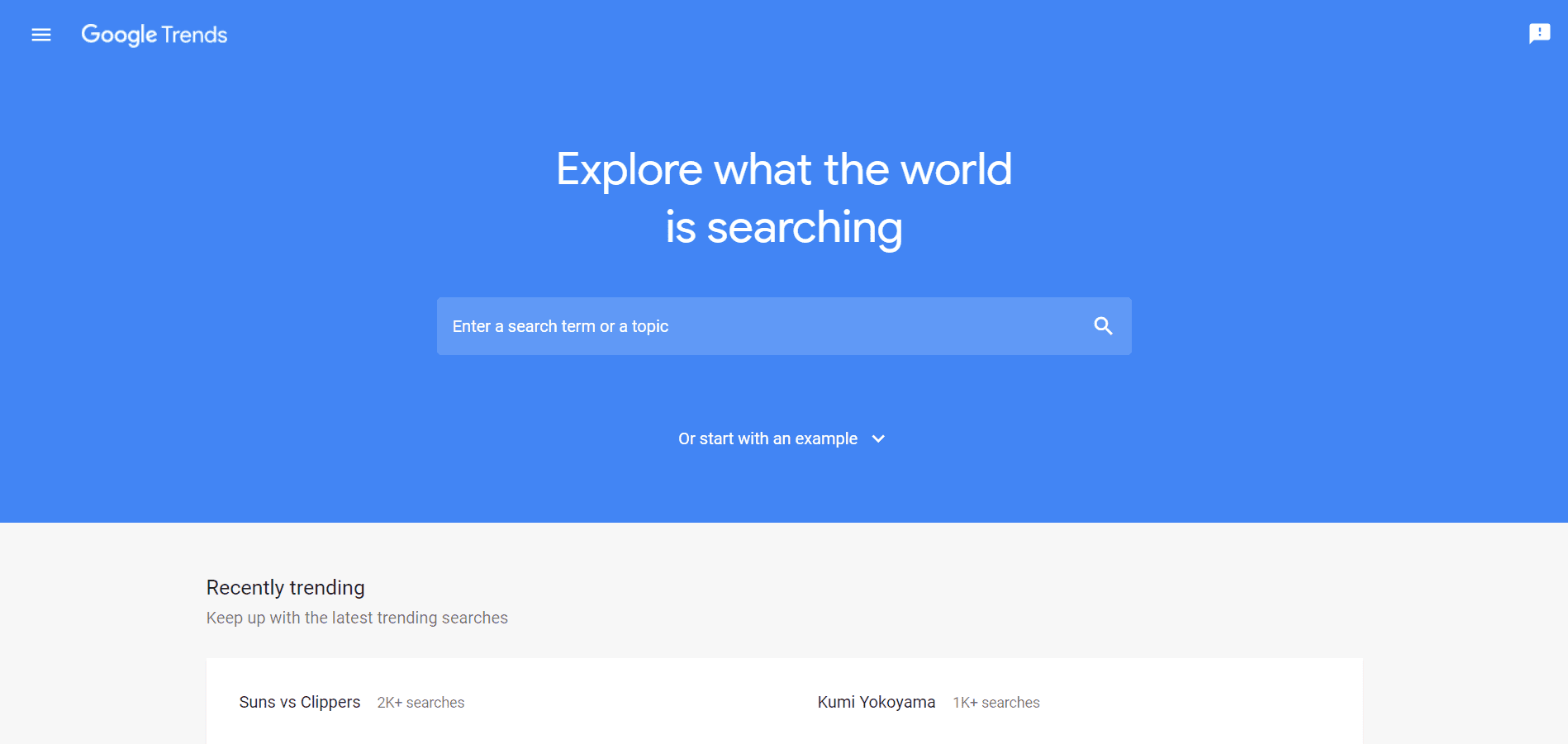 Google Trends is a trend searcher tool that shows how often a search term is entered into Google's search engine by comparing it to the total search volume over a specific period of time.
This tool is mainly used for keyword research and to discover the latest trends amongst your target audience. Google Trends also lets you compare different keywords and see which one is searched more often.
Price: Starts from $99 per month with a 30-day free trial.
BuzzSumo is all-in-one research and monitoring tool that offers various analytical features like social media, content creation, and distribution analytics. In addition, it has advanced data filters, insights, and curation tools that can significantly help you create great marketing strategies.
Some of its features include:
Open API – Helps add extra functionality to the platform.
Content Analyzer – Helps find popular topics.
Tools to help create various posts using the same content.
BuzzSumo helps you discover your best-performing content by analyzing various data points, such as engagement and conversion rates. It also enables you to track a trend over a period of time and see what your competitors are sharing.
Price: Freemium with plans starting at $45 per month.
HubSpot is a great content marketing tool. Its main purpose is to assist you in creating different types of quality content to target a wide range of audiences. It's a relatively simple tool to use and is divided into distinct sections to make it easier for you to find what you need help with, such as:
Marketing automation
Search engine optimization
Analytics
Lead management
One of HubSpot's most significant advantages is that it's both an intuitive and affordable content marketing solution. It can significantly save time by gathering all the necessary information to create personalized experiences beforehand. This helps you gain conversions at scale.
Price: Free demo. Need to contact them for pricing.
Uberflip is a content experience platform that centralizes all of your content like blogs, social media, videos, eBooks, and presentations. It lets you craft, manage and optimize tailored content experiences for each customer during every stage of their buyer journey.
Your content will be placed on its "Hub" and then organized into different sections according to their content types like social media, video, or blog. Afterward, you can place call-to-actions on all your content to link to a different page or collect visitor information.
Price: Free demo. Need to contact them for pricing.
Percolate is a powerful content marketing platform that offers management tools like content, social media, and brand management. It has a simple-to-use and seamless content approval workflow, making both sending and receiving approvals from clients very straightforward.
Percolate has an asset management library that allows you to store all your content in one place. It can then be further divided into various sections based on subcategories, like clients and leads.
Price: Starts from $119 per month.
SEMRush is a widely used, all-in-one SEO platform that's especially great in handling core SEO areas. It has over 6 million active users and is trusted by notable brands like Tesla, Apple, and Nike.
Here are some of SEMRush's great features from its vast collection of SEO tools:
SEO site audit assistance – Offers valuable information to help improve existing pages.
Backlink analytics – Provides backlink information on keywords and pages.
On-page SEO analysis – Helps analyze your content and suggests optimization options.
Keyword research tools – Helps find the right keywords for your content.
Brand monitoring – Looks out for your brand name mentions on the internet.
One of SEMRush's most significant advantages is that it helps you receive daily mobile and desktop ranking updates even with their cheapest plan.
Price: Free online app and $19.99 for the desktop app.
Hemingway is simple-to-use proofreading and word processing tool that can be accessed online or by downloading the desktop app. It also has seamless integration with platforms like Medium and WordPress.
Hemingway highlights errors and complicated sentences, passive voice, and overused adverbs. It then grades your article and provides suggestions on how you can improve your writing.
Hemingway can import copies directly from various word processing tools. Thus you don't need to copy and paste between software.
Price: Freemium with plans starting at $12 per month.
Grammarly is a popular and widely used online grammar checker. It greatly helps you optimize your content by fixing grammar, spelling, punctuation mistakes and locating and correcting contextual errors. It further modifies word placements in sentences and makes them easier to understand.
Grammarly also provides excellent recommendations to replace repetitive phrases and weak adjectives in a sentence.
Grammarly can easily integrate the tool with most Word processors like Microsoft Word and Google Docs. All you need to do is install an extension of Grammarly from your web browser.
Price: Freemium with plans starting at $ 149 per year.
Canva is a popular image creation tool that's famous for its versatility and ease of use. It provides plenty of pre-made templates and image sizes to help accommodate the various types of content you need, such as social media posts, web content, and postcards.
Canva allows you to quickly and easily create straightforward designs without needing to pay for a subscription.
Canva will automatically save all of your designs, provided that you have a Canva account beforehand. This allows you to freely access your plans from anywhere and upload a logo for your website for free without having to compromise on its quality.
Price: Free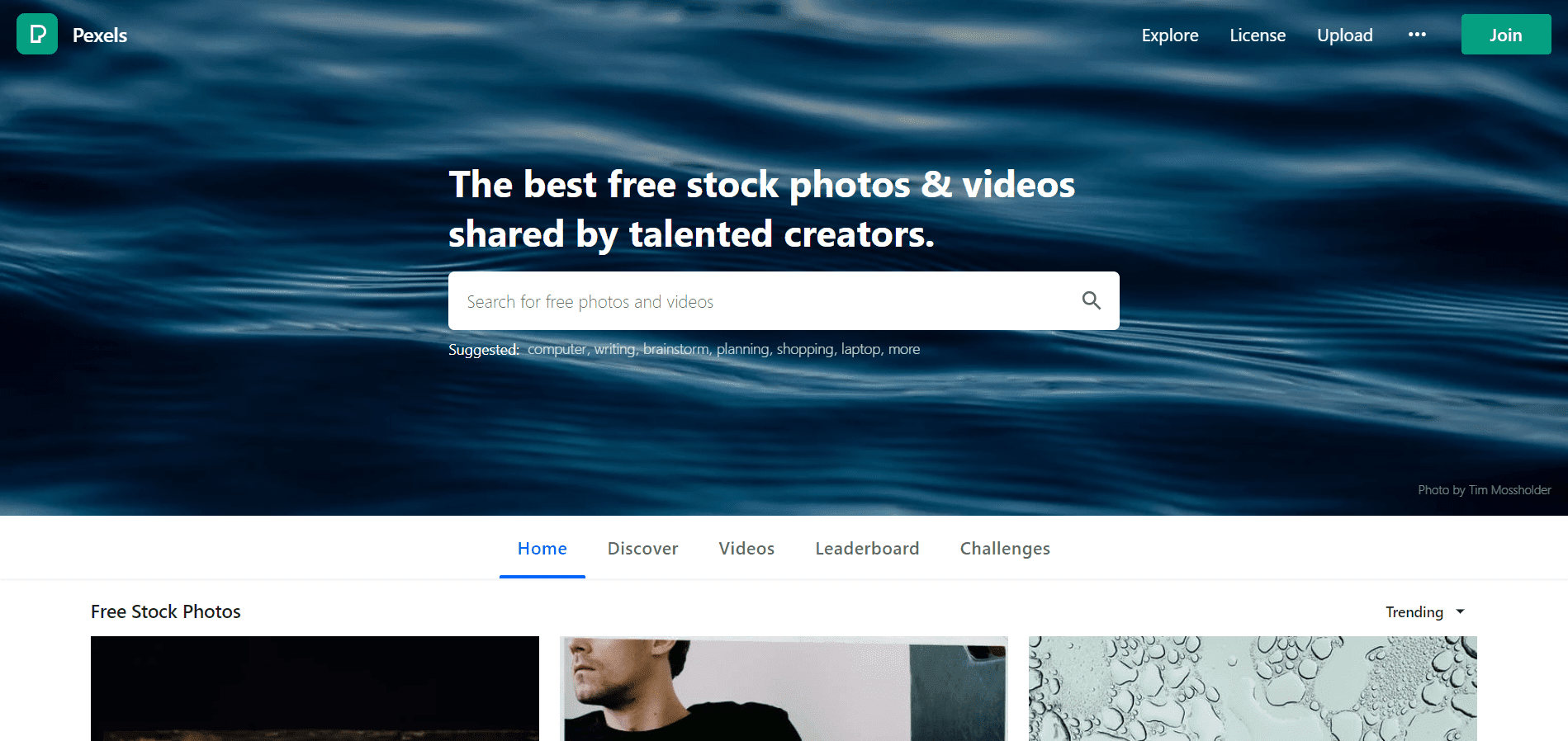 Pexels is a website that provides a collection of professional stock images that are entirely free for anyone to use. It allows you to quickly find pictures just by inputting a keyword in its search bar.
The explore feature has hand-picked lists of images that are further organized by topics. It's a great way to discover additional photos if you couldn't find them using a keyword search. It provides broad and thematic images that fit a modern aesthetic.
Price: Starts at $29 per month.
Shutterstock is a leading stock photography agency that specializes in selling Royalty-Free images at very affordable prices. It has a vast library of images consisting of over 95 million images.
Shutterstock has very detailed filter options. For example, you can sort images based on image type, orientation, diversity, color, gender, and many more filters. Besides images, you can also find and buy Royalty-Free video footage and music.
Price: Free demo, starts at $29 per month.
CoSchedule is a marketing project management tool that specializes in creating editorial calendars and social media marketing campaigns. Its ReQueued feature allows you to find and repost your popular content in the past.
It lets you easily create and assign tasks to team members and add discussion boxes on each calendar. It also has a built-in text editor that allows you to write content on their tasks page and lets you upload your word documents to their platform and process it from there.
Conclusion
Now you know the twelve best content marketing tools and apps. Let's recap what they are and what they do:
Google Trends – Trend analyzer tool.
BuzzSumo – Research and monitoring tool.
HubSpot – Content marketing tool.
Uberflip – Content experience platform.
Percolate – Content marketing platform.
SEMRush – SEO platform.
Hemingway – Proofreading and word processing tool.
Grammarly – Online grammar checker.
Canva – Image creation tool.
Pexels – Provides free professional stock images.
Shutterstock – Stock photography agency.
CoSchedule – Marketing management platform.
All that's left to do now is to utilize these tools and optimize your content marketing strategies.
Good luck!
---
Author Bio
Juliet is an Editor at PRable.org, all in one content marketing agency. She loves creating articles about technology, innovative product reviews, and technical writing to help scale up digital growth. She is a writer by day and a frustrated singer by night."