WordPress is one of the most popular blogging platforms which is used by millions of bloggers, and these blogs have billions of visitors every day. The only concern about the WordPress platform is that it is not safe and normal WordPress (without any protection) site owners are under constant threat of losing their site and hence money. However, there are some reliable security plugins like Security Ninja available in the market that can protect WordPress sites from various security threats.
Introduction to Security Ninja WordPress Plugin
Security Ninja that check hacked, dangerous, and vulnerable WordPress plugin is a 3+-year-old one that has been used by thousands of bloggers on their sites. Security Ninja is helping thousands of its users to stay safe and prevent downtime due to security issues. Working on this security plugin is very simple, and it performs some 40 plus security tests of a user site and provides a comprehensive overview of that's site security. The result of each test is shown in different colors. And in the case of failure or warning the user can use links to get a detailed explanation of the problem and ways to fix that problem.
How is Security Ninja useful to you?
In this part of the post, we will tell you why to go for Security Ninja. We are providing a snap describing some of its key features. Read the below features from the given snap carefully.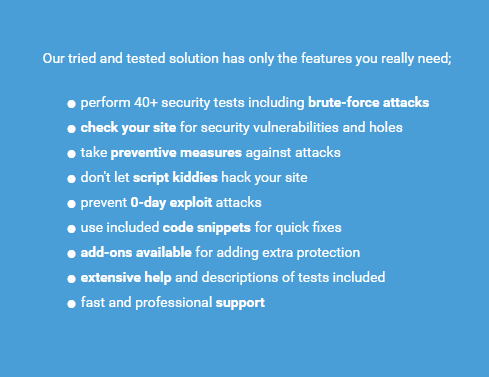 How to use Security Ninja?
Here is a little guide that can help you to understand the working of the plugin to help you more we are providing some snaps also.
1. First of all, you have to download the Security Ninja folder.
2. After that, you have to upload it, after uploading is done you have to install and activate it.
3. After activation is done, the Security Ninja plugin is ready for use. You can start scanning from the plugin page, or you can also open the Security Ninja page from the tool menu. Have a look at the below snap for more ideas.
4. From the Security Ninja plugin, you can start scanning for site security threats just by clicking on Analyze Site. After 60-70 secs only you will get the following result page.
5. You can click on any problem and get possible solutions and some tips to cope with that problem. Like as shown in the below snap in which we clicked on the highlighted problem, and we got the solution for it on the next page.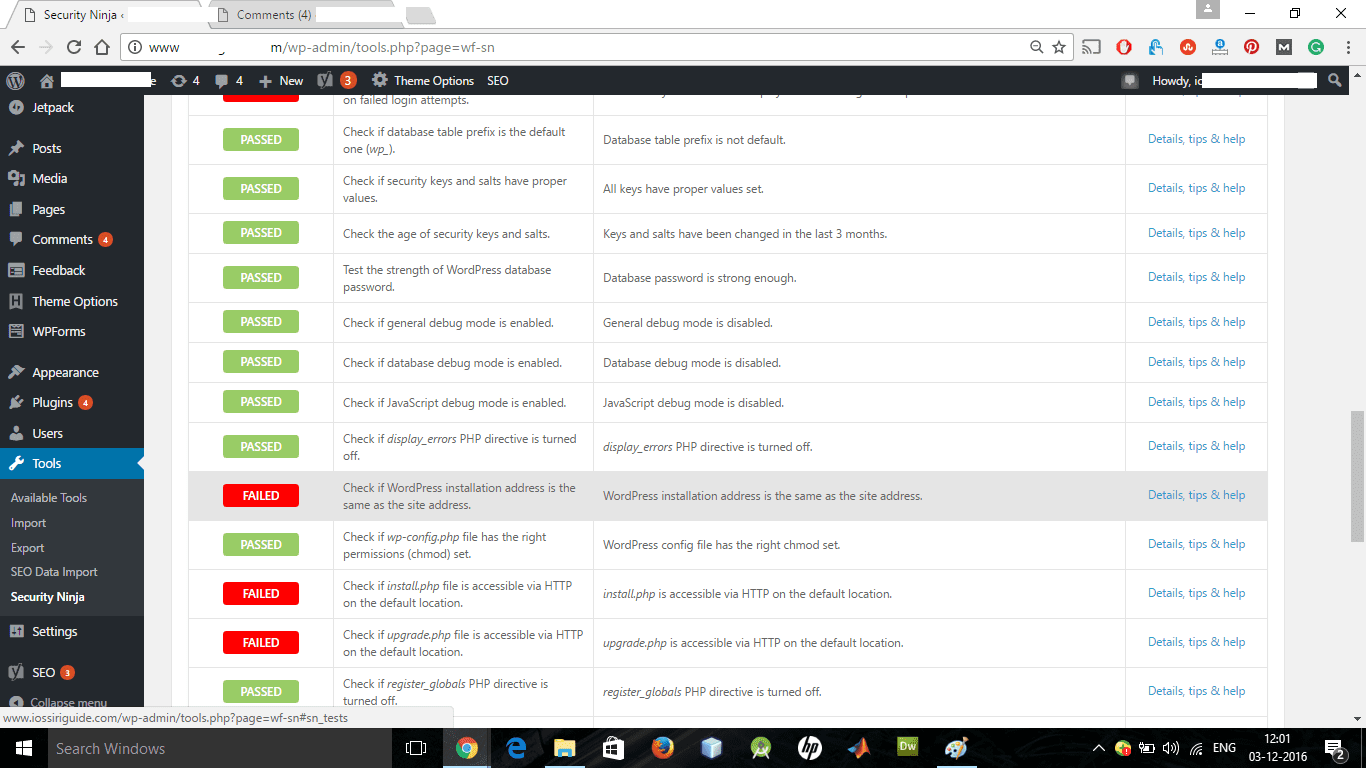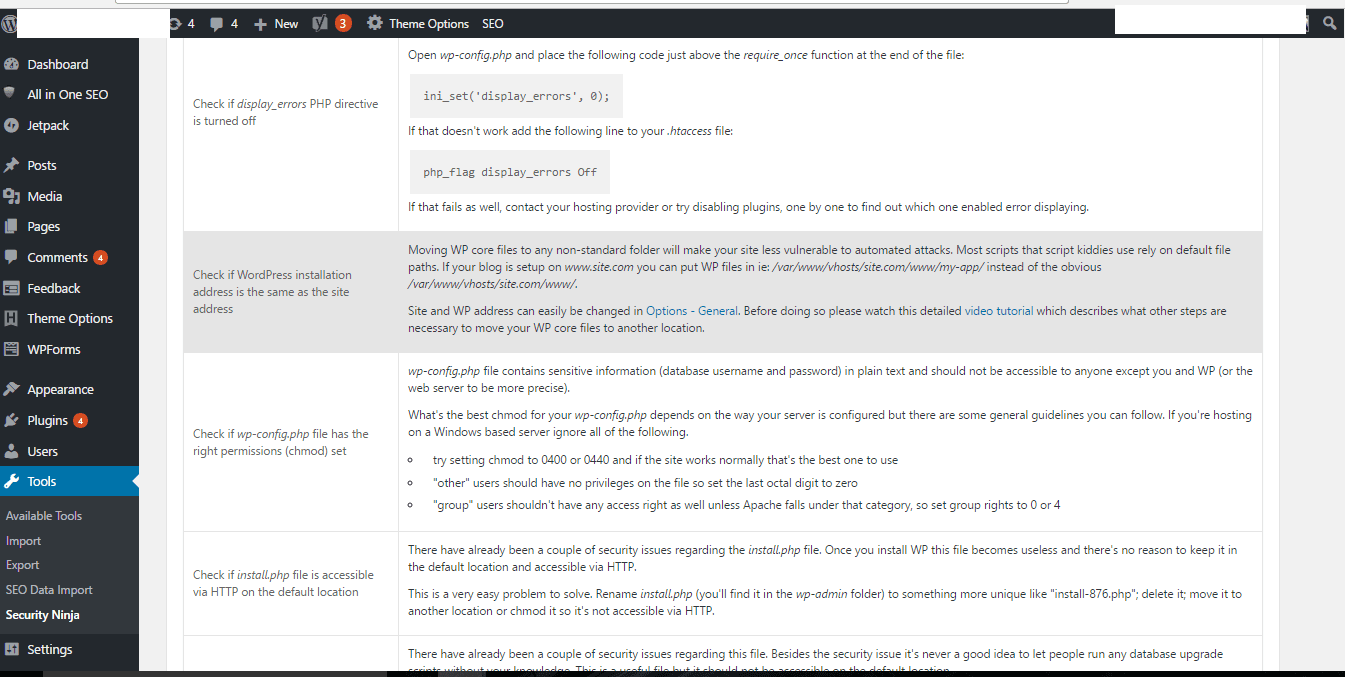 6. As we mentioned in the above part of the post some security add-ons are also provided in the plugin which can be used from the home screen of the Security Ninja plugin.
Pricing
Security Ninja without pro features is free for WordPress.org. And Security Ninja with pro features is a paid service. Users can choose the plan according to their needs like the number of sites, number of users, etc. Have a look at the below snap for more ideas about the price.
Final Words
We are providing some pros and cons which we noticed while using Security Ninja on our site for several days.
Pros
1. Price is one of the biggest plus points associated with it, Security Ninja Pro is much cheaper than other security plugins. One thing that should be noted by our readers is that Security Ninja without pro security features is free for wordpress.org
2. It is a very easy-to-use plugin that performs both some simple and complex security tests within one click only.
3. Unlike other plugins, Security Ninja will take hardly 60-70 secs to complete 40 plus security tests of a site.
4. It is a light plugin that never affects the loading speed of the website.
Cons
No free trial of the PRO plans.
As you can see, it is having a huge list of pros with only one negative point. And because of this only you should try it once. Before buying the pro version of Security Ninja try its free version perform its free test on your site and improve your site security.