How many passwords do you have? Password for emails, social networks, bank accounts, etc. And every time you try to have a unique password for your own security. You are always at risk of forgetting your Windows 10 password.
Since Windows 10 was released last year, many people it proved a high success and are currently used by millions of people. Windows 10 is released with new features that make it unique, and user-friendly, nevertheless, resetting its password is not that easy.
If you are one of those millions, and you forget your password, what should you do?
There are several ways and steps you can use to reset your Windows 10 password.
Of course, you can go with the standard password reset function and follow the instructions provided step by step. The recovery process here will have to verify your identity, either by email, or cell phone number. A code will be sent to you to use to reset your Windows password or have access to the account. This way is sometimes not successful, either because your account is not linked to the cellphone number. Sometimes the user does not use the same email he used when he created the Windows account or any other reason.
If it does not succeed, there is another way which is more complicated. It starts by booting the Windows 10 installation by changing the boot order in your bios. The setup will start and then you should press Shift+F10. The commands will follow more than 9 or 10 steps. This method is too long and may be complicated. It is also not guaranteed. Sometimes you will be able only to access important files.
There are many ways and software tools to reset your Windows 10 password; however, most of them put you in hassle and the results are not one hundred percent guaranteed. Make sure that you use a trustworthy one to avoid more trouble.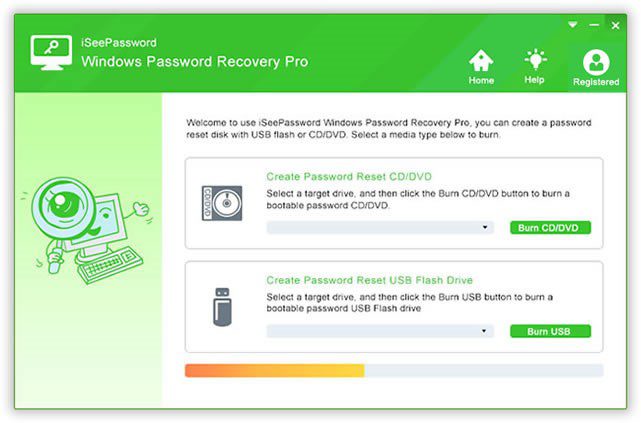 Consequently, iSeePassword Windows Password Recovery Pro is introduced in the market to solve the password problem.
iSeePassword Windows Password Recovery Pro is a new software that recovers the passwords for users and administrators as well as domain administrator/user passwords for nearly all Windows operating systems. It is available in four editions, Standard, Professional, Advanced, and Raid to help you reset your domain and also the local password. The Windows Password Advanced recovers all local and domain account passwords for Windows 10/8/7/Vista/XP/2000. The advanced edition is what suits you.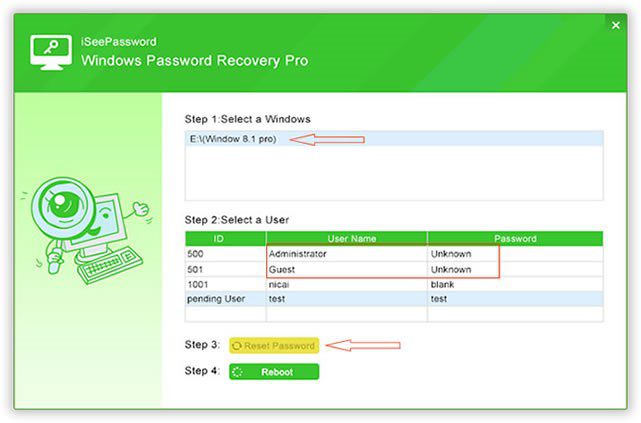 It is easy, user-friendly, guaranteed, and protects your security. In quick 5 steps, your password will be reset.
You first need to choose the edition that suits your demand, download it, and then create your Windows password recovery disc either using a CD/DVD or USB device. After the password reset disk burning, you need to plug the USB or even CD/DVD into the locked computer. Then you need to set a locked computer so as to boot from the USB or the CD/DVD drive. After each step, you will have the command for the following step. You follow the 5 steps until the computer is restarted when the password will be already recovered.
If you have any problem or you seek to find more information about the iSeePassword Windows Password Recovery Pro: please visit: http://www.iseepassword.com/