Your website is essential to both your consumers and your business. It's one of your most valuable assets, yet it can also be attractive to cybercriminals. Therefore, how can you secure your website?
With a growing number of entrepreneurs using digital assets such as websites and social media platforms to develop their businesses, security is becoming a significant concern at all levels. Your clients and your business are both essential to you. Therefore you should take the necessary measures to protect yourself.
Below, the ten basic measures for securing your website are outlined. Some of these steps can also use to secure your social media and email accounts. However, if you are unfamiliar with technology, discuss this matter with your webmaster, IT manager, or IT/web partner and request that the necessary steps be taken.
10 Tips to Secure Your Website You Can't Ignore
Every 39 seconds, a hacker attack happens in the United States, affecting one in every three Americans yearly.
Don't leave your website's front door wide open! You should secure your website, including safeguards to keep hackers, bugs, and other internet criminal groups out. Otherwise, your data may be hacked, your website may collapse, and you may even lose money.
Here's how to make a website secure.
Regular Backup
A solid backup solution is one of the most significant ways to secure your site. You should have more than one. Each one is essential to restoring your website after a significant security event.
There are many methods able to help in the recovery of damaged or deleted files:
Keep your website's data off-site.
Backups should not be stored on the same server as your website; they are susceptible to assaults.
You can store your website backup on a personal computer or hard disk. Find an off-site location to protect your data from hardware failures, hackers, and viruses.
Another option is to keep your website's backup on the cloud. It improves data storage and provides information access from anywhere.
In addition to deciding where to back up your website, you should consider automating it. Use a service that allows you to schedule backups of your website. You also must ensure sure that your solution includes a dependable recovery system.
Make your backup process redundant – backup your backup. It allows you to recover data from any point before the breach or infection.
Use a strong password and two-step authentication.
A strong password comprises letters, numbers, symbols, and special characters. The more unique and the longer password, the more difficult it is to break.
You can also use WordPress plugins to ensure that your users create secure passwords when building their accounts. You can also restrict login attempts such that your site limits access to IP addresses after three unsuccessful login attempts. Restricting login attempts is an efficient method to secure your website.
You may also enable two-factor authentication for further security. It can be a great idea to have many contributors to your site.
This method, also known as multi-step verification, provides an additional layer of security to your website's sign-in procedure, establishing a more stringent standard for identity verification. After you provide your username and password, the second authentication factor will typically activate.
To activate two-step authentication, you need to enter your password and an extra authentication method, such as a text message delivered to your phone to verify your account. In this method, even if a breach occurs, there is an extra layer of security.
Keep your software up-to-date.
Countless websites are hacked every day as a result of outdated software. Potential hackers and bots are searching the web for vulnerable sites to attack. Updating a website is essential to its health and security. The website is not secure if the software or apps on it are out of date. Take all requests for software and plugin updates seriously.
Updates often include security improvements and vulnerability fixes. Check for updates on your website or install an update notification plugin. Automatic updates are another method for ensuring website security on specific platforms.
The longer you wait, the less protected your website becomes. Make it a high priority to updating your website and its components.
Back-ups are a fail-safe method for restoring your website after an event, no matter how much you want to avoid mishaps and losing all your hard work. They are a safety net, and if performed regularly and saved on a secure server, they can fix your issues in seconds.
Install a firewall
A firewall is a code that identifies malicious requests and blocks them. Firewalls lookout for suspicious or unknown IP addresses and deny them access to protect your website. By using a firewall, you can guarantee that only legitimate traffic reaches your website.
You can use WordPress to install whether it's a plugin-based or cloud-based firewall. A plugin firewall is placed on your website, while a cloud firewall is installed in the cloud. Separate from your website.
If your website is created using Hubspot, Hubspot will detect possible threats using various technologies, such as a web application firewall and network-level firewalling.
Update software regularly.
Any effective content management system will release patches and upgrades regularly to address software vulnerabilities. Make sure to apply these updates regularly so that your website always runs the most recent version.
Hackers are constantly searching websites for weaknesses to exploit, so delaying a critical update can exponentially raise your chances of being attacked. Small businesses are especially susceptible since financial information is consolidated, so a potential breach can effectively shut down the whole operation.
In this case, the most frequent technique hackers use is phishing, which typically targets the person handling finances and business transactions. Slickplan is a valuable tool for creating a modern and safe website.
Enable HTTPS with SSL Certificate
It is essential to have your webmaster or IT partner install an SSL certificate to secure your website and the data sent over it. It adds a layer of security for your business and the visitors/customers who use your website. It attracts Google as well.
Protecting your business's digital assets is critical, and the seven actions described above will help you get started.
A Secure Sockets Layer (SSL) encrypts the connection between a web server and a browser, making hacking more difficult. It is also worth investing in an SSL certificate since it protects your login information and sensitive data, such as your bank information, from hackers and viruses.
Use an activity log.
Adding security to your website using an activity log is an excellent method. Whether an unexpected activity occurs, you can look into it to determine if it is suspicious.
For example, it's worth exploring if a new admin account was established or a plugin was removed without your knowledge. They may be legitimate activities or indications of unauthorized access.
Most hackers take precautions to prevent detection. Activity records indicate changes to your website so that you can respond quickly and effectively to prevent future attacks.
Pay attention to who has access to your site:
The most competent hackers will not just install malware and then go. They'll create a fake account with admin credentials so that they can return anytime they need.
Analyzing who has access to your WordPress or Hubspot account can assist in dealing with this problem. To start, remove any individuals who are no longer participating on your site. As an extra precaution, limit your authors' access to 'author' rather than 'admin.'
Use a Secure Web Host
Consider your website's domain name to be a street address. Take the web host to be the "real estate" area on which your website lives online.
Just like you would look for a piece of land to construct a home, you should look into potential web hosts to locate the best one for you.
Many providers provide server security features that enhance the security of your supplied website data. When choosing a host, there are a few things to look for.
● Is the web host's Secure File Transfer Protocol (SFTP) available?
● Is it possible to probable to FTP Use by Anonymous Users?
● Is a Rootkit Scanner used?
● Is it able to provide file backup services?
● How well do they keep up with security updates?
Whether SiteGround or WP Engine, ensure your web host has everything you need to keep your site safe.
Malware Scans
Just because you can't see it doesn't mean it isn't there – which is why malware scans are necessary for website security. Something as easy as this, yet very effective, can save you from losing any of your files or information, just like Iolo Malware Killer. The more often the scans are performed, the faster the issues can resolve.
Final Thought
Keep in mind that website security is not a one-time, set-and-forget procedure. To have a safe website and offer your consumers the most excellent possible experience, you should constantly review, update, and adopt new security measures.
As a company owner and webmaster, you cannot simply create a website and then forget about it. Although website development is easier than ever, security maintenance is still necessary.
Securing your website and learning how to secure it against hackers is essential to keeping your website healthy and protected in the long run! These steps to make your website more secure are similar to those you take to ensure no one can break into your property. Do not hesitate to take these reminders.
---
AUTHOR: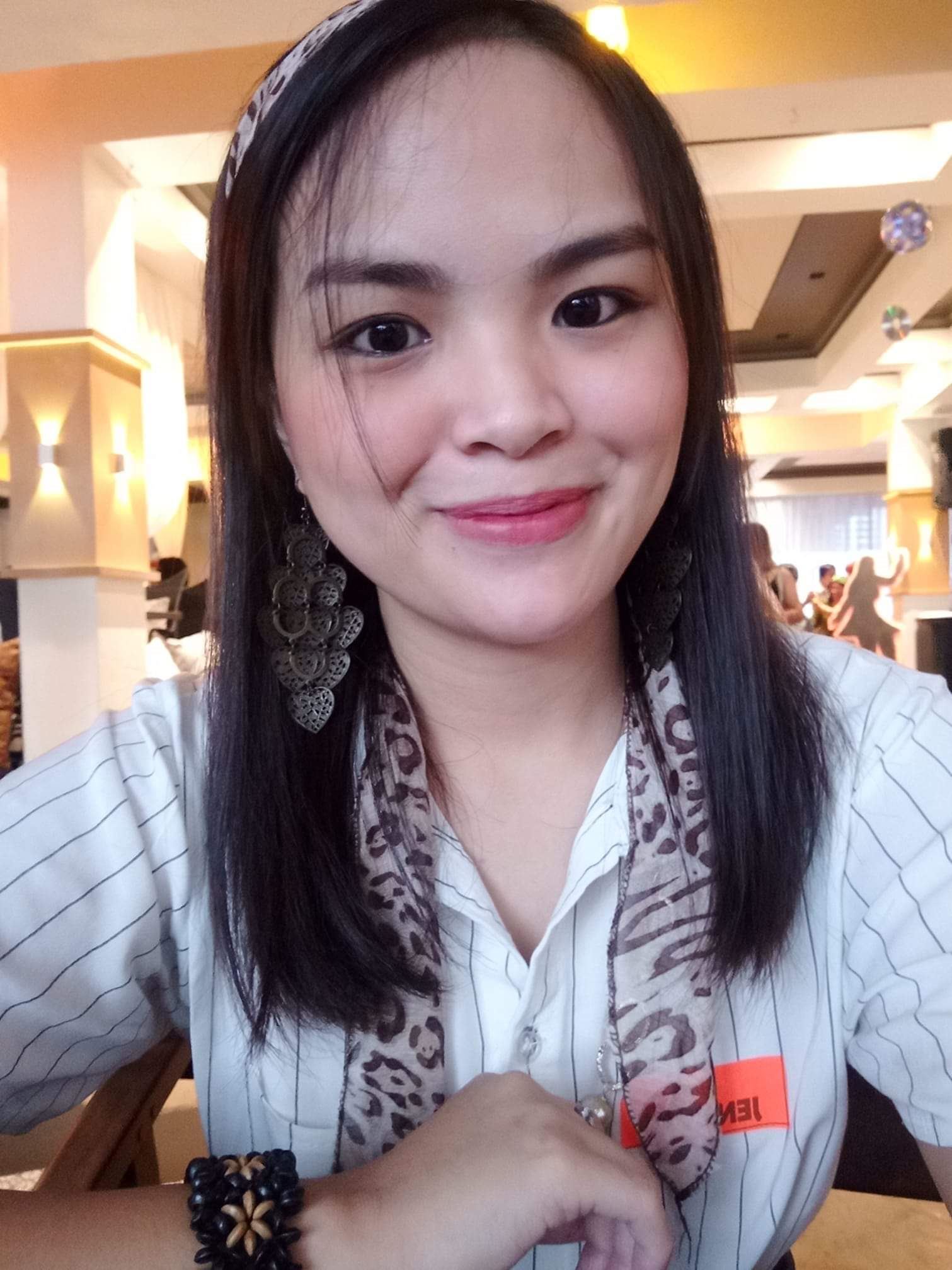 Jennysis Lajom is an IT graduate, a chemist, an eCommerce business owner, and a Korean drama fan. Her passion for digital marketing led her to a career in graphic design, editing, and social media marketing. She is also one of the resident SEO writers in the Softvire US and Softvire Australia.