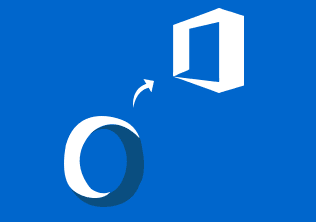 Isn't it the best thing to access your data from anywhere? The same is the reason why many people are trying to migrate Outlook 2011 to Office 365 mac. But, this trial doesn't always get successful because of some complications behind it. This article discusses those exact issues and solves the problem for you.
Outlook 2011 supports the OLM file and stores its data in it. Unfortunately, Office 365 does not recognize it and hence does not accept it. This leaves the users in dilemma as to what should be done to achieve this target. Also, there is no direct method to transfer this data. In this article, we talk about ways to move your data from Outlook 2019, 2016, 2011 to Office 365.
This migration will enable you to read and access the information of your Mac Outlook in Office 365 without needing to stick to your desktop all the time. So, let us discuss manual and automated methods to help you out.
Manually Migrate Outlook 2011 to Office 365 Mac
As there is no direct way to make this happen, you need to complete this task in two phases. The first one is to convert the OLM data into a data file named PST. Then, this PST is needed to be imported into your Office 365 account. This will be done by setting up an IMAP account. Don't worry if you do not know certain terms here because we are going to walk you through the entire process step by step. So, follow the below-mentioned guide:
Enable IMAP Settings in Gmail: You have to first enable the IMAP settings in your Gmail account or set up a new account with IMAP.
Configure Outlook 2011 with Gmail: Now, you must configure Outlook 2011 for Mac with this new setup of Gmail to add the data into it.
Create a label in Gmail: To continue with the process to migrate Outlook 2011 to Office 365 Mac, create a label in your Gmail account. This label is where you have to move data from Outlook for Mac.
Configure Gmail with Outlook: After you have successfully created migrated the data, you must now configure the Gmail account with MS Outlook.
Transfer Data from Gmail to Outlook: Move all the information from this IMAP account into MS Outlook for Windows and access the data in PST format.
Move PST to Office 365: At last, use Office 365 to move in these PST files to access the data in Cloud.
Limitations of the Manual Method
This way to migrate Outlook 2011 to Office 365 Mac requires many commands to be performed making it a bit confusing for a naive user to work with. Gmail here acts as the middle man making it much more complex.
If you make a slight mistake anywhere, you will be required to repeat the entire process.
In case you are migrating data for an enterprise or a business, the effort needed for the manual method is not worth it. You must go for the following direct method instead.
Automatically Migrate Outlook 2011 to Office 365 Mac
This method serves as a savior for many users since it provides a much direct interface with fewer steps to work with.
Download the OLM to PST Converter software on the Windows system and install it. Now, add OLM file(s) or folder to it.
Now, preview the entire data of this OLM file in various view modes.
On the next screen, click on Office 365 option and choose to apply advanced settings.
Here, you can apply user impersonation by providing an admin ID and password. By applying this setting, you can migrate the data for all accounts registered under a domain.
You can also provide all this information by using a CSV file. After you have applied all this setting, simply click on the "Next" option.
Now, provide the destination mailbox address where you wish to move your data and click on Next.
This method is much safer and smart when compared to the previous one. You can easily migrate Outlook 2011 to Office 365 Mac with this advanced utility.
Note: If you are using a Mac OS, then convert the data using the Mac OLM Converter software.
Conclusion
We have made the process to migrate Outlook 2011 to Office 365 Mac made easier. You can use any of the two methods that we describe here. The software that we recommend commands win over the manual method for its unbeatable features such as the application impersonation. It provides the control to maintain the folder hierarchy and structure and helps you convert your entire data from Outlook 2011 to Office 365 on Mac within a few clicks.