If you're looking to create a membership site, MemberPress is a highly popular WordPress membership plugin which is one of the primary candidates you should consider. It's very easy to set up and it includes everything that you need for creating and maintaining a membership website.
Let's see how can you use the plugin for your website.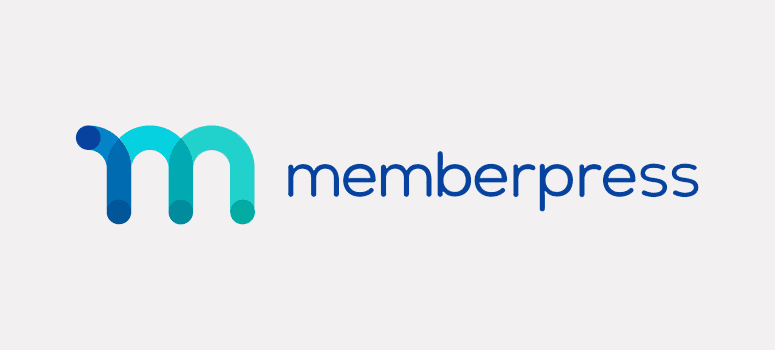 How To Set Up MemberPress
It's very easy to set up MemberPress and that's one of the key reasons why it is so popular. You just need to install the plugin just like you install any other plugin. Once you install the plugin, it will set up your account, log in, pricing, and thank you pages automatically for your users.
Controlling Content Access
If you want to create a membership website that makes sense, you will have to control access to the content your visitors can access, such that they have an incentive to become a member. The advanced access rules allow you to protect posts, pages, or sections of posts and pages. You can also tag or categorize your feeds or content in a certain way.
Customization
MemberPress works very well out of the box but we all have different goals for our membership sites. You get access to various filters and actions to control the functionality of your site.
Integration Of Third-Party Services And Payment Gateways
One of the primary reasons for creating such a site is to generate income. This can be done by asking for payments for membership.
You can integrate MemberPress with a number of third-party services to be able to do this. It works very well with the email marketing services, such as MailChimp, AWeber, GetResponse, etc. For a podcast hosting service, you can integrate the Blueberry service with the plugin as well.
MemberPress integrates with payment gateway services like Stripe, PayPal, and Authorize.net.
Pros
Ease Of Use
It's extremely easy for beginners to use the plugin. You can simply go to the options page and simply auto-create the required pages for your membership system. To assign content to multiple packages, you just need to add a rule.
Extensive Options for customizations
The plugin comes with a number of options for creating custom packages. You can assign a title, detail, duration, and price with the help of the 'add membership page'. It contains a meta box that allows you to configure various options, such as registration, welcome email, payment method, etc.
Assigning Content To Multiple Packages
By adding a rule, you can assign your content to a number of packages easily. You don't even need to go to the content type, post, or page. You can select it directly from the drop-down menu on the 'Add Rule' page.
Hide/Show Content Partially
The plugin also allows you to hide or show content partially. You can simply go to rules and add or edit a rule. Just click the 'Partial Content Code', pick the shortcode, and wrap it around the content you want to hide.
Flexible Coupon Creator
MemberPress allows you to create coupons and apply them to the membership types you want. With MemberPress, you can create fixed-amount or percentage-based discount coupons.
Email Marketing Support
The plugin integrates with a number of email marketing services. By integrating an email marketing service, you can convert your customers into subscribers.
Unlimited Websites Support
If you are a web developer, you can install the plugin on any number of sites using the developers package.
Detailed Reporting
With the detailed reporting system, you can keep an eye on the performance of your membership website. You can generate revenue reports on a daily, weekly, monthly, or yearly basis.
Prorating Support
MemberPress supports proration so that you don't have to charge your customer for the entire month if he joins in the middle of a month. You will never have to adjust the payments manually with the proration feature.
PayWall
A paywall allows you to show member-only content to visitors only for a limited period of time. You can limit the page views for the content using the PayWall.
Content Dripping
If you're selling the training courses on your membership website, you may like to provide access to your content at fixed intervals.
Auto-Email Reminder
MemberPress allows you to create custom reminders before the expiration of memberships. The reminder module is quite flexible and you can set reminders at the desired frequency.
Cons
Limited Shortcodes
If you prefer to use shortcodes to customize your website, you may not find shortcodes for everything that you want to do with your membership website.
Custom Fields Limitations
You can add custom fields to the user profile but you cannot add the checkbox fields. It is limited to the text field and the drop-down field only.
Final Thoughts
MemberPress is designed while keeping functionality and ease of use in mind. You won't need to hire a professional to customize your site. MemberPress gives you an advanced membership site right out of the box.