Wondering how to install OnePlus's OxygenOS on Poco F1? It's now made possible with an awesome port. This detailed guide will help you upgrade your Poco F1 running on MIUI or any other custom ROMs to the near-perfect OxygenOS 9.0.3 Pie build.
Ever since I purchased my Poco F1, I was honestly surprised by the amazing developer support it continuously receives. Poco F1 is unarguably the best developer-friendly high-end phone in the current market.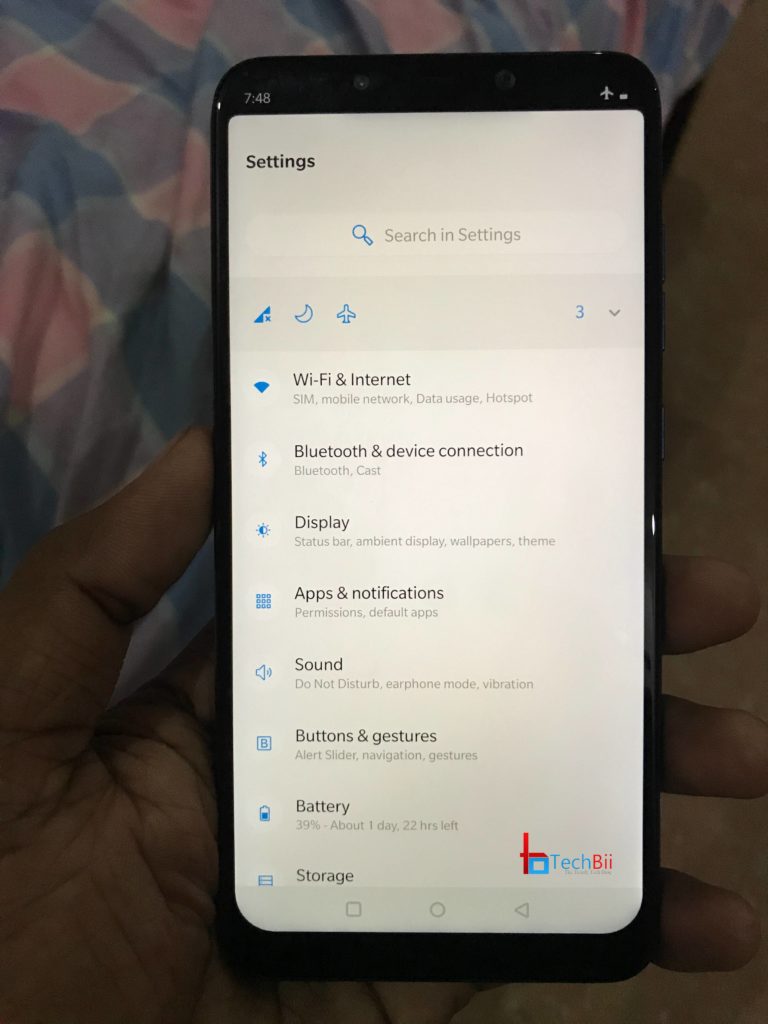 It has already received developers' love in terms of Google (Pixel) Cam port including working night sight, official custom ROMs, TWRP recovery, and more. In short, if you're an Android geek, you have a plethora of options to play it with your Poco F1.
Everything's great so far. But one question kept rising among the Poco F1 power users; Will it ever receive an OxygenOS port? Until last week, the answer was No! But surprisingly, an amazing OxygenOS port has been released lately. I have personally tried the same on my Poco and it went exceptionally well!
Let's see how you can manually install a working OxygenOS 9.0.3 port on Poco F1. I have faced some difficulties while installing the ROM on my device and hence I will share the workaround and possible fixes for them as well.
How to Install OxygenOS on Poco F1
First thing first; your device's bootloader should be unlocked and a custom recovery must be installed. The OxygenOS port for Poco is a GSI ROM and like any other custom ROM, it can't be installed directly over MIUI.
So, here's the checklist:
Unlocked bootloader
Custom recovery
Root (Optional)
Whole device backup (Mandatory)
Download OxygenOS Port for Poco F1
Download these files and keep them on your machine, preferably a PC. Sometimes, your phone's internal memory will be erased (curse encryption) and your files will be lost.
---
What to choose: OP6 sGSI or OP6T sGSI Port?
As you can see, there are two sGSI versions provided here. But you only have to download one. For optimal performance and minimal bugs, I recommend you download the OP6 sGSI file. The latter is based on OnePlus 6T which has an on-screen fingerprint sensor and a few other hardware specialties. If you choose the OP6T-based file, some of the functions may not work as expected say, fingerprint unlock. You might need to first power on the screen, then the fingerprint sensor. So the OP6 file is preferred.
Which Features Work & Which Doesn't?
Although both the OnePlus 6/6T and Poco share the same SoC, there are some differences in the rest of the hardware; the display being an example. Since Poco doesn't have an AMOLED display, you have to compromise on a few buggy features.
Working List
All the essential features.
What's Not Working
Some of OnePlus's native camera features
MIUI Camera port (Use GCam instead)
OnePlus audio tuner (Use Viper)
Silent mode
OnePlus's native face unlock (Use Google Trusted Face along with the IR camera patch attached)
Screen off gestures
Instructions: Installing OxygenOS Port on Poco F1
Make a full backup of your files on your PC. Once you successfully installed OxygenOS on your Poco F1, you can copy back all of the files from the machine.
Download the required files from the above download section and place them on your Poco. It includes the OxygenOS sGSI ROM, the latest firmware, vendor patch, and DFE (disable force encryption) file.
Once done, reboot your device to the custom recovery.
Wipe System, Data, Cache, and Dalvik.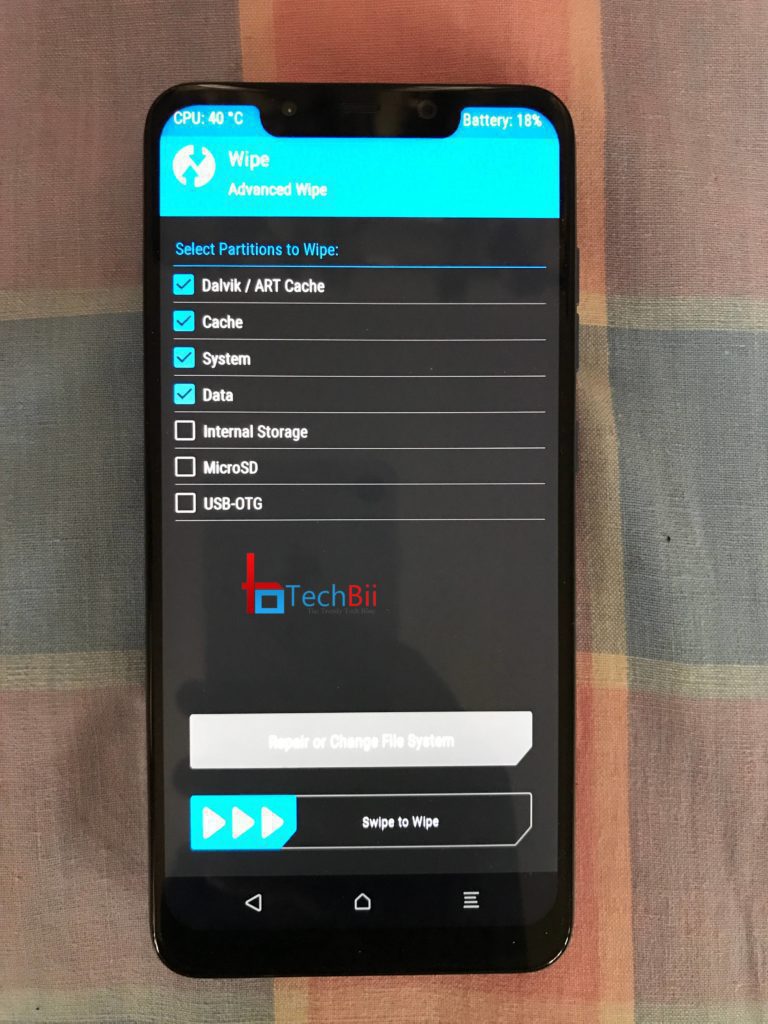 Now flash the firmware (9.1.24) file.
After that, head back and flash the OxygenOS in the same manner.
Finally, flash the vendor patch followed by the DFE file.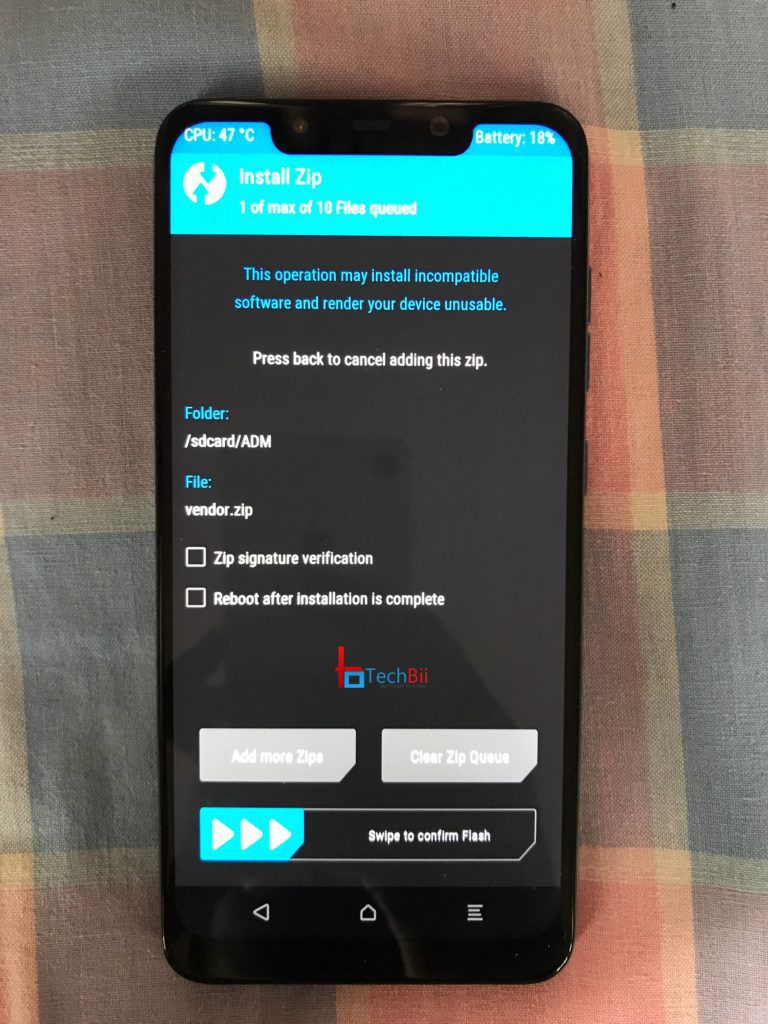 Optional Steps
These steps are for those who get a 'power off' message after booting the ROM for the first time. Unfortunately, I received the same i.e., the system won't boot. It just shows powering off followed by rebooting straight to TWRP.
Follow the above steps again.
Now on TWRP, choose 'Format Data'.

It will erase your internal memory.

Reboot system.
OxygenOS for Poco F1 – Bug Fixes
IR Face Unlock – Flash the file on TWRP and use the Google Trusted Face feature for near-perfect face unlock.
Notch is overlapping with system icons – Flash the Notch Padding fix on TWRP and reboot.
Others – will update soon!
I hope you can successfully boot the OxygenOS 9.0 port on your Poco F1. In case you're having trouble installing OxygenOS on your Poco device, let me know through the comment section.