In today's information-saturated world, content creators need to find ways to make their work immediately noticeable to readers. You may make your material more visually appealing and memorable by using a variety of fonts in the tools region. Here, you'll learn about various fonts and how to best use them to make your content writing stand out.
The Value of Using Different Fonts
The readability and comprehension of your content greatly depend on the typeface you use. They convey your emotions, establish the tone for your brand or message, and display its overall design. Using a variety of fonts can make your writing more engaging, professional, and eye-catching.
A Bunch of Stylish Fonts
In serif fonts, the final stroke of each letter is a thin line, or "serif." Their conventional, formal style makes them ideal for conveying dignity and refinement and converting simple text into stylish one!.
Sans-Serif fonts
The name "sans-serif" refers to the absence of serifs from these types of fonts. They are well-liked for digital content due to their sleek, contemporary appearance, which conveys an air of openness, simplicity, and minimalism.
Cursive Fonts
Script fonts mimic the appearance of hand-written text, such as calligraphy or cursive. They add a sense of sophistication, individuality, and enjoyment to your content. This makes them excellent for use in imaginative projects like invitations, headlines, and more.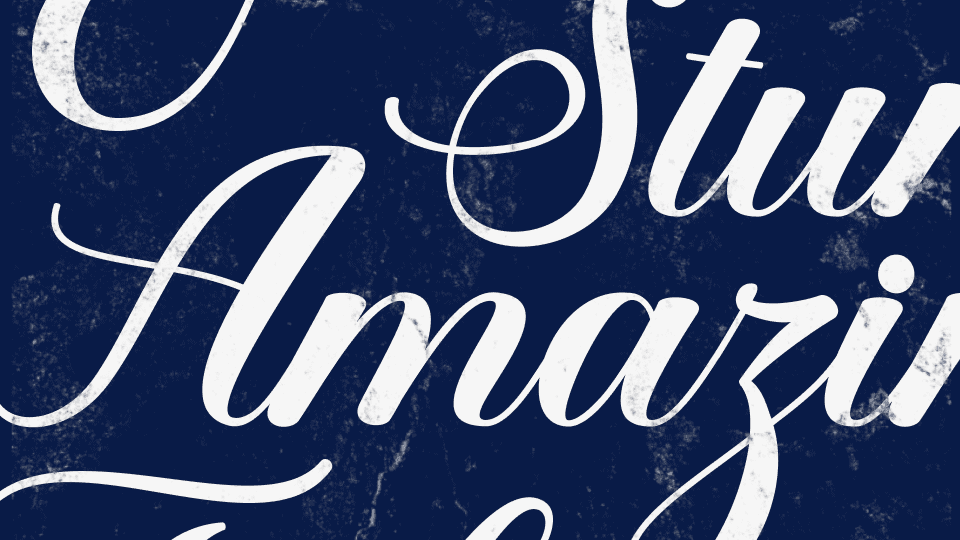 Big, bold, and visually appealing; that sums up display typefaces. They are frequently utilized for things like headlines and logos that need to stand out. Whether you're looking for something futuristic or grandiose, display fonts come in a wide variety of styles.
Decorative fonts can be as quirky and creative as they are entertaining and thematic. You can really make your content stand out and shine with the help of these fonts.
Cursive Scripts
Fonts designed to seem like handwriting are called "handwritten" fonts. They help your writing come off as friendly, genuine, and laid-back to the reader. Casual emails, personal blogs, and invitations all benefit from the personal touch of a handwritten typeface.
Methods for Effectively Implementing Rare Typefaces
Uniformity and Readability
Although experimenting with different fonts is encouraged, readability and uniformity are paramount. Pick legible, complementary fonts that won't strain the eyes. Maintaining uniformity in your material will lend credibility and professionalism to your brand.
Situational Branding
Consider the intended audience and purpose of your writing when making your font selection. The brand's personality and the target audience should be taken into account while choosing a font. A wedding invitation, on the other hand, would benefit from elegant script fonts, while a tech blog would profit from utilizing sleek and modern sans-serif fonts.
Distinctions and Rank
Different font sizes and styles can be used to establish visual hierarchy and draw the eye of the reader to what you want them to focus on. Make use of headers, subheadings, and other visual cues by using a variety of font sizes, weights, and styles to organize and highlight content. Your material will be more discoverable and accessible in this way.
Google Fonts
The vast majority of the fonts in Google Fonts are open-source and free to use. It comes with a wide variety of fonts that are simple to implement in any kind of design.
You can search for fonts based on their style, their popularity, or the languages they support. Because of its accessibility and extensive customization capabilities, Google typefaces is a fantastic tool for locating and employing rare typefaces.
Adobe's Fonts
Formerly known as Adobe Typekit, Adobe Fonts now offers a comprehensive library of high-quality fonts for use in print and digital projects. You can subscribe to a service that unlocks thousands of premium typefaces from the world's best type foundries. Designers and other creative types appreciate Adobe Fonts because of how nicely it integrates with Adobe's Creative Cloud software.
Squirrel, Font
Font Squirrel is a resource for finding high-quality, free, commercial-use fonts. Font Squirrel only hosts fonts that have passed stringent checks for licensing and functionality. The site's accessibility to font download and installation makes it handy for graphic design and web design projects alike.
Closing Up
There is a lot of content available, so you need to find a strategy to make yours stand out. Using a variety of fonts can improve the readability of your material, draw in more readers, and reinforce your brand's image. Consistency is key, as is considering the context and the sequence of things to determine the best font styles to utilize.
Questions and Answers
Can I upload any font to my website?
The font style you pick on your website is a matter of personal preference, but you should keep readability, compatibility, and the user experience in mind.
When writing, how many fonts should I use?
In most cases, limiting the number of font families used in a single document is preferable.
Is it possible for me to design my own font?
Creating a unique font from scratch or modifying an existing one are both viable options for designing your own typeface. However, most people lack the requisite expertise in typography and design to create their own unique typeface.