Classical music requires immersive listening because it is composed of micro sounds. You won't get to hear the essential details of this music if you don't use the best headphones for classical music.
But what exactly are the characteristics of a headset should you be looking for?
Do not fret for I have here a list of the factors to consider when buying headphones for this incredible genre of music.
If you would read further, you will find that I have also prepared a list of the top five best headphone brands perfect for classical music listening.
Table of Contents
Factors to Consider When Buying Android Headphones for Classical Music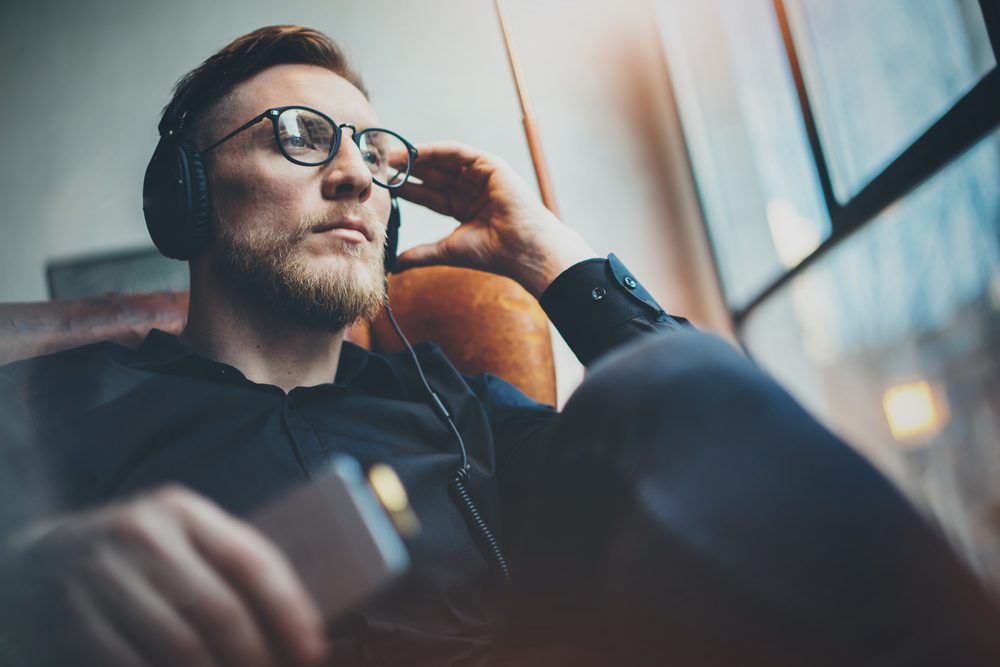 Here are the top factors you should consider before you purchase a headset if you are a classical music lover.
Soundstage Accuracy
If you have been to an orchestra, you will know that the music almost takes you to a new spatial dimension. A headset with an accurate soundstage will give you exactly that kind of feeling minus the live performance and presence of an audience.
In other words, if you close your eyes while listening, it is as if you are in a concert hall.
The soundstage will enable you to hear the most complex parts of the orchestra such as the details in flutes, violins, pianos, and other instruments in the ensemble.
Comfort
Aside from the technical considerations, comfort is an essential factor you will need to consider when buying your headset for classical music. Some headsets have excellent sound quality but hurt the ears so badly after an hour or two of listening.
You do not want your personal listening experience to get spoiled by this kind of headphones. So, ensure that the headset perfectly fits and is convenient to wear because the duration of one classical music is incredibly long.
Flat Frequency Response
The best headset for classical music should give you a flat frequency response. This is where neutrality is enhanced. Classical music is composed of micro sounds belonging to different kinds of instruments.
Neutrality allows for a more realistic, closed-room listening experience. With a flat frequency response, the smallest of details in the classical music will cut through the mix.
Open-Back Design
There are various kinds of headphones – closed-back, open-back, and semi-closed. For listening comfort, I would recommend over-ear headphones with open-back earcups.
I would reiterate that listening to classical music is a personal experience so you will need sound isolation in your headset. An open-back design gives a more realistic orchestral harmony.
My Five Best Headphones for Classical Music
Here are my five most preferred headphones for classical music. I have included the pros and cons so you can quickly compare and contrast each item.
#5 V-MODA Crossfade Over-Ear Noise-Isolating Headphone
The V-Moda headphone creates sound isolation like no other. But admittedly, it becomes uncomfortable after a few hours of listening. Regarding durability, it has a steel frame and Kevlar-reinforced cables – guaranteed to last long.
Pros
Immersive soundstage.

Interchangeable metal shields.

Metal construction but lightweight.

Adequate bass response.

Very affordable.
Cons
Not very comfortable to wear.
#4 Beyerdynamic DT880 Pro Headphones
This headset is semi-open, but I find it appropriate for classical music because it can deliver a flat frequency response which I have discussed as one of the factors to consider when buying headphones.
It is capable of noise reduction as well while maintaining an incredible audio quality.
Pros
Rugged construction.

Padded headband for comfort.

Comfortable fit for convenient listening.

Also perfect for studio recording and mixing.

Apparent high frequencies.

Loud, non-obtrusive bass.
Cons
Limited soundstage.

Expensive.
#3 Bose QuietComfort Acoustic Cancelling Headphones
Bose boasts its ability to make your listening experience a comfortable one.
It is also extremely dependable when it comes to noise canceling to give you that immersive and realistic orchestral harmony. The only issue I have with this headset is that it is not as durable and sturdy as it claims to be.
Pros
Superb comfort.

Amazing audio clarity.

Efficient noise reduction feature.
Cons
#2 Audio Technica ATH M50x Professional Monitor Headphones
This headset is quite an affordable choice for its class, and it delivers excellent sound isolation with its closed-back design. The brand claims to be one of the top choices for professional audio reviewers and practitioners.
It boasts its 45mm large-aperture drivers that deliver sonic performance. And the ATH M50x is one of the clearest sounding headphones I have ever tried on. It lets the minute details of the orchestral ensemble efficiently.
Pros
Accurate soundstage.

Very comfortable and convenient to wear for hours of listening.

Excellent sound isolation feature.

Balanced mids, highs, and lows.

Superb sound quality.
Cons
Lacks versatility as it is not ideal for studio and live monitoring.

The bass volume may be a little bit obtrusive for sensitive listeners.
#1 Sennheiser HD650 Professional Headphone
Here comes my top choice – the Sennheiser open-back headphones with active noise cancellation and upgraded frequency response.
It delivers with both technical and physical quality. Meaning, that it does not only give you the perfect flat frequencies, neutrality, and soundstage; it also guarantees comfort, longevity of use, and extreme durability.
Pros
Perfect flat frequency response for classical music.

Excellent sound isolation.

Versatile – can also be used in professional studios and live recording.

Accurate soundstage performance.
Con
Final Thoughts
As a fellow classical music lover, I would highly recommend the Sennheiser HD650. But if you are on a tight budget, you can opt for the Audio Technica ATH M50x as a second choice. Happy listening!
I hope this guide made your day. Please comment below. I want to know your thoughts.