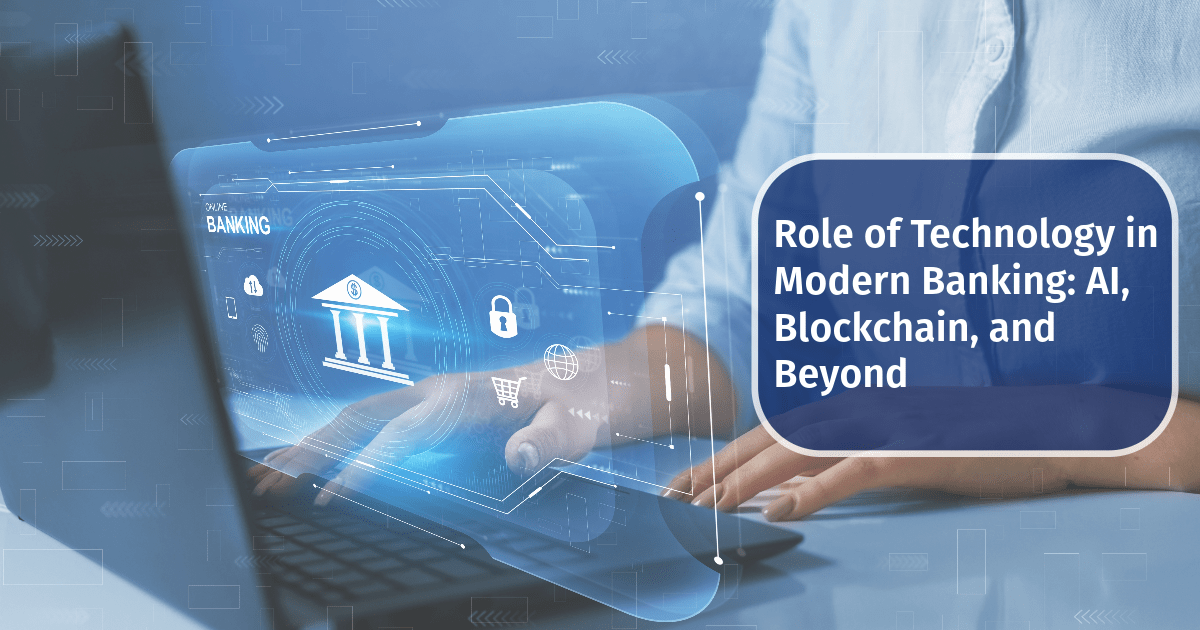 The banking industry has been evolving for a long time, and we have seen tremendous growth and improvement. The banking industry is considered one of the most ancient industries in the world. The future of the banking industry has been modernized with various technologies, such as Artificial intelligence and Blockchain.
We can also find that technology has changed the face of the banking system, and we see a whole new series of technologies that are making the banking experience easier and more accessible. Online payments, UPI, Wallets, and e-bill payments are the fundamental ways in which transactions are happening nowadays. These methods are followed by digital and neobanks, making financial transactions convenient.
Therefore, let us understand the advantages of using technology in modern banking. It also looks at how technology is reshaping modern banking through fundamentally convenient methods and changing the dynamic of the banking world.
1. Data protection and error reduction
Earlier, the banking industry relied on human calculations, which were full of flaws and errors; the introduction of computers made data accountable. Later, modern methods made banking services easier. The technology protects data; without your permission, no one can see your information. Therefore, technology is becoming more reliable.
2. Profitability through Artificial Intelligence
In the banking industry, Artificial intelligence is also referred to as business intelligence, which provides predicted and estimated data information for the business's financial outlook. This could be expected profit, asset, and liability information or a prediction of investing in SIPs, Mutual funds, or any other investment plan. Therefore, this will help in understanding and setting up future financial goals.
3. Secure and Safe Online Transaction
With the introduction of Blockchain in the banking industry, securing and safe online transactions has been significantly helpful. Blockchain verifies the account for money transactions and reduces the intermediaries, reducing the transaction time to minutes.
4. Decreased Cost
With a safe and secure network with fast transactions, financial processing has become efficient, and fees have been reduced.
Now that you have an understanding of the advantages that come with using technology for modern banking, let's look at the limitations of using it.
1. Tech Service Disruptions
As we are too dependent on technology, we tend to depend too much on it, which sometimes causes disruptions. If the bank server is down, you cannot perform any online transactions or see your bank account information.
2. No Reversal of Transactions
Sometimes, because of fast money transactions, you may send money to the wrong person, and the reversal of transactions is not possible.
3. Identify Theft and Security
While many customers choose to perform mobile banking, scammers target these customers and take money from them by faking themselves as bank managers, etc. Therefore, customers must be aware of such threats and scams when using mobile banking.
4. Restrictions in Deposit
Many enterprises and individuals cannot make online deposits due to monthly or daily restrictions. Once you have spent the deposit limit, you only have one choice: go to the bank and make more deposits. Not all the company cheques are read by the computers, and the handwritten ones cannot be scanned.
Let's look at and understand the technology trends that are booming and changing the traditional banking scenario into modern banking.
Introduction to Artificial Intelligence
Nowadays, just like what you need is what you get. Modern Banking focuses on fulfilling customers' requirements as per their needs, personalizing the particular service for them. Artificial Intelligence and Machine Learning can improve banking procedures and customer service.
Blockchain Technology
Blockchain Technology in banking services helps to implement risk management measures that make it difficult for hackers to go inside your system and keep the customer's account information and data safe and secure. It helps to have smooth and faster money transactions at lower service charges on a secure network.
Cloud Computing
Nowadays, most banks have created their accounts based on the cloud, as it outsources more data storage and makes it easy to synchronize the entire business with customer's accounts. With the help of cloud computing, banks can allow businesses and clients to provide digital experiences at cost-effective prices while maintaining their traditional way of banking.
Biometrics
To personalize banking services accurately, biometrics play a very important role. As with all your important data and information while using banking services on the phone. It is easy and one-click to transfer money from one account to another using biometric confirmation, such as your thumb impression or Face ID. This is performed to check whether the account holder is the same or not. Therefore, biometrics allow customers to open and perform transactions on their phones.
Open Banking
Banks are integrating with third parties to perform financial operations and transactions. In this way, when you place your order on Zomato or place an order for yourself, you can directly shift to the third-party application that can provide you with all the financial operations efficiently and without extra cost.
Hereafter, an open banking environment is gaining a lot of popularity because of its quick and easy interface.
Chatbots
Banks are providing ways for customers to resolve their issues when it comes to banking. Sometimes, the voice calls or simply a chatbot, where customers can initiate their suggestions or complaints, and the banking services can look after them and later keep traction in the application.
Introduction to Mobile Application Banking
After the introduction of mobile, every tech company or service started to provide mobile applications for their services. Downloading a mobile application enables customers to have access to all financial services in an efficient manner.
Through Mobile Banking, customers can perform transactions via biometrics, UPI PIN, or OTP. Similarly, this is one of the banking methods customers use for easy payment.
Security Model of 'Zero Trust
The IT models are becoming outdated and prone to cyber fraud. A new approach to tackle this is introducing the Zero Trust Security Model, a security framework that enforces strict user and device authentication through the network.
New Series of 'Wearables'
As technology comes into play, there will be creative experiments to make the user experience satisfactory and convenient. The introduction of 'wearables', such as smartwatches, has proven to change the digital banking experience for the user. Further, it is gaining a lot of popularity among millennials and Gen Z generations and creating a creative perspective on payments.
Introducing the power of technology is enabling customers' lives to be comfortable and secure in terms of online transactions. You can perform banking, bill payments, loan repayments, EMIs, and mutual funds, and the simplest way to enjoy all banking services is from the comfort of your home.
Modern Banking is revolutionizing the banking industry, and in the coming years, we can expect more developments in this field. Every day, more businesses are expanding and choosing to operate their financial systems through modern banking systems, including Neobanks. You can find third-party applications offering a greater and more efficient choice for business owners to satisfy and customize their financial choices. There has been tremendous co-dependence between Neobanks and modern banking systems.
As more and more customers use modern banking, there is scope for future enhancements to its limitations, and customers can expect great banking experiences in the coming future.