Confused about SuperSU vs. Magisk? If you are not new to the Modding society, then I do not find a reason to introduce you to its Deans (SuperSU) and the newbies (Magisk). Magisk was in the first place created The two famous tools for modding that I mentioned here, although work for the same purpose, the two tend to be completely different from each other. Don't trust me? You will get to know about this difference when you read them below-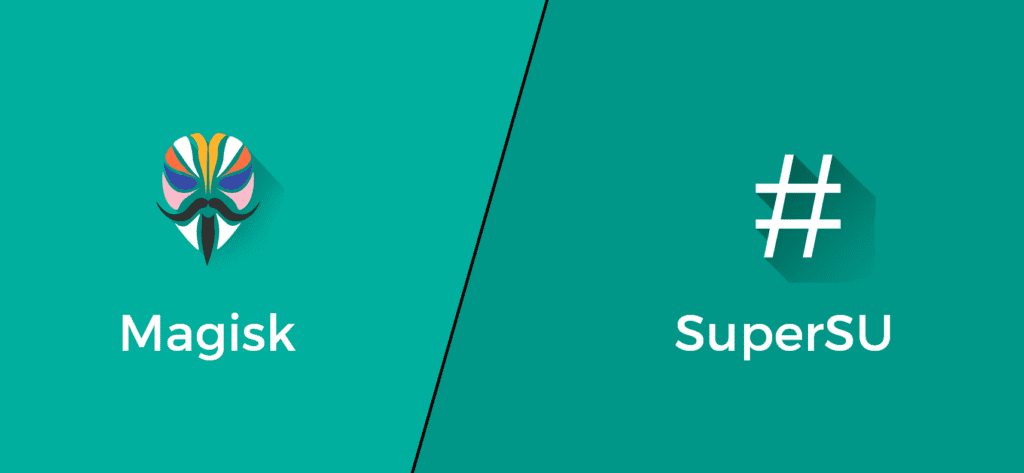 The way of Rooting:-
There is a basic difference between Magisk and SuperSU in the way of their rooting methods. The two of them use absolutely opposite methods to root the device. Here is how they differ-
Beginning with the superior in terms of age, SuperSU roots by altering System files and then adding new ones to the system partition on the device. This way of rooting was great till the Android Marshmallow after which Google decided to work on its security departments.
The Safety Net from Google is an API that observes the system and blocks specific apps if any tampering is identified. If you root your device with SuperSU, you will not be able to use Netflix or Google Play on it. Another major disadvantage is not getting the OTA Updates after you modify the device system.
Now speaking of Magisk, which is also called 'Systemless Root' does no alteration to the system files. It only modifies the boot partition and that too by simply laying these modified files over the original files in a virtual manner and thus leaving your system files unchanged.
The Google Safety Net is thus deceived as the modified version of files are sent instead of the original ones that still are intact in the system. And thus Google Play and Netflix can easily work on a device rooted using Magisk.
Features:-
Magisk has got some really cool features to offer its users which is the Magisk Root Manager app. This app allows users to have control over the rooted device. Apart from this, they also enjoy Modules that can be installed and make big differences like Emoji replacements, RAM Management fixes, Camera2 API Enabler, Active edge customizations, and a lot more.
However, while we are talking about SuperSU Zip, you will not get any such in-built modules or root managing apps but only frameworks like Xposed for installing mods.
Source:-
If you do not know, the Android Operating System is all based on the Open Source Model and hence people using Android prefer the same too. When we are comparing Magisk and SuperSU, the former is an Open Source app while the latter is a closed-source app.
Here's a major difference that arrives. When an app is open-source, you can view its source code. But when it is a closed-source app, people think first while downloading the software from an unknown company. This is what makes people more towards Magisk.
When you root with Magisk, the effect comes quite seamlessly as you can still enjoy apps like Google Play, Netflix, and games like Pokemon GO with the root access on your device. Magisk also comes with regular updates that make it more demanding.
Final Verdict:-
So, SuperSU or Magisk, which is better?
Now that you have become quite acquainted with the difference between the two, we can call it off by mentioning a few more points as a verdict for the two. While speaking of usage, Magisk is comparatively lightweight, User-friendly, and fast as well than SuperSU.
Magisk comes with additional features like not directly altering the system files and modules along with the Magisk Manager so as to unlock some additional features. While SuperSU has no such features to offer you.
You do not have to worry about using Banking apps and some games like PokemonGO or apps like Netflix and Google Play while rooting your device using Magisk. Whereas, SuperSU just grants or denies the root permission for particular apps.
Hence, through the overall session of Magisk vs. SuperSU, you must have realized that Magisk does much more than just rooting your device whereas SuperSU acts as any age-old traditional modding helper. So if you are willing to go beyond rooting, then I must suggest you use Magisk.
Even SuperSU has a huge army of fans and it serves the basic motive of its existence- Rooting. However, if we are considering the Security steps that Google takes specifically its Net Safety program then Magisk surely wins over the trophy.