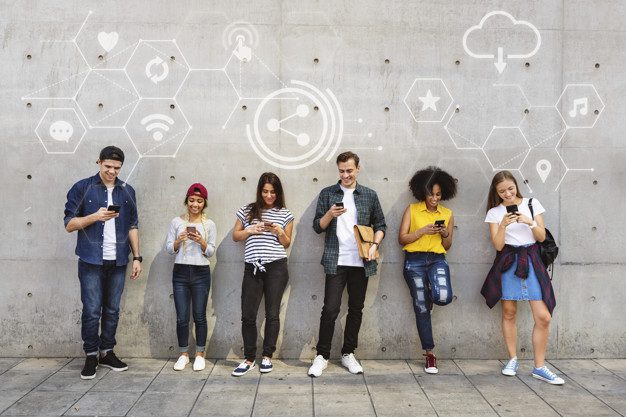 If you remember social media was actually invented as a platform of entertainment where people could share with their friends about their personal life. However, it is one's personal choice if someone wants to bring his personal life on a social media platform and let people know about it.
But now the importance of social media is immense in social media marketing services. This service is an essential part of a business because social media plays a vital role in a business. But the question lies in what has happened to social media that they started using hashtags so much in social media.
It has been quite some time now that we see that people have been using the #tags in whatever posts they make. Many people do not understand the meaning and importance of using hashtags. Hashtags are not a new trend in social media; it is quite an old concept of social media.
However, if you are new to the social media platform then you might find it a little difficult to find out what is the importance of hashtags in social media. Hashtags play a crucial role in developing interest in your social media accounts and are used on a number of social media platforms, most commonly, Twitter and Instagram.
Why Should You Use Hashtag?
The hashtag has been found to have done some wonders on social media. The hashtags help you to make your presence all the time on social media. People across the world, if they search anything with any hashtag that matches your hashtags, then your post will also be shown to them as a result of their search. Hashtags can help you make your brand presence on social media.
Hashtags also help you to engage more of your target audience with your items. Try to show them everything they want to see through hashtags. Through hashtags, you can also take part in high-traffic conversations and still remain high in search by using your hashtags.
How to Use Hashtags on Twitter?
The hashtag has no limitations on social media. It can be used on any social media platform without any second thought but there is a way as to how to use it. You cannot just use hashtags wherever and whenever you want to use them.
Hashtagging on Twitter can have a major impact when it comes to your follower count by using general and non-specific hashtags. If you have hashtags that are on some recent social event that is happening around then your hashtag is likely to reach the volume of people beyond your follower list.
Hashtags work best on Twitter, it helps people to tweet or debate on Twitter using the hashtag and people would like the debate and they would react to the tweets. But keep in mind that long tail hashtags can again spoil everything such as if you use something like #best dark chocolate in the world. No one likes to search with such long-tail hashtags on any social media platform. Your hashtags will no longer be considered if you use such hashtags.
How to use hashtags on Instagram?
The purpose of using hashtags on Instagram remains the same as that of Twitter but the way to use them differs. There hashtags used on Instagram engage "audiences in an organic way to discover branded content through the topics and forums that interest them."
There is a minor difference between the usage of hashtags in Instagram and Twitter, in the case of Instagram, the hashtags help your TG to find your profile and follow back so that they automatically get some updates.
Instagram does not look for very specific hashtags, it just wants some hashtags that are close to their brand and people would be able to find them. The hashtags in Instagram work like tags. So that if the searched hashtags are used nearby similar to what you have posted then you will be able to connect to them.
How to use Hashtags on Facebook?
Back to basics? Using hashtags on Facebook is basic because compared to all other social media platforms; social media is the oldest one. Hence the usage of hashtags is the oldest in Facebook than what it is in any other social media.
But since Facebook is the most widely used social media people often tend to use hashtags unnecessarily. It disturbs a lot of people and they tend not to use Facebook.
Conclusion
You will have to understand that you cannot misuse the power of social media. Hence do not use hashtags just because you wish to. Use hashtags only wherever it is required to be used, maybe for a social cause or maybe some revolution. By now we hope you understand the importance of using hashtags in your social media.
---
Author Bio
Mashum Mollah is an entrepreneur, founder, and CEO of BloggerOutreach.io, a blogger outreach platform. He is a passionate blogger and blogs at Search Engine Magazine.