Ever since the existence of gaming, the number one and commonly posted problem by gamers is sweaty fingers. When the hands become sweaty, the fingers become stiff a factor that affects their reaction time and at times makes them hit the wrong button on the controller.
Many people have always solved this problem by using the best gaming gloves and complementing them with other available options. Do you want to know these options? Well, below are some of the best tips that will help you achieve your goals and keep your gaming accessories safe from sweat.
Making use of custom controls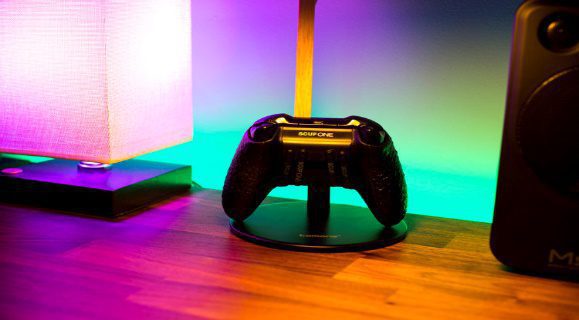 One of the best solutions for solving the problems of sweaty hands out of your gaming devices is making use of custom controllers. There are many designs and types of controllers out there, but the SCUF controller is one of the best. The main reason for advocating for this particular controller is its design with well-fixed grips that give a fine and comfortable touch.
Unlike other controllers, the SCUF controller is sprayed with a military-grade that gives an added texture to ensure the hands get a fine touch to the controllers. Far from the fine controls, the controller has also been designed to allow a smooth touch for gamers. With all these features provided by the SCUFF controller, you can be sure to do away with the sweat problem on your accessories.
Looking for skin solutions
Another good and cheap way to do away with the problem of sweaty hands is by looking for substances that can be applied to the palms. These substances work by helping reduce sweating from the palms or by making them more grippy to add a more comfortable touch to the controllers. The very first option for skin solutions is using talcum powder. There are many solutions of this kind that come in powder form and have been proven to be successful. One of these best-known methods includes gymnast chalk.
The main importance of using this method is to help make your hands more comfortable by adding the grip level while holding the controllers. The best thing with this method is the reduced cost of getting the solutions. When looking for these substances, it would be important to look for one that will cause no harm to your skin.
Look for gloves
Another best solution to this problem is looking for gamer gloves. Many people who have tried this method have confirmed it is one of the best as it keeps their hands comfortable throughout the gaming period. This is yet another cheap solution for sweating hands as you can get good gloves with a budget of as low as $10. More to this, another good advantage of adapting to this method is its durability. In this case, a glove can last for quite a good reliable duration of time, therefore, making it the most ideal for those who need to enjoy gaming and save time concurrently.
When looking for reliable gloves, it is always advisable to look for ones that will fit you well and allow free circulation of blood through your hands. When looking for gloves, they come in very many different sizes and shapes. All these types of gloves are designed to perform different functions.
Looking for a good gaming mouse
One of the most stressful things to use with sweaty hands is the mouse. For better controls, it is always advisable to look for a mouse with good padding. Most of the time mice do slide when handled with sweaty hands, but a good mouse will help provide a fine touch thus making the entire gaming process comfortable and enjoyable.
Final verdict
From all the above-given options, one sure way is that you must be ready to use cash to get any of these solutions. The choice of one's best method will depend on your preference for the method that you feel most comfortable with. There are many reported cases where people have reported how difficult they find using controls with sweaty hands. Try the steps above and you will be sure to enjoy gaming entirely.