If you are building your PC and finding the best motherboard, this article can help you a lot. The motherboard is one of the most important components of a PC that makes it run faster and stay connected. But, choosing the wrong motherboard can ruin your user experience. So, you have to make sure that you choose the right one that will help you get a very good experience.
There are plenty of things that you need to keep in mind while choosing a motherboard for your PC in 2021. As there are a lot of motherboards available in the market, it is very normal to get confused. But don't worry, we will help you choose the best one for you and get the best built. Here are some handpicked points that you need to consider while choosing a motherboard.
Motherboard Form
When you are choosing a motherboard for your computer, you will need to have a prepared plan of what you want to do with your PC in the future. Also, you need to know what other components you are going to buy. Based on these factors, you will have to choose the motherboard between different forms.
There are manually three different forms available such as Mini-ITX, MicroATX, and ATX. All of them provide different features for various components. For example, you will be able to get 1 expansion slot for Mini-ITX, 4 for MicroATX, and 7 for ATX. Just like that, RAM slots, SATA ports, GPUs, Size, and other factors depend on it too. If you want to get the best one, then go with the ATX.
GPU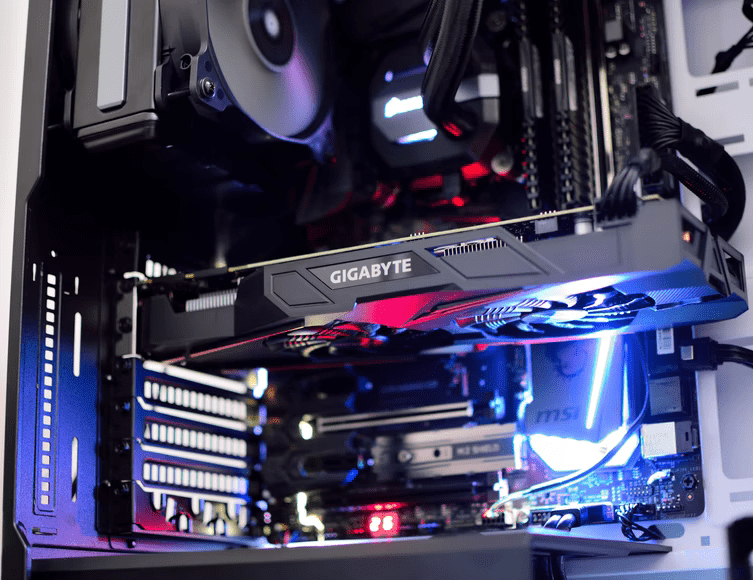 Next, you need to be aware of the GPU when purchasing a motherboard. Graphics Card or GPU is another very popular part of the PC that helps you to get better visuals. However, it is directly connected to the motherboard, making it very important to choose the motherboard carefully.
As mentioned above, you need to know what GPU you are going to use before getting the motherboard. If you choose it later and not supported with the motherboard, you will need to replace it. A specific number of GPUs supports a motherboard. If your GPU model is not on that list, you will not be able to use it. So, make a plan prior to the date of buying to pair it with a supported GPU.
Expansion Options
A motherboard is connected to many other components of a computer. Some of the common ones include GPU, networking cards, sound cards, storage devices, and many others. You might be satisfied with what you have got now, but what if you decide to expand the storage of different components in the future?
It will not be possible if you have not purchased a motherboard with expansion slots. So, if you plan to make your computer much more high-specification someday, you will need to choose a motherboard that comes with expansion options. It will help you a lot to get a better experience in the future.
Connectivity
When choosing a motherboard, make sure to keep the connectivity factors in mind. Several components of a PC are connected to the motherboard, such as DIMM slots, PCIe, storage, etc. Motherboards can support many other connections apart from these. So, when you are choosing a motherboard, you need to be very careful.
While some of the connections are available directly at the front of the chassis, others are available in the back and inside. You need to check what connections are supported before purchasing a motherboard for your PC in 2021. If you are planning to use any device later on, then check if there are connections available or not.
Storage
When the power is off, you need to use a storage device that can store the system, operating system, data, applications, and others. You can choose between SSD and HDD to store them easily without any issues. Most of the SSD and HDD come with SATA 3.0 connection. Next, you need to make sure that the motherboard bridge is available. In some new motherboards, there is no northbridge.
You need to make sure that your motherboard is supported with different storage options and ports. Having multiple SATA posts is another very good advantage that you need to get on your motherboard. In addition, new storage devices are coming with NVMe that come with lower power consumption, increased bandwidth, increased bandwidth, lower latency, and others.
Conclusion
Choosing a motherboard is a hard task; you will need to keep a lot of things on your mind to choose the perfect one. The motherboard is connected directly to many other components. Different motherboards have different compatible component options. So, here are some of the things that you need to keep in mind before choosing a motherboard for your PC in 2021.
---
Kacee Christian is a freelance content writer and enthusiastic blogger. She is the co-founder of Exclusiverights. She contributes to many authority blogs such as worldtech24, Worldnewsinn, Newsprofy, Pluslifestyles, Istanagreenworld.