Remote work was once a unique strategy used only by giant corporations. Now, it has suddenly become the norm in the business world. The pandemic spurred most businesses to adopt a remote workplace to thrive. With it, reliable IT support to keep remote workers connected daily has become necessary. This catapulted IT support teams into a front-seat role to keep businesses working.
If your business is still facing culture shock and seems unprepared for this shift, this article guides you in providing your remote team with the top-notch IT support they deserve.
Remote Work: The What And Numbers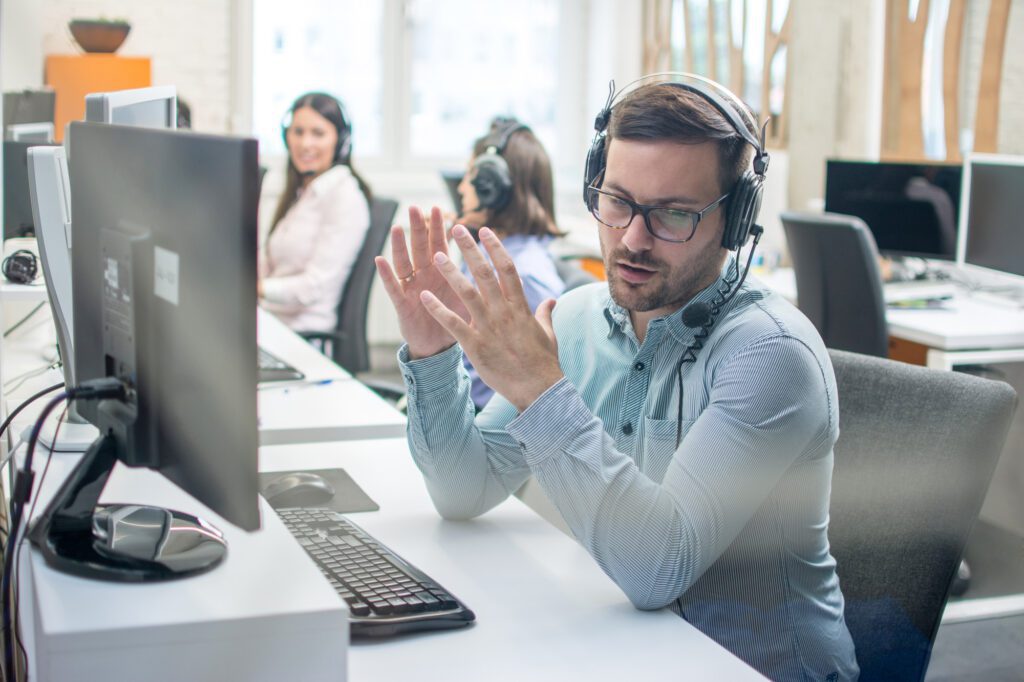 Remote work is a working model that allows employees and professionals to work outside of the traditional office environment. It's based on the idea that work doesn't need to be done in a business or office place to be successfully executed.
As mentioned, remote work is on the rise. Although working outside of a commercial office has been feasible, it's only these past few years that it has become mainstream. Thanks to its numerous benefits–from increased productivity to better work-life balance–remote work continues to be favored by professionals worldwide.
A 2019 survey shows that three out of four workers worldwide consider flexible work the new normal. After all, remote work comes with numerous benefits–from providing work-social freedom to increasing productivity. Thus, most job seekers now prefer companies that offer remote work, while employees are less likely to leave a company that offers this option.
Nevertheless, working remotely comes with its challenges. One of these is the technical issues employees experience which may significantly affect their productivity. Since they're physically out of the office, remote employees don't have access to the IT department. Without proper technology, remote working also makes it challenging to collaborate seamlessly with colleagues. Onboarding and training are worse, and most new hires have a poor experience with remote work.
IT Team's Role In Supporting Remote Employees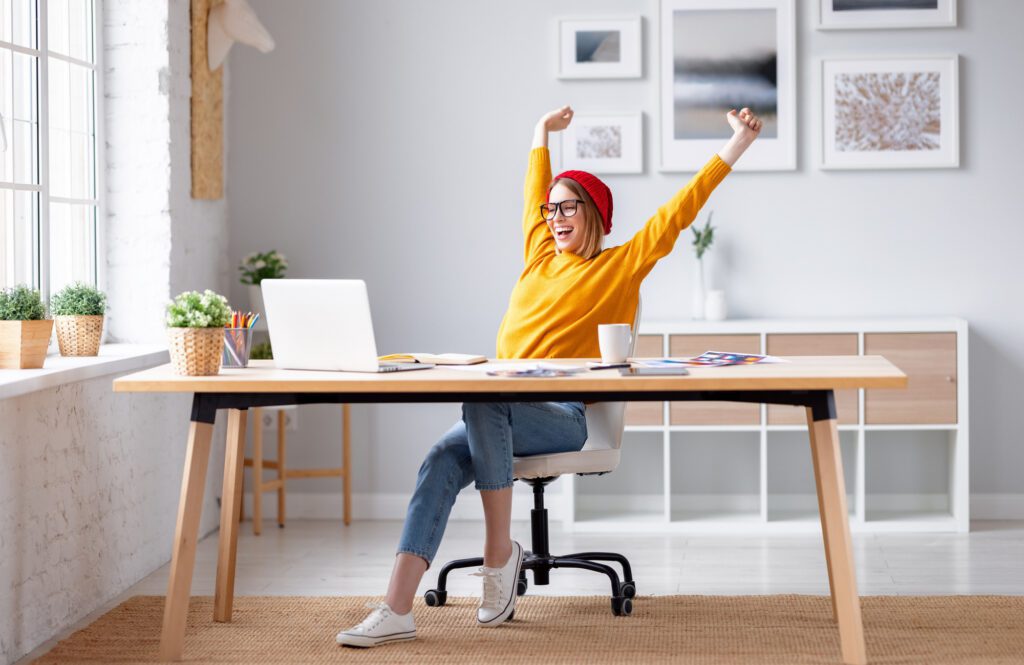 As you can see, a remote work model offers numerous advantages but also brings obvious challenges and disadvantages, mainly regarding technical issues. This is where a robust IT strategy can help streamline and support your remote employees. In this section, we're enumerating the role of your IT department in ensuring your remote team's productivity.
1. Determining Remote Work Policies
IT should have a leading role in creating remote working standards and policies. This includes determining which technology and tools, including communication, security, and basic internet connectivity requirements, to be provided for remote workers.
2. A Part Of The Onboarding Process
Businesses should have an efficient employee onboarding process in a remote working model. Aside from HR teams, your IT team plays a critical role in implementing the best tools and solutions to help support your remote workforce productivity well into the future. They should also provide related IT training for remote workers on how to use your business's technology.
3. Ongoing IT Support
With a remote workforce, it's expected that your IT department should provide full support when dealing with technical issues–from internet connectivity to cybersecurity problems. Since a remote workforce has flexibility in their schedule or may have remote employees working in different time zones, it's essential that your IT team can accommodate their technical issues anytime.
Providing Top-Notch IT Support To Your Remote Teams: 6 Tips To Follow
As remote work continues to grow in popularity, the spotlight is focused on IT teams as crucial players in enabling this work model and ensuring the most productive workforce experience. To provide your remote team with the best working experience, here are some practical steps to provide excellent IT support:
1. Create Your A-Team
Providing top-notch IT support for remote workers start with a top-notch IT team. Whether you have an in-house IT team or outsource a managed service provider at rmcsnet.com, assembling the right skills and talents ensures that your remote teams are well-supported.
Some companies choose to have both an in-house team and an outsourced MSP to accommodate their remote workers 24/7. After all, remote workers may have different working hours. And a remote employee may experience technical difficulties at any time of the day. So, to provide the best IT support, you want to ensure that your remote workers can reach your IT team anytime.
Regardless of how you build your IT team, you must have support for each of these IT categories:
Network Monitoring
Cybersecurity
Service Desk
Cloud Hosting and Management
Service Desk
Infrastructure Management
Software And Hardware Troubleshooting
These basic IT categories are necessary to ensure well-rounded support for your remote team. The more complex your organization's operation is, the more specific IT support categories you should have.
2. Provide The Necessary Tools And Technology
In a traditional office setting, employees have the necessary tools to do their job. It would help if you did the same for your remote team since most may not have the equipment to perform their duties at home.
If possible, provide your team members with a work laptop that gives them the flexibility to work around. While this may sound costly, providing your team with a dedicated work tool can give uniform access to support and ensure better security. Your remote employees can carry out their tasks and responsibilities more efficiently with the necessary equipment and tools.
3. Implement Strict Security Protocols
Working remotely isn't restricted to working from the comforts of their home only. Although this is the most common scenario, some remote employees may prefer working at a nearby café, library, or public space. While you can't stop them from working where they're most comfortable and productive, you must have strict security protocols for remote teams. And your IT department plays a significant role in implementing your cybersecurity policy.
Security tools such as an antivirus program, virtual private network (VPN), and spam filtering should be installed on their computers. Your IT team should also manage and monitor all remote team communication and software use, including password and access control, data backups, and email communication. This way, your remote workers are less likely to experience a security issue that can endanger your company's reputation and reduce your employee's productivity.
4. Provide Local Emergency Support
Most IT emergencies that remote workers face can be resolved immediately. However, if an emergency requires an IT expert to check on the hardware in person, your remote worker must have access to local IT services.
You can try deploying a local repair shop or tech for remote workers to swoop in and resolve potential issues on your employee's computer or software. If set up correctly, your network of IT service providers can work directly from your business's system and offer seamless in-person IT support for your remote employees.
5. Offer A Self-Service Portal
One of the easiest ways to support your remote workers is to build a comprehensive frequently asked questions (FAQs) guide and a self-service portal. This helps save your IT team time and effort since your remote workers have the instructions and guide to fix common issues independently. It also empowers your remote workers to resolve a problem on their own.
To build this guide, you should look at common technical issues your remote employees may have experienced. You can also conduct a survey asking employees if there's anything they're having trouble with or would like to know.
Instead of simple text instruction, consider providing diagrams, infographics, or even video transformations. Your self-service guide should be updated as more issues become more common. This way, you can provide a more helpful and complete guide that all your employees can easily follow.
6. Conduct IT-Lead Training Or Webinars
In addition to providing a self-service portal, you should conduct training and webinars every few months. You can assign IT experts to host training, discussing commonly faced issues and how to fix and prevent them. This may cover similar or the same issues as your guide, providing an in-depth discussion about a problem. It might also be something that your employees want to know more about to help increase their productivity and reduce security risks.
You could record the training and webinar events and share them with the rest of your company over email or through your website's employee portal. This is beneficial if employees can't attend or want to re-watch some parts. During training or webinars, it's crucial to have a Q&A section where employees can ask specific questions for further knowledge and understanding of certain topics.
Generally, you want to host a training course at least every few months to serve as a refresher course or keep employees updated on the latest IT trends.
Takeaway
Thanks to its numerous benefits, remote work is here to stay. It provides the ultimate convenience and flexibility for all parties involved. Like any work setting, remote work comes with several challenges, mainly IT-related processes. However, with proper planning and implementing the above tips, you can have a more streamlined approach to the remote working model, ensuring that their technological and technical needs are always met. This way, your remote team can keep up with their work productivity, helping your business grow and thrive.