Gone are the days when conventional methods such as word of the mouth, flyers, prints, and so on are used to find, meet, and hire qualified individuals for specific roles in an organization. With the emergence of the internet, individuals are becoming more informed and businesses are leveraging this strategy to filter and hire the best candidate that would move their organization forward.
Today, individuals use emails for their daily communication, and businesses are not only using them to promote their products and services but to discover top talents in their specific industry. No wonder businesses need these email addresses, particularly for the target audience they intend to hire.
With an email finder, the process of finding these emails is automated. They can easily reach out to the right talent, and invite them for an interview to see if they match their specific business model. Many qualified recruits are not actively searching for job offers. You might need to find them and an effective method is to use an email finder.
How To Find Someone's Email Address.
Use an email lookup tool
One of the effective, fast, and easiest methods of finding an email address is the use of an email lookup tool. This tool just requires you to input the name and/or website of the individual and it would search for relevant results available online.
Even though email lookup tools are very effective, there is no guarantee that you will always get the desired result. Using a free version of these tools comes with limitations and paid packages can be quite expensive.
Fortunately, several email lookup tools are available online to choose from so you can try a few of them and select one that meets your requirement.
Typically, most email lookup tools have a similar function. If you are looking for alternatives for Scrapebox, there are several options you might consider. You just have to supply a preferred name while the tool finds the appropriate email address.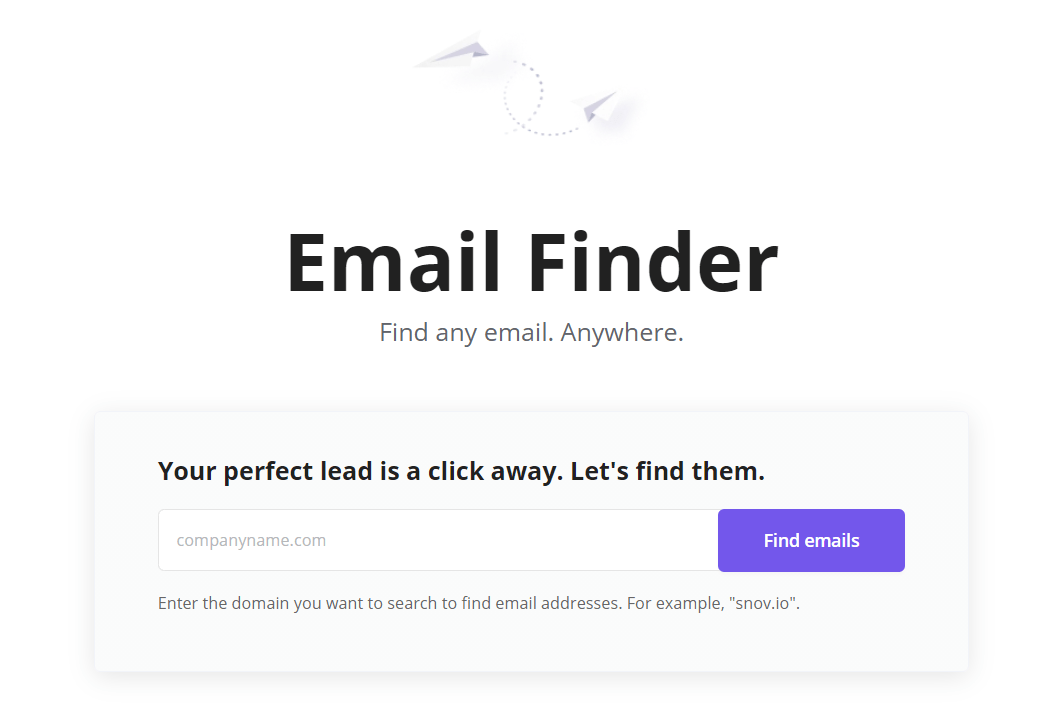 Use Twitter
Some individuals include their email addresses in their Twitter bio or tweets but replace '@' and '.' With 'at' and dot' to make them unrecognizable by bots.
Twitter offers an Advanced search utility tool that can be used to search for the emails of accounts, time frames, and likes. You can tweak your input by searching for keywords like 'dot' and 'at'. You can also include keywords like 'reach', 'contact', 'email', and so on.
Another viable option when using Twitter is to contact them directly and request their email address. Make sure your message is a bit formal and compelling enough to generate a response.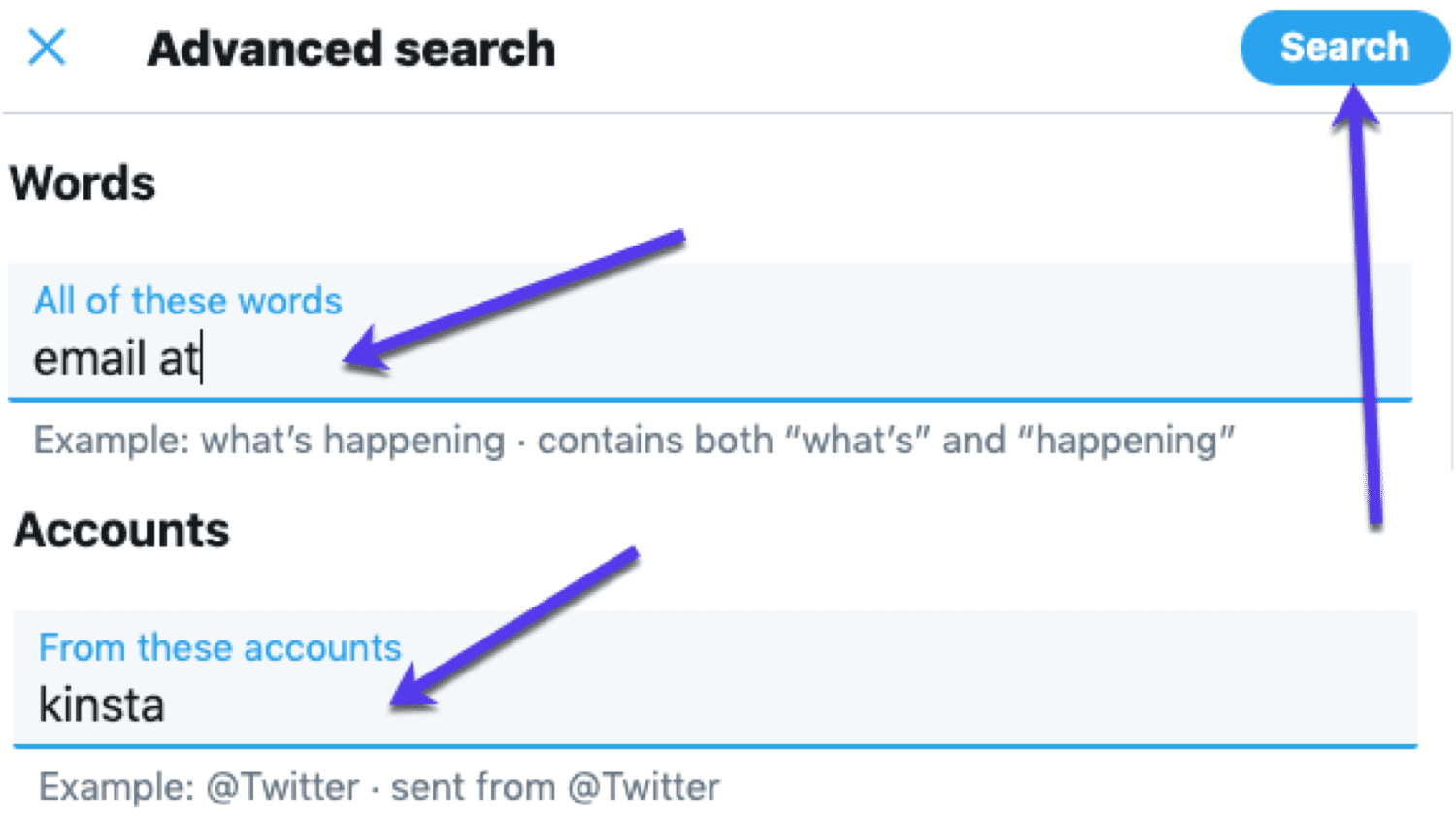 Subscribe to your prospect's email list
Many entrepreneurs utilize their primary email address to send newsletters because it promotes a better relationship with their audience. This is a fast and easy method of getting anyone's email address if your prospect sends a newsletter using their primary email address.
In a situation where your prospect sends a newsletter from an info@ email address, you can simply reply to any of the emails or make an inquiry that can trigger a response from the sender.
This can help establish a relationship that could be beneficial in acquiring their email address.
Ask via the generic email address or contact form
Many websites have a generic email address such as info@example-email or a contact form. This could be a potential avenue to obtain their email address although most of them are managed by admin staff.
Check out the contact & about us page
The simplest or easiest solution is sometimes the best. If you visit the about pages or contact pages of many websites, you will find the personal email address of the team or members.
But the common issue is finding these pages in the website's navigation. Therefore, if you have difficulty locating the navigation link of the contact or about pages, you can check the links provided in the footer or attempt popular links like
Websitename.com/contact
Websitename.com/contact-us
Websitename.com/about
Websitename.com/about-us
Websitename.com/about-me
Websitename.com/team
Websitename.com/meet-the-team
Websitename.com/our-team
Check out author pages
The author pages available on the blog or website of your prospect is another suitable place to check. This could be associated with their written article or name.
Author pages usually provide useful information, particularly for websites or blogs developed using WordPress.
Perform a WHOIS Lookup
This is another method of finding the email address of someone, especially if their name is associated with a website name such as an author, entrepreneur, or business owner. A WHOIS lookup can also help in providing useful contact information.
Information used during the registration of a new domain name is usually made available to the public through WHOIS data. This contact information will describe the owner of the website and it is required by law that it is shared with the public. Simply go to who.is and input the domain associated with the email you are looking for.
You can also make use of some WHOIS lookup tools like:
Nominet, DomainTools, NameCheap, and so on.
Irrespective of the tool you opt for, you can be lucky to find the email address used to register the domain. But the option of hiding this contact information is also offered by WHOIS so this method might not always work.
Use Google (And Search Operators)
There are a couple of ways through which Google can be used to find someone's email address. With the right search query, you can get the contact information or email address of any individual through Google.
Also, you can try different combinations of possible email addresses such as the person's name as well as the company title or name. Running this search takes only a couple of minutes so you can run through several options.
With Google's Advanced search, you can validate any options you come up with. Input the query into the search bar like "firstname.lastname@companyname.com" and make sure it Is in quotes. If your guess is valid, you will see it in the search results. You can try other combinations if nothing comes up in the search result.
Use Facebook
Most individuals usually enter as much information on their Facebook profile when creating a page. They often forget about this so you can simply go to their about page and their email will be visible in plain sight.
There is every possibility that Facebook will provide the email address of the prospects you are looking for, which could probably be their primary email address rather than a generic one.
Check your email list
depending on your industry, the prospect you want could have subscribed to your newsletter using their email address. You easily get the email address you need by simply running a search through your email list. Fortunately, most of the email campaign tools available allow you to search through your contact list.
Export your LinkedIn Connections
In a situation where you have already established a connection with your prospect on LinkedIn, a simple way of getting their email address is to export your LinkedIn connections.
Simply go to your profile page and click on "Settings & Privacy" listed in the dropdown menu.
Click on the "Privacy" tab. then move down to the section on how LinkedIn uses your data and choose "Getting a copy of your data".
Now, tick the connections box and click on "Request archive".
You should get an archive of all your LinkedIn connections in your inbox within a short while. You can also use this method to backup or save your connections on LinkedIn.
Take an Educated Guess.
Practically, most email addresses follow just a few patterns or formats. If you know the last name, first name, and the domain of your prospect, you can make an educated guess of their email address.
The email address of many individuals follows the name@domain.com format.
A few other formats to try out is outlined below
First name – firstname@domain.com
Firstname + lastname – firstname.lastname@domain.com, firstnamelastname@domain.com
First letter of firstname + lastname – flastname@domain.com, f.lastname@domain.com
Firstname +first letter of lastname – firstname.l@domain.com, firstnamel@domain.com
Firstname + lastname + year – firstnamelastname2021@domain.com
But manually selecting these names, especially when inserting the years can be time-consuming and stressful. Therefore, you can use an Email Permutator Tool which can generate a list of possible email addresses in a matter of seconds by simply filling a few fields.
Wrap Up
Several methods can be used to find email addresses from taking advantage of social media to implementing advanced searches on search engines and making creative guesses.
You can choose any of the methods described above to find anyone's email address and get in touch with them.
However, don't forget that you must verify the validity of the email address irrespective of the method you choose before sending messages to the address. Also, make sure that you are not using it in a way that your messages would be considered spam which could negatively affect your IP score and sender's reputation.