Communication is something which has become a very vital part of our lives.
Video calling helps us do that, but in a way where we are able to use our sense of sight in order to see the people that we are speaking to no matter where we are.
All we need for this is an application and a simple internet connection which will pave the way for us to be able to talk to individuals all over the world.
In the current situation that the world is facing where social distancing is a must, video calling apps are bound to be one of the most needed applications that are used by people.
There are many significant video calling apps that are different but have proved to be very effective all the time.
1.Zoom
Zoom is an American company which is involved in communication technology. It was started in 2011 and provides users with online video calling chat services.
What's different about zoom compared to its competitors is that it was made for users to use easily without complications.
On a group zoom call, when an individual is speaking, their video window is highlighted for the members to know who exactly is speaking clearly.
The app is free and provides end to end encryption for companies that want to maintain their NDA (Non Disclosure Agreement).
Eric Yuan the founder of zoom started the app because he hated traveling.
A zoom conference call can have up to 500 members with large meeting add ons.
2.Skype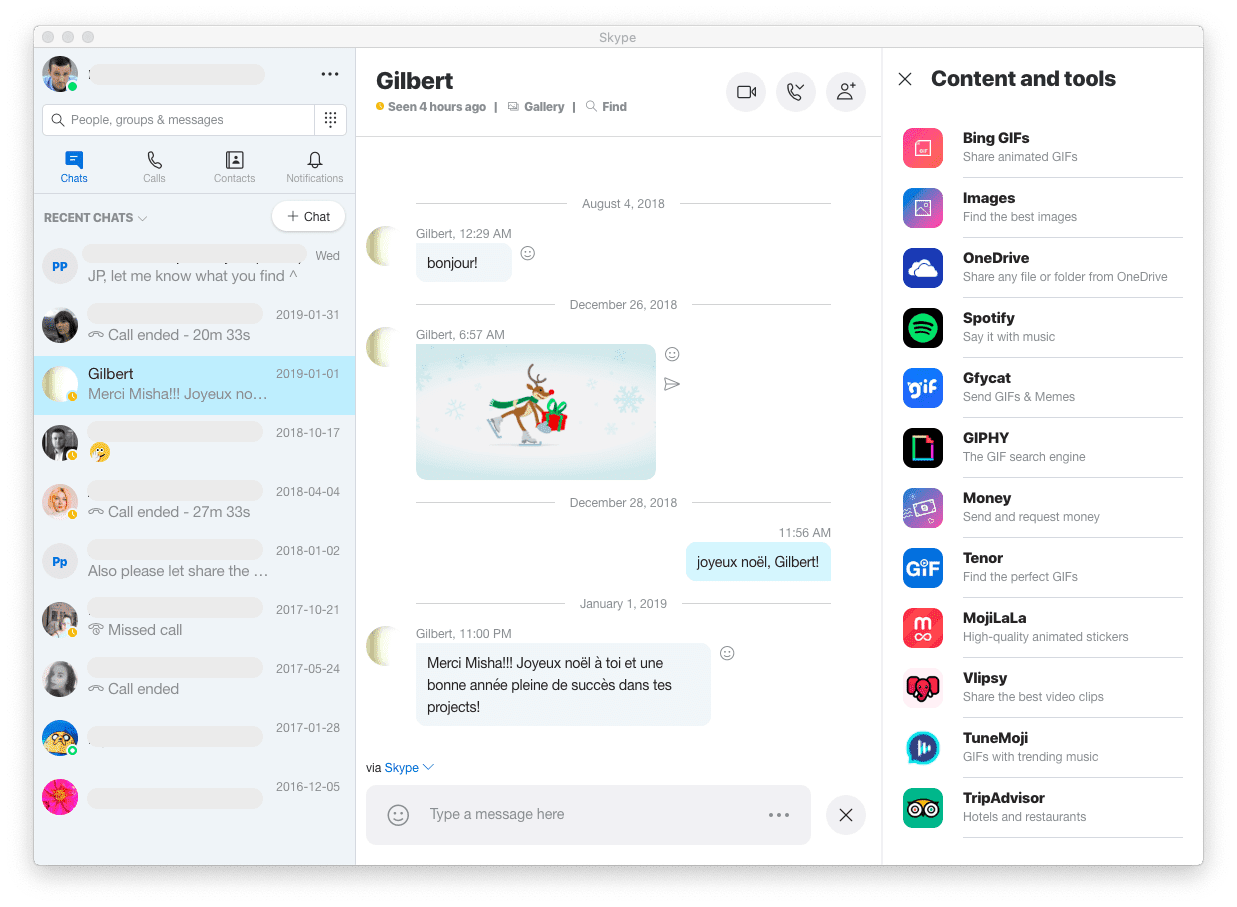 Skype is an application that was developed by Microsoft. It is a telecommunications app that was founded in 2003.
It was originally named Skyper as an abbreviation of sky peer-to-peer.
It provides its users with good audio and video quality.
The app saw a 70% increase in its daily usage during the Covid-19 pandemic, as many users started reverting to Skype in order to contact people as it has a good user interface.
As of now, there are 40 million daily users who use the application.
Skype can be used to call other landline numbers as well. A Skype to Skype call is free but Skype calling to a landline number is a paid service.
It is also used in Xbox and PlayStation for communication purposes while games are being played.
Skype cannot be used for emergency calling but it can be used to send SMS to people.
3.FaceTime
FaceTime is a product which is developed by Apple. It is a video calling application which supports Apple devices which have iOS.
It works on Apple mobiles and Mac computers which have cameras. It is an app used in order to establish contact with other individuals who also have iOS and OsX devices. But there are users who have found a method to run facetime app for windows.
It's very easy to use and can easily be done by just dialing someone's phone number, using their email address, or Apple ID.
There are various ways that you can use the app, either opting to use both video and audio while you converse with another person or only audio.
You can even record FaceTime video calls. The audio does not get recorded as the video is what Apple users think is the important part.
There are group FaceTime calls that can be made as well when many people want to have a conversation.
When a person in the group starts speaking, their video window becomes bigger, prioritizing them in order to let the other individuals in the group know who is speaking.
If you want to have a little bit of fun while you're talking to someone, you can even use the effects which Apple has provided. Animoji and Memoji are very popular and many people use them while they are on a video call.
Live photos can also be taken during a Facetime video call by users as well.
4.Cisco Webex Meetings
Cisco WebEx Meetings was founded in 1995 by Subrah Iyar and Minzhu. It was acquired by Cisco for 3.2 billion dollars in 2007.
The app lets you host online videos with HD quality along with screen sharing and other features.
It has partnered and collaborated with CNN and Ellen.
The application can be used on desktops or phones which have Android or iOS operating systems.
It even has a feature where various files can be shared after the host sets the file-sharing permissions and assigns it to someone on the call.
Whiteboarding is another feature that is present in WebEx where members involved in a call can get across their thoughts and ideas on a virtual whiteboard.
5.Google Duo
This is a mobile app that was made for video chatting. It is compatible with both iOS and Android operating systems and can also be used on Google's Chrome browser by laptops and computers.
Google Duo calls are in 720p HD video quality.
It has a basic user interface that works well even with low connectivity that provides end-to-end encryption.
It is free and allows you to make calls without needing a number and only with an email ID.
The maximum number of members that can be on a video call is 8.
Conclusion
These are some of the best, popular video calling apps that many of us use in order to establish a strong sense of communication with people all over the world anywhere or at any time easily without much of a hassle.