Can you recall a conversation you had and when something specific came up you thought to yourself "I wish I knew how to do that" or you failed at someone's eyes and thought "If only I knew how to…".
Well, we are here to make you a better person. Check out these 10 free apps that will boost your skills and teach you new ones.
Table of Contents
1. Yousician – Learn Guitar, Piano, Bass & Ukulele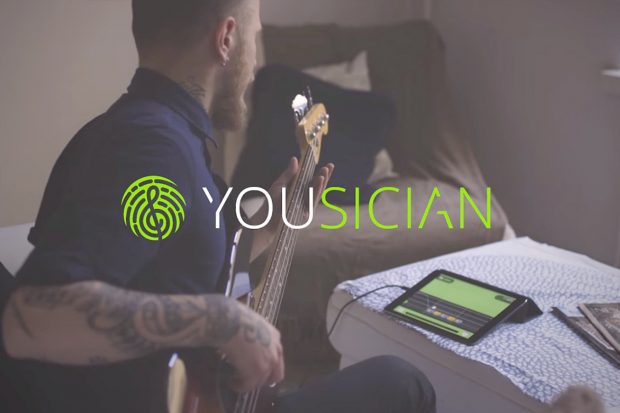 Whether you want to learn how to play Sweet Child O' Mine on guitar or Beethoven's Ninth Symphony on the piano, we have you covered.
Yousician is a great and useful app both for beginners and advanced players featuring a unique way of teaching.
The notes are presented to you visually and in real-time, your device's microphone will pick up the sounds coming from your instrument and capture your timing and accuracy.
The makers also provide a premium paid option, in which you have access to more features and songs.
2. Learn To Draw
With over 10 million downloads on the Play Store, Learn To Draw has already helped countless people learn how to express their imagination on paper.
Not only doodling but also teaching you how to sketch life-like portraits it is a great app to have on your phone or tablet.
3. SoloLearn: Learn to Code for Free
With technology rising more and more as each day goes by, it is easy to say that the available job openings for programmers are also growing at a rapid state. Learning to code can help you land you're a good paying job, Even if you pick it up only as a hobby you will not lose as programming is an excellent way to learn how to cope with real everyday life problems.
Having an associate's degree in programming I can assure you that this app is really good, especially for total beginners.
4. Babbel – Learn Languages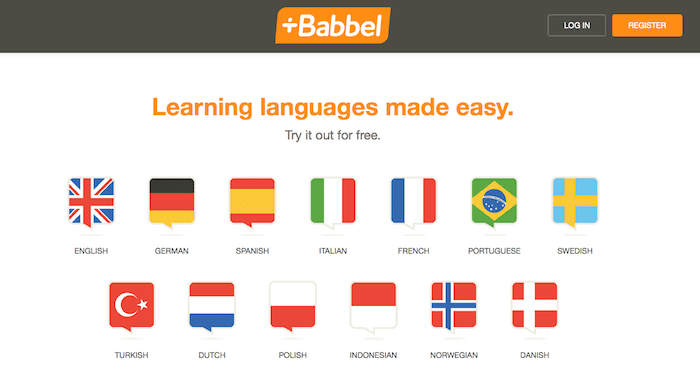 Modern times and the internet have made meeting new people a pleasurable habit. Due to globalization many of our new acquaintances will probably speak a different language from ours.
But there is no reason that should stop us from making new relationships and bonds.
Nowadays, with apps like Babbel, it is easy and fun for everyone process learn how to speak a new language at your own pace.
Babbel also supports premium paid options.
5. Headspace: Guided Meditation & Mindfulness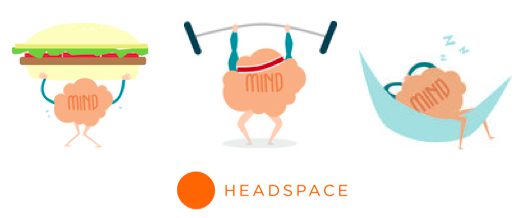 Living and working at times like these can be stressful and bad for our health. To put it another way, utterly devastating. Headspace can teach you how to relax and free your mind of any worrisome thoughts through guided audio instructions.
The best part is that it doesn't take up much time from your schedule, but only ten to twenty minutes.
6. Yummly Recipes & Shopping List
Are you sick of the same old take-out Chinese restaurant in the corner? Now with Yummly, you can search the web for millions of recipes and choose whatever you think may be tasty.
With easy-to-follow instructions and the ability to save your favorite dishes, cooking can be made a pleasant and joyful experience.
7. Freeletics Bodyweight
Whoever said you needed special equipment in order to sculpt your body obviously didn't know about Freeletics. Whether you want to lose weight, build muscle or just simply get in better shape Freeletics has a wide range of workouts to choose from.
Most available workouts consist purely of bodyweight exercises making it so, you won't need much free space or any machinery in order to have a quick fitness session.
Freeletics also supports a personal coach paid option.
8. St John Ambulance First Aid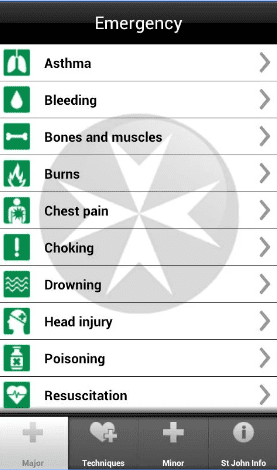 Knowing how to cope with a bad situation is an important skill all of us should know by heart. But if you are not into reading the whole first aid manual, then this app is for you.
Ranging from what to do when someone is choking to how to treat a bad poisoning this app is a must for everyone as it can prevent a terrible outcome.
9. IMDb Movies & TV
My friends always ask me how I know pretty much everything when it comes to movies and series. The answer is simple. IMDb, or Internet Movie Database, is a well-known website that has been ported to Android and makes it easy as pie to keep track of the entertainment world.
The Internet has so much to offer when it comes to video streaming but movies will always be on the top and knowing how to pick the best is a great skill for someone to have.
10. My Finances
Knowing when to spend and how much to spend can be a difficult action. But when you know exactly what you've spent and the amount of money available being wasteful starts to fade out of your life.
My Finances is a great expense-managing app that aims to help you track your income, payments, and any other economic transactions so that you can always be on top of the game when it comes to your money.
Thanks for reading. Did you find the article interesting, have something to add or say? Then feel free to comment down below and let anyone know what you think!
---
Author Bio: I have studied computer technologies and also started my journey as a freelance writer in June 2017. I was always keen of writing, and I want to help other people through my articles. Proud Owner of mindandkeyboard.wordpress.com