The innovation in the market of mobile app development in Dallas is at a quicker pace due to the technological advancements. Android is by far the most popular mobile operating system in the world. It has a market share of 72.48% as of December 2020 and the revenue from android apps is estimated to be a staggering $31.9 billion.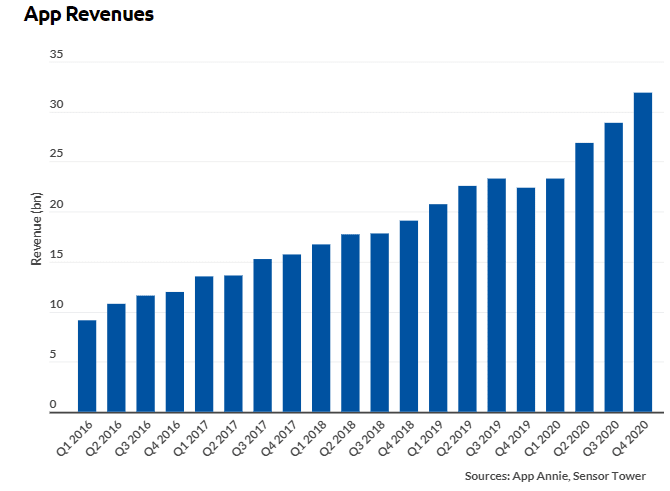 Organizations are developing apps for their businesses every year, trying to cement a top spot in the vast market. With the shift of a decade, the most sought after question remains to be answered! What are the android app development trends to look out for in 2021? Let's jump straight in and try to find out :
1. Building apps for foldable phones
With the launch of first-gen foldable phones by Samsung in 2018, the gadget world braced itself for more foldable phones. And reacting to the positive response, Google has officially announced the support for foldable Android phones.
Bigger players like Samsung, Huawei, and Razor are planning to roll out next-gen foldable phones in 2021. And you need to make room for it in your mobile app development strategy. Foldable smartphones provide a larger screen that developers can utilize to deliver a richer and more immersive experience.
2. Machine Learning & Artificial Intelligence
AI has gone from a buzzword to a real-world use case in 2021. According to a survey from Accenture, AI can enhance productivity by up to 40%. FaceApp, an application that stirred up app marketplaces, rose to popularity overnight on the back of its brilliant AI implementations.
App developers in Dallas, and around the world, should consider using AI to enhance user experience. It is the lifeblood of various app features like natural language processing (NLP) and image recognition. ML is also doing wonders in the field of mobile app development by providing valuable data processing capabilities and real-time analytics.
3. Chatbots
Chatbots were quite popular in 2020 and are going to remain trendy in 2021, as well. A survey shows 50% of B2B customers prefer self-service tools rather than interacting with a human representative.
In 2021, chatbot integration is no longer going to be about canned messages and telling customers about their position in the queue. Experts from Lauren Foye predicted that banks could automate up to 90% of their customer interaction using chatbots, by the end of 2022. As such mobile app development companies in Dallas also need to take advantage of the rising trend of chatbot utilization in app development.
4. Wearable app integration
The market for wearable technology is vast. In terms of numbers, there were a total of 453 million wearable devices in 2017, which is expected to reach a whopping 929 million by the end of 2021. However, until 2020, wearables were merely an extension of smartphones. But, this is about to change!
At WorldWide Developers Conference in 2019, Apple announced that Apple Watch apps will no longer need a companion iOS app and will have a dedicated App Store. This means app developers should get ready to grab an upcoming new market segment for wearables by offering a seamless digital experience.
Following Apple's footsteps, Google has announced its upcoming wearable "Wear OS" by Google Smartwatch. Although, it would need a mobile companion app for the time being. But with Apple raising the bar, Google is expected to come up with innovative ideas to compete for the new wearable app market.
5. IoT
Smartphones have become an integral part of our daily lives. Whether it be universal remote apps, smart refrigerators, intelligent home security systems, or even your washing machine, IoT is gradually becoming a big part of our lives. With the increase in demand for IoT gadgets, demand for IoT enabled apps will increase, as well.
Moreover, Google is all set to acquire Nest – a home security equipment manufacturing company. It is an absolute indication that the company is nurturing the use of IoT, thus creating room for more IoT apps in the near future.
6. 5G technology
5G devices are getting increasingly common and are highly likely to become a norm by the end of 2021. App development companies will benefit from the speed and proficiency of 5G. The faster speeds of 5G make it a desirable feature for smartphone users and allow app developers to deliver richer applications utilizing the high-speed internet.
With the help of high radio frequency, 5G is able to provide speeds up to 100GBPS and latency under 10ms. This will open doors for snappier use cases in mobile app development with applications built for IoT, autonomous cars, cloud computing, etc.
7. Mobile Ecommerce
The market share of mobile eCommerce is expected to be 73% of the global eCommerce market by 2021. First the gradual rise, and now the utter dominance of m-commerce is something no mobile app developer can ignore.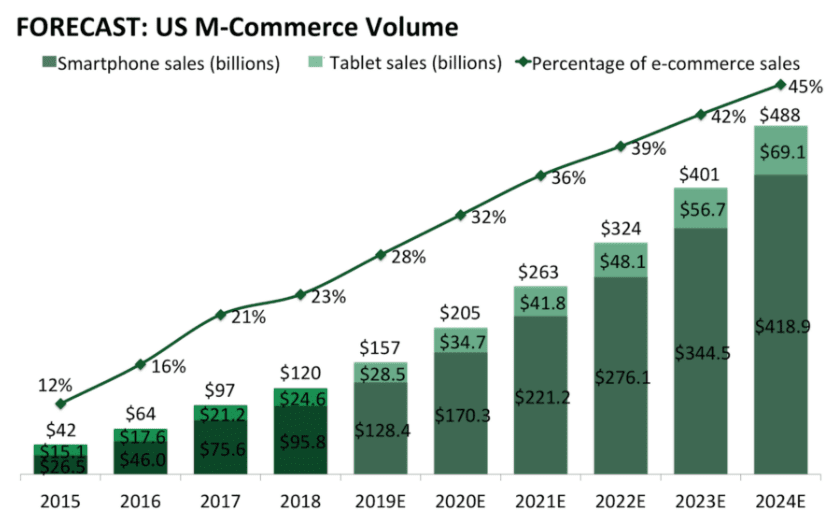 The pandemic further fuelled the growth of mobile commerce since now we have more people ordering goods using their mobile devices rather than stepping outside. The addition of features such as voice recognition, simpler payments, personalisation, etc. has already captivated the interest of users. Mobile app developers in Dallas are now scrambling to get more eyeballs on their m-commerce apps with innovative features.
8. App Security
Cybercrime has become a menace and is affecting everyone from an average netizen to the Silicon Valley giants. As of 2018, there were more than 3.2 million malicious apps in the market. And to add to the woes, less than 50% of users have any type of protection for their smartphones.
With more and more enterprises creating mobile applications for day to day operations, application security has become a concern for developers. No wonder enterprise-grade security solutions for apps and app marketplaces are going to be one of the crucial development trends in 2021.
9. Beacons Technology
2021 could be the breakthrough year for beacons technology in offering a personalized experience to its customers. Businesses are flourishing using beacon-based notifications to connect with their customers in a highly contextual manner.
The technology can be used for beacon-enabled airports, mobile payments, automated personal beacons, and much more. The hospitality and tourism industry also has a lot of potential to leverage the beacon technology for making virtual tours more personalized, smooth, and secure. All of which can ultimately set a new trend for mobile app development in 2021.
10. On-demand apps
Uber was one of the initial apps that offered on-demand services. Over the course of time, Uber rose to popularity due to its refined UI for providing a better User Experience than other popular apps.
Since then, the market is flooded with all sorts of on-demand apps starting from food delivery services, healthcare, beauty, travel, etc. The need for on-demand services is going to increase even further in 2021. According to a study, the on-demand apps industry will generate a revenue of $335 billion by the end of 2025. As of 2021, on-demand services are expected to dig deeper into additional business verticals and become one of the key mobile app development trends of 2021.
Conclusion
App marketplaces are already packed with a zillion mobile apps. Thus, to stand out in this highly competitive environment, business leaders need to understand the ongoing market trends to pounce on new opportunities. This article has listed down the top ten trends to watch out for 2021 based on statistical data and the latest technological advancements. Which trend do you think is going to dominate in 2021? Let us know in the comments section below.