Amazon has become one of the biggest players in the eCommerce industry, and it's no surprise that most businesses are flocking toward creating their own Amazon stores. But here is the catch! There are over 2.5 million active sellers on Amazon, which emphasize the need to set up and maintain an eCommerce store that not only stands out but also drives sales to your business and helps it grow.
With the right setup and maintenance, a well-optimized amazon store can help increase your brand awareness and reach new customers.
However, setting up and maintaining an Amazon store can be challenging, especially if you are new to the platform. This blog post will guide you with best practices to create a successful Amazon Inventory Management and tips for effectively managing the same. Read on to learn more.
Best Practices to Create a Successful Amazon Store
Creating a successful amazon store requires more than just listing your products on the platform. With so many other businesses vying for online attention, it's important to make your store stand out and attract potential customers. Here are some best practices to create your amazon store:
Start With Collecting All The Information
The first obvious step in creating an Amazon brand store is gathering all the necessary information. However, you'll need to be wary of what you decide to provide to your audience. So start by determining which products you want to feature in your store, including any seasonal or top-selling items or new collections you'd wish to promote. You can also create a comprehensive list of ASINs (Amazon Standard Identification Numbers) for these items, including important attributes such as product titles/descriptions and collection names. This will help you organize them better.
Next, identify which digital assets are available in your store for use. These may include anything from lifestyle and beauty photography to branded graphics, marketing copy, and product videos. Herein, ensure that any assets you use adhere to any licensing guidelines. The best is to always use assets that you own the rights to so that they can remain online for as long as you need them.
Manage Your Content and Products
The next step is organizing your content and products in a way that makes sense to your customers. Start thinking about how your customers would want to navigate through your store and how they would wish for them to be organized. Is there a typical buying journey that your consumers follow while browsing through your website? Use these insights as a guide to generate better output.
Use the attributes you included in your ASIN list to sort your products into categories. For example, if you sell men's clothing, you can categorize your products by shirts, bottoms, and jackets and then further break down bottoms into shorts, trousers, and jeans. This will make it easier for the customers to find what they are looking for and improve their online shopping experience.
Design and Layout
As a seller, you'd want to create a store that looks and functions well at every front, for which you should first consider the layout and design of your online store. When using Amazon store builder, it's important to understand that each module comes with its own limitations and capabilities. Herein, you can choose a pre-set template or start from scratch with a blank slate. The preset templates include three options that you can choose and customize as per your choice:
Product Grid: Ideal for businesses looking for a clear and organized way of displaying a wide selection of products, prices, and short descriptions. It is convenient and visually appealing for customers to quickly find and compare products.
The Marquee: Allows you to highlight a portion of your product by offering space for including images, descriptive text, and customer quotes.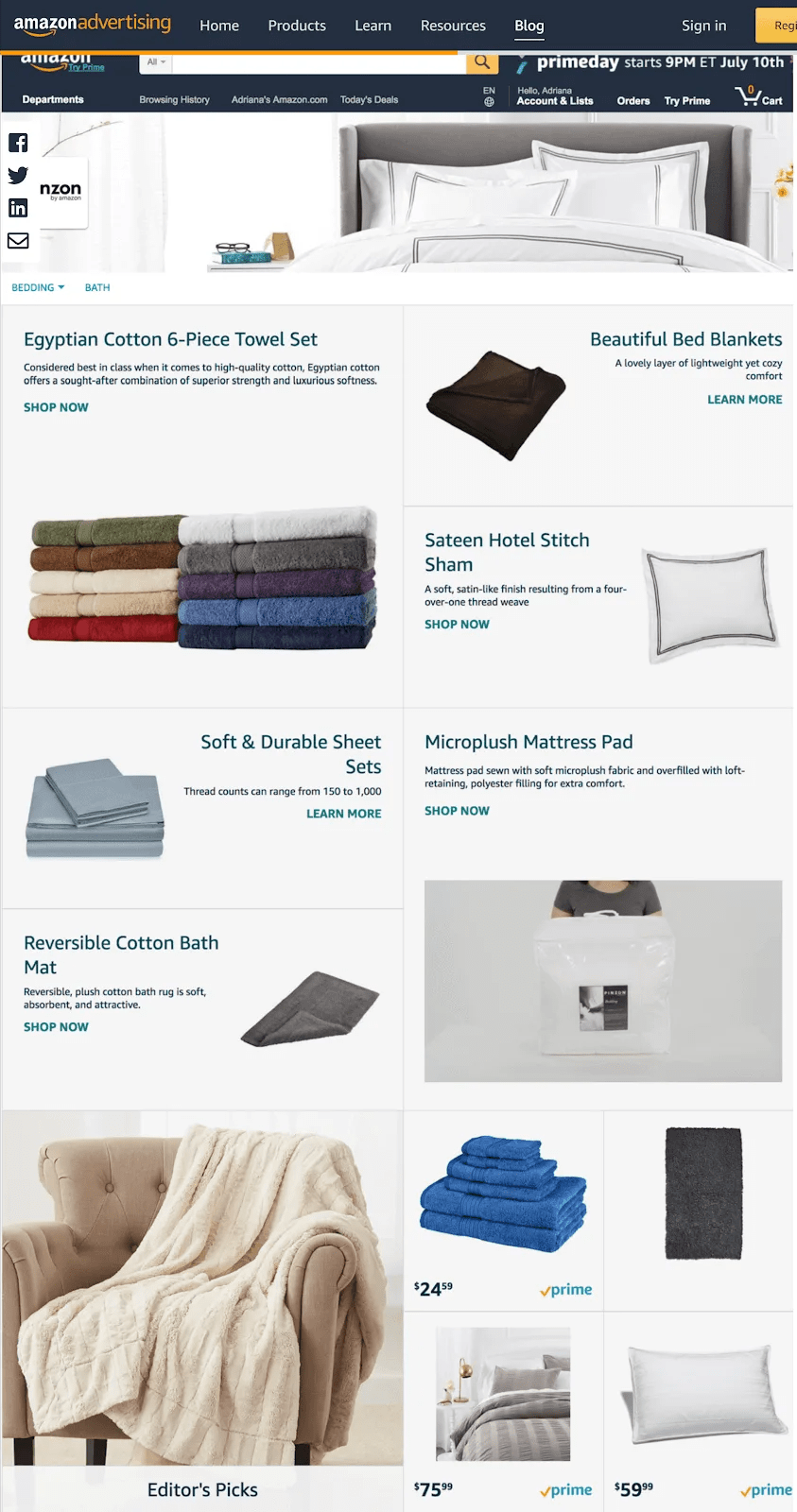 The Showcase: The best option for storefronts that prioritize visual content over text. It offers a clean and streamlined layout offering ample space for product images and details.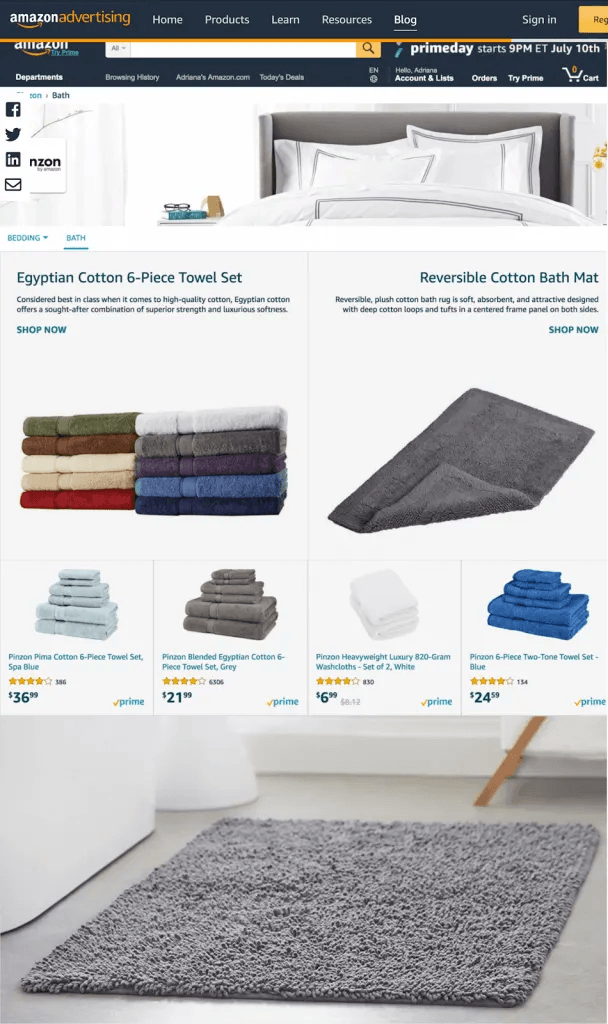 Meanwhile, it's also important to note that Amazon's brand stores are built on a responsive grid system. This means that your content will appear the same on both desktop and mobile devices. However, you can use different graphics for the mobile layout if needed. Amazon's store builder also allows you to switch between formats to view how the graphics will appear in each. By investing time to develop a thoughtful and effective layout and design, you can create an Amazon store that attracts and engages the audience.
Takeaways:
Here are some extra tips for Amazon store Setup:
Identify and target your customer's pain points.
Tell a compelling brand story through your storefront.
Use brand analytics to measure your Amazon store's performance.
Include top-quality images.
Use the Amazon Q&A section to demonstrate your commitment toward your brand and customers.
Tips for Effectively Managing Your Amazon Store
Just creating an Amazon store is not enough for sellers looking to increase their sales and profitability on Amazon. The next important thing down the line is effectively managing your store to ensure that your products are visible to potential customers.
Here are some tips to help you with effective Amazon store management:
Amazon advertising is a powerful tool to increase visibility and sales. Amazon offers various advertising options for sellers, including 'Sponsored Products', 'Sponsored Brands', and 'Sponsored Displays'. However, for effective advertising, make sure to understand your target audience, select the right keywords and create compelling ad copies and images.
Example: Suppose you're selling a yoga mat on Amazon. Herein, you can create a sponsored product ad for your yoga mat and target customers searching for "yoga mat" or related keywords. Using the right keyword in your ad copy will help your product appear at the top of the search result page. This will ultimately help increase the visibility of your product, driving more traffic to your listings.
It's important to keep track of your inventory levels to ensure you never run out of stocks or overstock items. Amazon provides you with tools and reports to help monitor your inventory levels and forecast future demands. Herein Amazon 'Inventory Health Report' can be a valuable tool that provides insights into your inventory performance by tracking your inventory sales and customer demand.
Amazon Listing Optimization
Optimizing your product listings is essential for improving your product's visibility and increasing sales. This includes writing compelling product titles & descriptions and adding relevant keywords. Additionally, optimizing your product images and using high-quality visuals showcasing your product's special features can help attract and engage potential buyers.
It is important to keep an eye on your competitors to stay ahead of the game. Herein, conducting a competitor analysis can help you identify your competitor's strengths and weaknesses. You can also analyze their marketing & advertising strategies and pricing structure to help improve your own. Understanding your competitors can help you identify areas where you can improve your own Amazon store to stand out in the crowd.
Tip:
You can use Amazon's tools like Jungle Scout or Helium 10 to research your competitors and their products.
Conclusion:
Setting up and maintaining an Amazon store can be a challenging task, but with the right strategies, you can turn it into a successful venture. However, remember that building a successful Amazon store is an ongoing princess that requires constant effort and attention. Hence, make sure to keep track of your store's performance metrics and regularly analyze and optimize your strategies. Herein, Amazon management services can help you stay updated with the latest trends for Amazon stores and maintenance to ensure that your business stays competitive and successful.
---
Author Bio: Jessica Campbell is an eCommerce Consultant and a Professional Content Strategist at Data4Amazon, a leading organization providing end-to-end Amazon consulting and marketplace management services. For over 7+ years, she has been writing about best practices, tips, and ways to enhance brand visibility and boost sales on the Amazon marketplace. So far, she has written several articles on Amazon listing optimization, Amazon SEO & marketing, Amazon store setup, Amazon product data entry and more. She holds 12+ years of copywriting experience and has helped thousands of businesses and Amazon sellers build their presence in the marketplace, reach new customers, and register better sales & conversions through the power of a well-built copy.