Covid-19 has changed how people spend time with family and friends. COVID-19 has changed the way people get together and meet. People could also order food online and have it delivered to their homes. The COVID-19 pandemic caused many industries to face growing challenges.
This idea is also true for food delivery apps in the USA. They have seen rapid growth since 2020. These top food delivery apps experienced a 53% increase in usage in 2020 over 2019. The food delivery apps currently make $45 billion and are expected to grow to over $60 billion by 2022. It is, therefore, a good idea to plan to create a food delivery app to increase your bank account's wealth by making millions of dollars.
Check out these Top Food Delivery Apps in the USA
1. GrubHub
GrubHub, a well-known food delivery app for the USA, is one of the most popular. This app is also known for delivering food to more than 1000 cities across the USA. The user interface is intuitive, which is why it is so popular. This application can be customized to include more than 30 unique features.
To be clear, the application can provide the best food options for you. The GrubHub food delivery app can track your location. With just one tap, you can track the exact location of your delivery van.
2. UberEats
Uber Eats is another well-known food delivery service. Uber Eats allows users to find their city's closest restaurants and cafes. Uber Eats delivers food to all major cities in the US. It is slowly expanding its reach into rural areas. UberEats Food Delivery app has a unique feature that displays the expected delivery team once an order is placed. A 10% commission would be a drawback.
3. Postmates
Postmates was originally introduced to provide a logistics and delivery platform. The business model of this application is similar to that of its competitors. The USP of this app is its fastest delivery. Postmates American Food Delivery App company. This food delivery app is available in more than 4000 cities across the USA. On Google Play, Postmates has more than 10 million users, whereas, on Apple iOS, it has 5 million.
4. DoorDash
The goal of DoorDash, a well-known food delivery app in the US, is to link cafes and restaurants with food delivery. The company was launched in 2013 and has a market capitalization of more than 16 billion USD. DoorDash also offers service in more than 800 cities throughout the United States. It follows all rules regarding safe and contactless food delivery.
5. Take out 24
Deliver food online every day of the week, Eat 24 is as its name implies. The food delivery app collaborated with many cafes and restaurants open 24 hours. The Coupon Administration System processes the best offers for customers. Customers can also customize their food options to suit their preferences.
6. GoPuff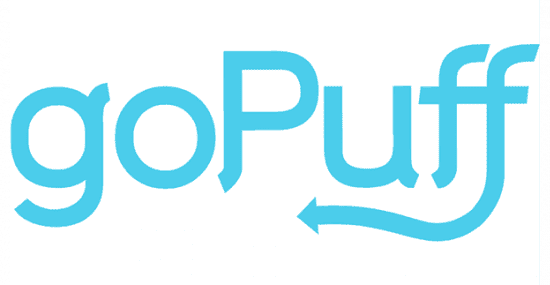 GoPuff is more than just a basic food delivery service. Customers can order any type of food, including restaurant-made food and chips. The best thing about this app is that it only costs $2. Users can create a list of their favourite foods to order later.
7. Muttony
Munchery, a well-known food delivery app, delivers meals and other food. This application lets users pre-order fresh food. Munchery, an app free of commissions and functions, requires a $9.95 monthly subscription.
Benefits of food delivery app
A food delivery app is known for its many benefits, including:
The SaaS-Based Food Delivery Application is easy to use and can be used without any misunderstandings or frustration. Customers can now order food right from their own homes. Customers can also order food from their homes using laptops or mobile phones.
The ability to order food online via food delivery apps in the USA is a great way for brands to attract new customers. These apps can increase brand visibility and sales among returning and new customers.
Profitable business opportunities
Customers want to be able to order food from their homes due to weather conditions or sickness. A food delivery app is a great tool.
A food delivery app can help a restaurant reach multiple customers. You only need a well-maintained delivery app.
A food delivery app lets you track customers and see the most frequently ordered items. A food delivery app provides better customer insight.
Final Conclusion
This article was about the top food delivery apps in the USA. If we missed anything, let us know. If you have any questions, our team of experts will contact you immediately.