With Google and other search engines doing their best to establish a faster and more secure world wide web, you need to keep up-to-date on the best search engine optimization (SEO) practices for your website to maintain its competitive edge.
The flexibility and user-friendly dynamics of WordPress make it one of the most popular content management systems (CMS) on the web. Properly managed, it can help your business stay on top of the competition. However, if your WordPress site isn't doing very well in the rankings, you may need to rethink your WordPress SEO or hire experts like localseosearch.com to help you manage your online marketing strategies. Here are a few strategies to help you raise your site ranking.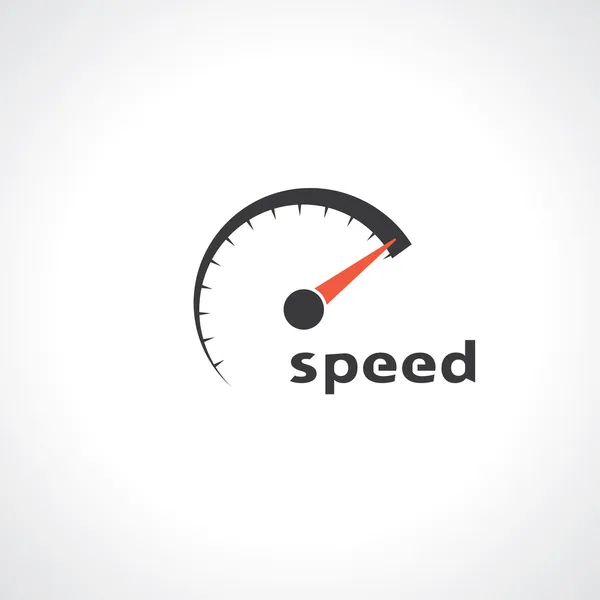 Credit: Vilisov
1. Optimize your WordPress Site
Take into account the various aspects of your site:
Consider a website overhaul and replacing your current structure with SEO-friendly themes. WordPress provides a collection of themes that will set your site up with a strong foundation. Advantages: clean code and…
Slow-loading websites can drive visitors away. Test the speed of your website with the various online tools Not only is site speed a ranking factor, but it's also extremely important for user experience. As you can clearly see on the graph below, as page load times increase, page abandonment increases.
This includes images, graphics, and videos. Posting media is not enough. Improve your chances of getting higher rankings by naming your posts by adding a:
Title
Short caption
Alt text
Description
2. Make your site indexable
Set SEO-friendly permalinks
A permalink is a permanent URL (i.e. the unique address of a web page), used to direct the search bar to a specific page. Permalinks are also attached to text or images to bring visitors to other websites to a relevant page. In WordPress, permalinks are autogenerated when you create a page and are completely customizable.
Do not settle with the default permalink. Change the link to something that's more memorable and can easily be indexed by search engines. Compare the following:
https://sitename.com/?p=1234 (WordPress default)
https://sitename.com/wordpress-site-ranking
The second one is a more SEO-friendly approach and can help get you better rankings on Google.
Generating a sitemap makes it easier for search engine web crawlers to scan your web pages and index the site. Use one of the many sitemap generators so you can create one that is fully optimized.
Credit: Tumisu
3. Switch your site to HTTPS
The major selling point of the world wide web is the accessibility of all kinds of information. Unfortunately, this has also made it more difficult to keep private information private and that much more challenging for security.
Switch your HTTP site to HTTPS as a safeguard for your customers. This is especially crucial if the clients visiting your website are required (or given the option) to input sensitive information like contact details or credit card information. Securing your site with HTTPS, together with SSL (Secure Sockets Layer), allows you to keep a tight lid on your website security and protect the privacy of your visitors while getting brownie points from Google since this is now one of the key ranking signals on their search engine.
4. Research keywords and use them effectively
Place keywords in title and header tags
While placing your keywords throughout your content, it's not enough to just place them willy-nilly. Use your keywords at the beginning (or as close to it as possible) of your title and include them in other strategic locations such as your title tag and headers.
Keyword stuffing (and other black hat practices) are now frowned upon and can get a website penalized. To protect your website from the negative repercussions of overusing a single keyword, use a variety of similar words and/or phrases related to the topic of your post.
Keywords should be as naturally-sounding as possible
Keywords, specifically those with geo-location and other highly specific terms, can make for awkward sentences when forced into the content. Integrate them into your content properly so they sound as naturally as possible. A diverse set of secondary or semantically-related keywords helps.
5. Focus on quality content
With the right content, you can answer your customers' questions, engage clients, build relationships, and establish you as an expert and authority in your field. Consider capitalizing on the following factors to make the most out of your content:
Long story short: don't plagiarize. It is equally frowned upon by Google as it is by traditional publishers. It does not mean that you can't write about the same topic or the same ideas—you can—as long as you use your own words. If you do include someone else's words verbatim, remember to give credit where it's due.
Offer readers valuable information, answer their questions, provide solutions to their problems. You can do this with how-to's, guides, list posts, tutorials, lessons you have learned, tutorials and how-to posts are really helpful because they assist your audience to learn or help resolve a particular problem. If you are able to write content that helps, educates, and informs, your content will be considered to have higher quality.
The purpose of writing content is to disseminate information to as many people as possible. Make it shareable. Find out what the trending topics in your industry are, tell stories (because stories sell), and make your post as interesting as possible so readers will share it with family, friends, and/or followers. Make it easy for them to do so by adding buttons to various social media platforms on your post. You can do this easily with WordPress. Don't forget to share it yourself by posting on your own social media accounts.
Experts have dedicated hours of research to figure out the optimal content length. Though they discovered that high-ranking content averages at approximately 2,000 words, there remains several pieces of content with less-than-average length holding on to the top ranks.
One way to ascertain the ideal length of your post, search for content based on your keyword, and ascertain the average length of high-ranking posts. You can also base it on intent. What is the purpose of the content? If your customers are looking for quick answers to simple questions, you may only need as few as 500 words. However, if the problem you're looking to solve is more complicated, writing something in-depth with at least 2,500 words may be better.
Remember to make your titles catchy. This does not mean "clickbaity", but it should be good enough to catch the attention of your intended readers. Also, add meta tags and place relevant keywords there for optimal use of content space.
Give your business a competitive edge by making sure that your website is giving it an advantage in the online platform instead of killing it. Following these basic tips is a start and be sure to follow up on your strategies to ensure your business continues to benefit from your effort and you get the most out of your digital advertising investment. No matter what services you offer — whether dentistry, catering, counseling, or physiotherapy — website design and SEO in Vancouver (or anywhere in the GTA) can help you make the most out of your online presence.
If you prefer to focus on your company's operations instead, you can take advantage of the services offered by an expert SEO consultant. Choose one whose methods and strategies fit the ideals of your company so they can help you get the best return on your online marketing investment.