Social media is a boon for everyone, from individuals to group of entities, it offers great benefits. As of now, there are a number of social media platforms available and many of them are very popular. To name a few, Instagram, Linkedin, Twitter, Pinterest, YouTube, and more.
These platforms have a user base of billions, allowing users to share content irrespective of their interests to the world in one click.
Apart from lifestyle, considering the business scenario, social media is a game-changer for enterprises of all sizes and scales.
If we take the example of Walmart, they have an approach to doing things in a systematic manner. For instance, if you want to take a shift-off, you need to follow the process of Walmart Call Out Number. You would learn many things from them. Their strategy, working pattern, ideas, and more.
As they operate as a giant dinosaur and Omni-channel retailing, they have changed the spectrum of retailing long ago.
If you are a retailer or have an online website that sells products to consumers, you can learn many things from Walmart's digital marketing strategy.
Walmart's social media marketing is all about Customer engagement and marketing.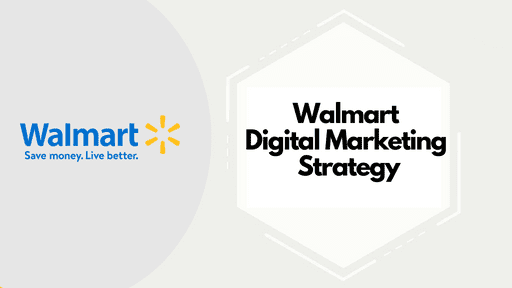 From its inception till as of now, Walmart always put greater consideration on price and customer's lifestyles. This is why they are popular in the US and their all-time, all-day lowest price strategy is less to say Wow!
As they are already giant on offline virtues, they are also popular on social media with their exceptional digital marketing strategy.
Today in this blog we are going to discuss Walmart's Digital Marketing Strategies which undoubtedly will guide small businesses and eCommerce owners something for good to learn.
Facebook
Facebook is the first Walmart's footprint on the landscape of social media realm. To this date, its Facebook page of Walmart has more than 32.8 million followers and more than 34 million likes. If you visit their profile, you will see they are using multimedia content including photos, videos, events, and more.
Recently, the firm has completed the 25 years of work anniversary which they have posted with some courtesy message. If you explore the top latest 100 posts you will find most of them are based on customer glimpse while fewer are promotional. It is because they are brand now and working on delivering happiness in every way possible.
Instagram
Instagram's popularity as a business approach has increased in a couple of years. Many businesses have created their account on Instagram and leveraging its advantages. Over 2 billion people use Instagram and somewhere in the middle of those numbers many of them are Wamart's lovers.
Currently, Walmart's Instagram account has 2.8 million users. Talking about their marketing strategy, you will flaunt to know that they majorly work on influencer marketing phenomenon. With approximately 10,500 stores and clubs in more than 20 countries, Walmart has a huge product catalogue filtered with each individual's religion and taste. In order to cater to those needs and increase revenue non-stop, Walmart hires top influencers that inspire shoppers with their creative minds and content.
Some top names of Walmart Instagram Influencers are:
Erin Christensen
Malyri
Lily
Chloee Huseman
Sandra
LinkedIn
Linked In is another popular social media platform that is distinctive from other channels because Linked In is dedicated to professionals and thereby their audiences and contents are business-centric, educational, and informative.
You won't see any balderdash-kind content such as illogical promotional content or any misleading content that leads to ruthless harmony exploitation.
Linked In is for businesses, those who are serious about business and helping the world with their better thoughts and innovative ideas.
Walmart's Linkedin account has more than 2 million followers. Most of their Linked In posts contain informational content to sustain brand equity and its work culture. Majorly the post illustrates associated stories, supply chain stories, media events, as well as, CSR sustainability-related issues.
YouTube
Walmart has its fourth-biggest footprint on a social media channel called YouTube with over 500K subscribers and hundreds of thousands minutes of watch time. As YouTube offers you incredible video creating experience, Walmart used YouTube mainly for branding and message-telling purposes.
The most videos in the YouTube channel of Walmart are about CSR, sustainability and other aspects of the business including supply chain and customer service.
That's not the end….
Walmart has many social media accounts other than those mentioned above such as Twitter, Pinterest, and TikTok. If you have a curiosity to know how Walmart's digital marketing strategy helps them win over customers, view their respective profile, understand content and their connection between objectives, learn about design and creative aspects of visual representation.
---
About Author
Written by The Next Decor, an online wall lights and metal wall art design company. The Next Decor provides modern and genuine home decor products online to Indian customers.