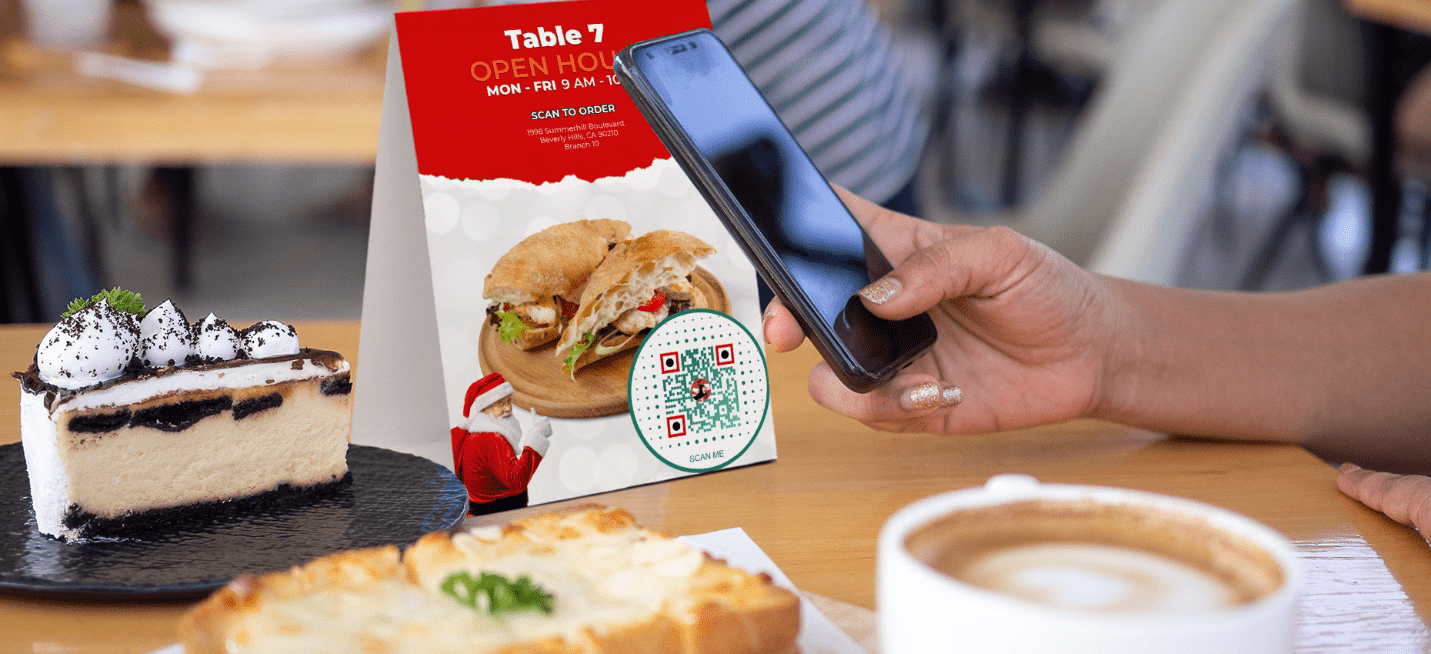 Big holidays like New Year's Eve are a blessing and a curse. It can set off the year with outstanding sales performance, but it can also be a disaster with overwhelmed staff, delayed orders, angry customers, and overall disorganized processes.
Of course, all restaurants want New Year's Eve to result in one of their best sales at the start of the year. To make this big holiday a blessing for your business, make preparations to increase efficiency amid the surge of people.
With tools such as a menu QR code, restaurants can increase automation over everyday operations, such as ordering, inventory, bill payments, and more!
For restaurants that want to want to leverage the benefits of New Year's Eve, here are some preparation tips for your restaurant.
Set an expectation for restaurant staff
While a QR code menu staff workload can reduce significantly with better automation for most of the daunting restaurant processes; however, it's still the employees that do most of the workload, especially when responding to immediate customer concerns.
Before braving through the holiday, set an expectation for all restaurant staff about how hectic it can get. Ahead of time, know that you may require them to work overtime and not see their family during the holiday.
As a reward, restaurants can reward staff with bonuses and extra credits, especially those willing to accomplish tasks beyond work hours.
Grab the opportunity to promote your specials
While a percentage of customers in your restaurant are repeat customers, a significant portion of new customers may want something new for the New Year. The influx of new customers is an excellent opportunity to increase the popularity of your specials!
Weeks ahead of the holiday, here are a few things you can do for a more effective promotion:
Gather customer opinions about your most ordered dishes in restaurants
Update your menu to highlight the bestsellers of your restaurant
Shop for all necessary ingredients and stock up your inventory
Promote your bestsellers on offline and online platforms
When using a physical menu, restaurants either have to reprint the menu or include icons beside the item to indicate the product is your bestseller. Restaurants have to create an updated menu for more effective promotions and efficient transactions.
What's great about using a QR code menu is that restaurants can simply edit the menu through the software — no need to reprint the menu or the QR code. With the real-time updating feature, restaurants can save on printing costs and ensure the menu is always the latest.
Dish out coupons for dine-in and to-go orders
If there's something to encourage people to order, it's coupons and discounts! This New Year's Eve, launching a slew of coupons for both dine-in and to-go orders allows restaurants to take advantage of people willing to treat their family and friends for a holiday.
Creating a valid coupon is just the beginning. You need to align your staff with the voucher and make it available on your website, third-party platforms, and other ordering methods. The validity of these coupons is to consider, too.
For restaurants in Hyde Park Ohio that can successfully launch their coupon campaign for the holiday, they can:
Gain a loyal customer base for the remaining of the year
Get better sales returns on food and drink selections
Incentivize reviews from legitimate customers
Coupons work great to offer discounts on bestsellers and specials and on lesser-known products or even newly-developed dishes! This way, customers know the variety that your restaurant has to offer.
Prepare for immense sales growth this New Year's Eve!
With the right preparation strategies, New Year's Eve can be one of the biggest blessings for your restaurant. It can drive up sales and set the momentum for the remainder of the year.
While these tips are helpful for the holiday rush, slowly increasing automation across all your operations can significantly benefit your restaurant in the long run. Technology like a QR code menu can help you address the holiday rush and even more difficult economic challenges.
Switch to a QR code menu that offers the best features for you!