Did you know that the keywords you choose for your product listing can make or break your success on the Amazon marketplace? With Amazon continuing to be the leading ecommerce platform, it's more important than ever for sellers to optimize their products and listings for visibility.
Keyword research is a critical part of the optimization process. Fortunately, there are a lot of great tools that can help sellers determine which keywords are most relevant to their products.
In this post, we'll look at 10 of the best Amazon keyword research tools you can use to increase the visibility and performance of your products. We'll also go over the features of each Amazon keyword research tool, why you need them, and how using it may help you increase your Amazon sales.
What Are the Advantages of Utilizing an Amazon Keyword Research Tool?
As an Amazon business owner, you may have heard of Amazon keyword research tools but not understood what they are or why they're important. These tools help you research and find the best keywords to use on your Amazon product listings to help in improving your business search ranking on Amazon.
These help businesses identify their products' most popular and relevant keywords. By including these keywords in product descriptions and titles, businesses can make it more likely that their products will appear in search results when potential customers are looking for them. This is important because the better your ranking, the more likely customers will find and purchase your products.
Aside from this, Amazon keyword research tools can also help businesses track their ranking over time, giving them valuable insights into which marketing strategies are working and which ones need to be tweaked or removed.
One of the most crucial aspects of Amazon FBA is keyword research. However, a common Amazon FBA mistake that sellers do is that they fail to research their keywords, resulting in low sales and frustrated customers.
The key to Amazon keyword research is finding highly relevant keywords to your product. As mentioned earlier, there are several tools and techniques that you can use to find these keywords, and it is well worth taking the time to learn how to use them effectively. As a result, you can create your product listings and marketing campaigns to better match your target audience's needs. Finding the right keywords for your product listing makes it easier for customers to find your products and boost your visibility and sales on the world's largest online marketplace.
If you're looking for a keyword tool, here are the top 10 Amazon keyword research tools you need in 2022:
Amazon Keyword Tool
The Amazon Keyword Tool is a great way to find keywords Amazon customers use to search for products. Enter a product category and brand, and the tool will generate a list of relevant keywords based on the data you've entered. You can then use these keywords in your product title and description to help improve your visibility in Amazon's search results.
When you enter a keyword, you can see how many people have searched for that keyword on Amazon in the past month and how many sales they made for products that contain that keyword. It can help identify popular keywords to boost your Amazon listing and generate more traffic to your product.
Google Keyword Planner
Google Keyword Planner is a free keyword research tool that you can use to research organic and paid keywords and generate fresh content ideas. This tool allows you to research keywords and phrases relevant to your business to ensure that your website and blog content are optimized for search engines.
Enter a keyword or phrase into the search box to get a list of related keywords from Google's Keyword Planner. The Keyword Planner is a valuable tool for any website owner or blogger who wants to improve their organic traffic and establish an effective link building campaign.
SEMrush
SEMrush is a powerful and versatile online marketing tool that businesses of all sizes can use to improve their online visibility and provides insights into your competitors' search engine marketing (SEM) strategies. With this information, you can adjust your campaigns to be more effective. It also helps you to track and enhance your campaigns for better outcomes. It also makes it simple to track your progress and improve your campaigns' performance.
Aside from these, SEMrush offers keyword research, competitive analysis, and site auditing tools. Its vast array of features makes it an essential tool for any business that wants to succeed in the competitive world of online marketing.
Ahrefs
Ahrefs is a comprehensive SEO tool that offers a wide range of features to help you improve your website's search engine ranking, including a site explorer, keyword research tool, and competitor analysis.
It provides users with data and insights about their website traffic, backlinks, and keywords. Sellers can use this information to identify and correct any issues that may hinder your site from achieving its full potential.
This is a valuable resource for Amazon SEO specialists and businesses looking to boost their online presence. In addition, Ahrefs offers tools for competitor research, keyword tracking, and site auditing. Users can also sign up for a free trial to test the service before buying a subscription.
KWFinder
KWFinder helps discover long-tail keywords with minimal SEO difficulty that you may use to optimize your search engine ranking. It is useful because it provides accurate search volume data and keywords for each keyword you enter.
For example, enter a seed keyword, and KWFinder will show you hundreds of related keywords grouped by topic. You may also categorize the results by keyword difficulty and suggested word count. This allows you to identify key phrases worth targeting to improve traffic easily. You can also use KWFinder to perform competitor analysis, find profitable niches, and get insights into the best keywords for your website. In addition, they offer a free plan that allows you to test the tool before committing to a paid subscription.
Sellics
Sellics is an all-in-one tool that offers everything you need to manage and grow your business on Amazon, from keyword research and PPC campaigns to product listing optimization and order fulfillment. You can also use Sellics to research new products and understand your competitors.
With Sellics, you'll have all the data and insights you need to make smart, data-driven decisions to help your business thrive. You can also access your account anytime and from any location because it's cloud-based. They also provide a free seven-day trial to give it a try before committing.
Sonar
Sonar allows keyword researchers to track and analyze keyword data about how people search for information online. For example, you may use this tool to determine how frequently a keyword is searched for and how competitive it is.
By measuring the frequency and position of certain keywords, Sonar can provide valuable insights into how people think and search, in which businesses can attract more leads and generate more sales. Sonar also provides insights into how difficult it will be to rank for each keyword and how much traffic you can expect to generate.
Helium 10
Helium 10 is a keyword research tool that simplifies identifying the right keywords for your products. With this, you can access data showing how often people search for certain keywords and how difficult it would be to rank for them.
This will create a list of relevant keywords based on a few basic pieces of information. Because it's always up-to-date with the latest Amazon algorithm changes, you can be confident that you're using the most effective keywords for your listing and boosting traffic and sales. The greatest thing is that Helium 10 offers a free trial period, allowing you to try it out before committing to a premium membership.
MerchantWords
MerchantWords is a great tool for helping you research the best keywords for your Amazon product listings. It's a tool that lets you see how shoppers search for your products. Knowing which keywords are being searched for the most, you can optimize your listing to ensure that your product comes up when people are looking for something similar.
This also provides data on the number of competing sellers for each keyword and estimated traffic levels. You can also use this tool to track your keyword ranking to see how well your listing performs over time.
Aside from this, MerchantWords has a keyword generator tool to help you develop new keywords to target. This can help determine which keywords can be used in your marketing campaigns.
Viral Launch
Viral Launch is a keyword research tool to help identify suitable keywords for Amazon listings. It allows you to do keyword research in three ways: search term, product category, or competitor. It also offers a keyword ranking feature, and users may keep track of their progress over time.
Aside from this, it provides several other features, including product research and listing optimization. Using this tool, you can identify keywords that can help you rank better in search results and generate sales swiftly and effortlessly.
Viral Launch also gives thorough information on keyword difficulty, search volume, and other factors. So you can be confident that you're targeting the relevant keywords for your products this way.
Final Thoughts

When you're selling on Amazon, the more eyes that see your product, the better. For your products to show up in the search results, you need to use the right keywords in your product descriptions and titles.
So, which Amazon keyword research tool is the best for you? It is dependent on your objectives and what you need to do from a tool. First, analyze and select which features are essential to you, then test out a few tools to discover which one best suits your needs.
Lastly, we want to remind Amazon sellers that using keywords effectively is just one piece of the puzzle when optimizing your product listings for success on Amazon. Other factors, such as images, pricing, and customer reviews, are still to consider. Remember, using the wrong keywords or data can lead to an Amazon seller suspension, so be sure to use a reliable and accurate tool.
---
AUTHOR'S BIO: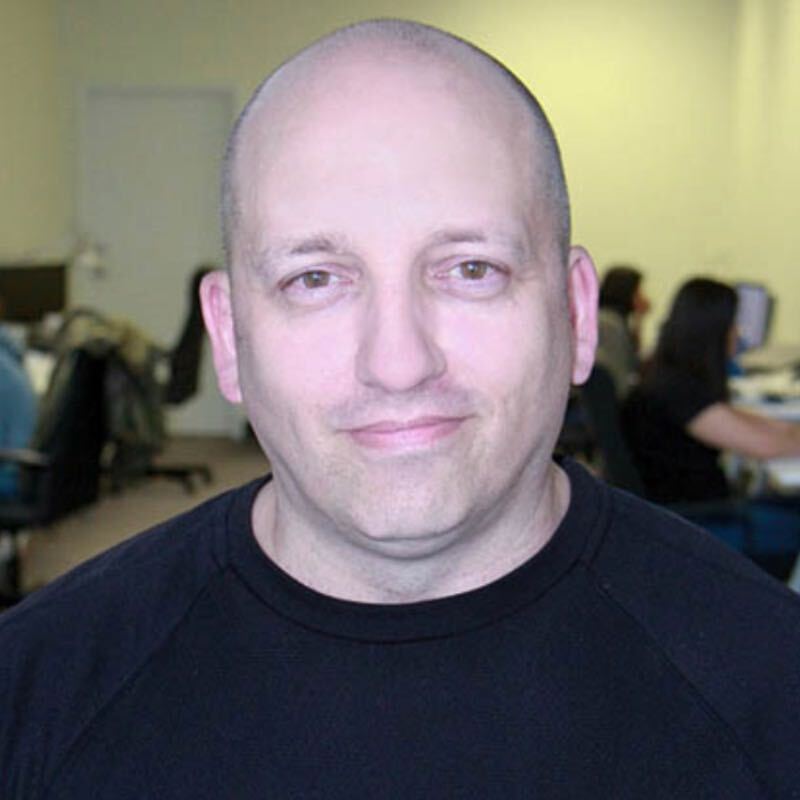 Jayce is the managing director of Seller Interactive, a company designed to help brands grow their business online. As an expert in content marketing, Jayce has worked with top brands such as GoDaddy and Toyota. Whether you need a hand with Amazon listing optimization service and Amazon PPC management, Jayce is the expert that will get you results.