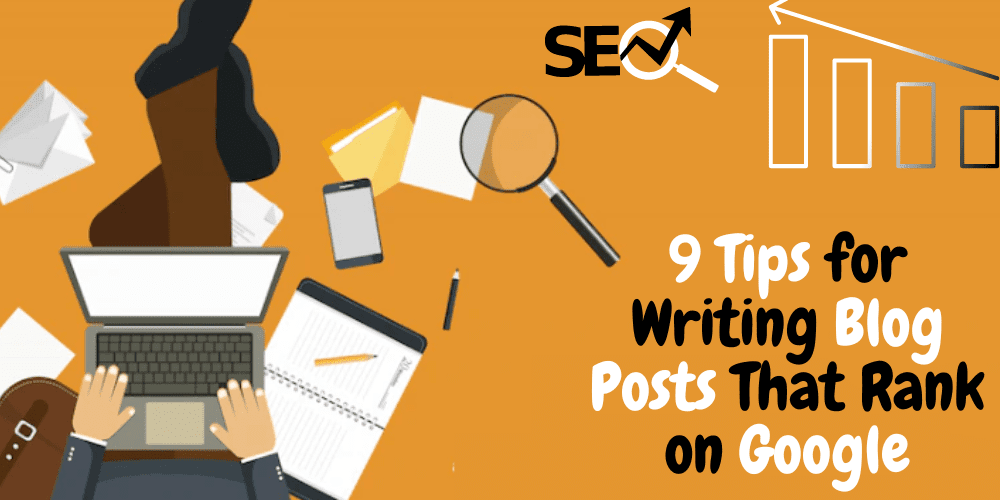 Writing blog posts that are optimised for both users and search engines takes talent. It might be difficult and take a long time. And while consistency and frequency are crucial for boosting blog traffic, it's also important to know how to write an effective blog post rather than just pumping out as many articles as you can.
You should consider the structure of your content and make it engaging if you want to keep your reader reading. A well-written, well-received article will be much more likely to be shared, which will boost your rankings.
It takes more than just artistic ability to write blog posts that rank highly on Google and convert. The visibility and ranking of the content you produce can be significantly increased thanks to a science that is backed by a number of time-tested strategies. We are going to discuss nine blog writing tips that will help you rank on Google.
What is a blog post?
A blog post is a single piece of content that has been published on a blog site that is online. The majority of these contents are written, with or without image support. You and your company can share insights, opinions, and narratives on your website through blog posts about any subject. They could aid in enhancing your company's reputation, sales, and conversions. Most importantly, they can assist you in increasing website traffic.
9 Tips to Write a Blog Post
The ten suggestions we provide below should be helpful if you're wondering how to improve your Google ranking and drive traffic to your blog. While some individuals with natural writing abilities may find success with this, others might require assistance. I also adhere to these "rules" when I create a new blog.
Attractive headline or topic.
A crucial piece of advice is to keep in mind that your topics should give the reader a succinct summary of the subject matter of your post. You must write a compelling headline that gets right to the point.
It's crucially important to choose a proven and pertinent topic for your blog post. You realise the significance of relevance, but how do you come up with blog post topics or ideas that will actually work for you?
If you believe that you should prioritise the blog title before the blog structure, by all means, do what is more practical for your circumstances.
Create the structure.
You can optimise your blog posts for search engines by using a straightforward structure. The next step is to create a written outline of your blog post's structure. Sectioning off a blog post can make it easier to write.
The three main components of the content structure are the introduction, body, and conclusion. Usually, you can begin by sketching out the main ideas in a notebook, followed by the introduction and a brief conclusion.
Do the right keyword research.
Effective keyword research is always crucial. First and foremost, it is crucial to know how to choose the most pertinent keywords and incorporate them into your title and content.
When looking for the best keywords at the right time, tools like the Google Keyword Planner, Semrush, and Ubersuggest are very helpful.
Add subheadings properly.
Headings assist Google in comprehending your content and its connection to your main subject. Your title is in the H1 format. Your supporting sub-headings for your main title are H2, H3, and H4.
You have a much better chance of ranking for the primary keyword when you include pertinent keywords that are connected to the main topic in your subheads.
Optimize the content.
Comprehensive content is one of the important variables that Google takes into account when determining its algorithm. Instead of writing short, quick posts, try to write blog posts that are 2,000–3,000 words long to improve your blog post's search engine optimization. You are prepared with your keywords, outline, and content ideas. You only need to write.
Remember one thing: Your content must be unique. Google always ranks unique content. You can use paraphraser to help make the content unique.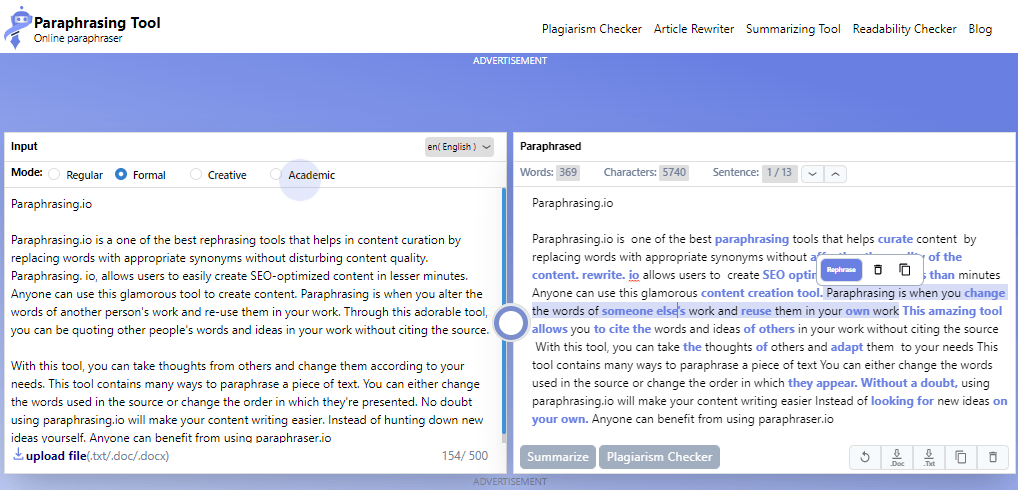 Although paragraphs are used by everyone, not everyone uses them effectively. Before hitting the publish button, avoid using lengthy paragraphs on a page or beginning each new sentence on a new line. Your longer blog post will rank higher thanks to the traffic generated by this blog content strategy.
Add images.
Without images, your SEO blog post isn't complete. The readability and informational value of blog posts are enhanced by the use of graphics, infographics, videos, statistics, and other media elements.
To slow down the speed at which your site loads, make sure your images are small. Additionally, remember to include alt text for your images; this is crucial for SEO. Enter a few words that succinctly describe the image in the ALT text field rather than leaving it blank.
Add internal and external links.
External links to authoritative websites in your niche will increase the credibility of your content in the eyes of your audience. You want to make sure that your readers are aware of the source when you discuss verified facts and statistics.
Internal linking is what Google and your readers will appreciate it. You can benefit from internal linking by having your website's content suggest important and pertinent pages and posts for you to link to.
Optimize the meta description.
The description tag for the blog post contains a summary of under 180 characters. Optimizing the length of your meta description is essential because Google may choose to show it in the results.
Keeps your content up-to-date.
Your blog needs to be updated frequently with fresh material. The number of pages in the Google index will rise as a result. This strengthens your domain and website. It provides users with yet another reason to visit your blog again.
Conclusion
Follow the SEO writing advice listed above to create blog posts that are search engine friendly. Set aside some time to go back and make the necessary changes to any existing blog posts that aren't optimised. Before starting a new post, spend some time doing your keyword research and make sure you are clear on what you want to write about and achieve.
---
About author
Hi, my name is Najaf Ul Rehman, and I am a content writer with a passion for creating engaging and informative content. With over 3 years of experience in the industry, I have had the opportunity to work with a variety of clients across different industries, including sales and marketing, online tools, and calculators. I hold a degree in BS Computer Science and BS Business Management and am skilled in conducting thorough research to produce high-quality content that meets the needs of my clients. In my free time, I always looking for new ways to expand my knowledge and skills as a writer. I am excited to share my writing with you and hope you enjoy reading my work as much as I enjoy creating it.