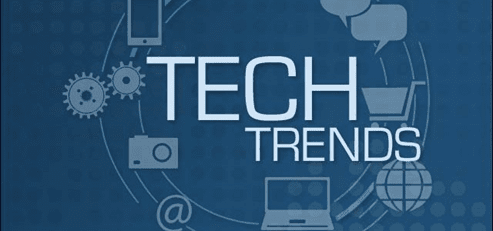 Technology's role in becoming a lifeline for medium and small-sized businesses.
EdTech, FinTech, digital marketing as well as starting and shifting small businesses online has not only enabled small and medium-sized companies to expand their reach, experimenting with product/services, marketing, advertising strategies but also re-ignited the hope along with the scope of scaling up besides creating opportunities for resource pooling and new diversified job roles.
All these methods, planning, developing, and deploying require strategies in place backed by effective research that needs legitimate implementation and execution. This execution at large needs network and IT support integration to power start with technological tools and trends which facilitate the business system and operations.
With ongoing volatility in businesses, professional activities and collaboration opportunities have encouraged many to get familiar with technology and reap the essential benefits crucial for developing their business.
Technology tools and software are beneficial for every business.
Some of the tools that businesses must use to increase their chances of growing and boosting the operational efficiency for serving the customers well.
1. For collaboration purpose:
GOOGLE MEET
An app for video calling presented by Google, if you're aware as well as using Google products and services then this might become a good option.
Google Meet holds up to the meeting of 100 participants supported by G Suite. There are fewer security issues and its infrastructure is capable of providing better video conferencing.
Features:
· Video calls encryption.
· Noise cancellation feature along with live captions for better readability.
· A dial-in for joining the meet offline.
Price:
$10/user per month.
2. For project management purpose:
CLICKUP
It is a cloud-based project management tool suitable for every size of business. Easy to organize goals for customer relationships with data visualization, email, tracking behavior all in one place.
Features:
· Collaboration tools.
· Work task assignments and statuses.
· Document handling.
· Alerts.
· Task Toolbar.
Price:
· Free plan up to 100 users with 100Mb storage, unlimited tasks, two-factor authentication.
· Unlimited plans cost $5/member per month with unlimited storage, dashboards, integrations, goals, portfolios, and more.
· Business plan costs $9/user per month with Google SSO, custom exporting, all dashboard widgets, automation, advanced time tracking, and more.
3. For communication purpose:
SLACK
An app popular amongst startups and small businesses. It allows members to create channels based on projects, departments, and chats with other members. A mostly preferred messaging platform for communication.
Features:
· For better functionality, it can get connected to over 2200 apps.
· Messages and files filtration.
· Supports voice and video calls feature.
Price:
· Free plans but with fewer features.
· Pro plan with standard premium costing ($2.6/month), plus premium costing ($5/month).
4. For document management purpose:
GOOGLE DRIVE
A document sharing and content storage suite, it offers office apps for presentations, spreadsheets, and creating documents. It contains smartphone apps for both Android and IoS.
Features:
· Integration with Google slides, sheets, and Google Docs.
· Mobile Apps.
· AI search.
Price:
· Free plan with limited features.
· Pro plan costing $89/month for 100GB, $479/month for 1TB and $4799/month for 10TB.
5. For whiteboard creation purpose:
MICROSOFT WHITEBOARD
A digital whiteboard solution enabling teams to collaborate from anywhere and brainstorm using a whiteboard just like doing in a physical space.
The content displayed on a whiteboard is safeguarded with the cloud and can be carried further even by logging through a different device.
Features:
· Use of stylus, pen, and keyboard.
· Microsoft's enterprise-grade security.
Price:
· Free plan up to limited functions.
· Get Microsoft office 365 subscription paid plans starting $99/year.
6. For accounting management purpose:
QUICKBOOKS
Accounting software developed by Intuit. It is suitable for small and medium-sized companies offering accounting applications along with cloud-based versions for managing the business accounts, bills, payroll functions.
Features:
· Tracks incomes and expenses.
· Invoices and payment approvals.
· Accepting receipts.
· Producing automatic quarterly tax estimate calculations.
· Developing basic reports.
Pricing:
· EasyStart plan costing $20/month.
· Essentials plan costing $35/month.
· Plus plan costing $50/month.
7. For outsourcing purpose:
FIVERR
You can get your work done through freelancers under 300+ categories, whether it's website management, graphic designs, accounting you can get the required help along with the handling of upfront costs.
Features:
· Payment security and customer support.
· Tracking activity through the dashboard and keeping the team in sync.
8. For digital marketing purpose:
GOOGLE ANALYTICS
It helps with facilitation and vital information through website analytics which helps to track website visitors, setting marketing and conversion goals. The tool helps to make smart data-driven decisions for businesses.
Features:
· A/B test to see what works and what needs improvement.
· Integration with Google Ads.
· In-depth reports and analytics generation.
Price:
· Free plans.
· Paid plans cost $150000/year with advanced insights.
The above-stated tools could contribute well to businesses and help accelerate their growth. But we do business in an ever-evolving landscape where every day new things have to be learned, relearned, dealt with and should be involved in the process.
Here are some of the tech trends of 2021 which bring some hopes and space for innovations and opportunities for businesses to adopt the technology.
1. Artificial Intelligence.
Business owners have been implementing the use of AI and machine learning into their existing processes as well as new ones whether it's about voice assistants, facial recognition features, or personalized customer experiences.
"Artificial Intelligence technology seems to be something to be accepted by large organizations, but sooner smaller enterprises would be implementing it." stated Meredith Schmidt, Executive VP and General Manager of small business and essentials at Salesforce.
"Integration of AI and automation helps businesses in saving time by completing manual tasks as well as making the operation more efficient." added Schmidt.
2. 5G and IoT.
There can be noticed in the projection of data inputs and data processing into data organizations, due to the major adoption of digital technologies in 2020 and increased online activities.
With 5G to roll out this year along with LP-WAN based services, a huge amount of data would be generated and created, IoT will assist in the analysis and protection of data used through internet services across multiple devices further automating processes making information available to different enterprises.
3. Virtual Reality, Augmented Reality, and Extended Reality.
With companies adopting remote working models, AR and VR usage is rising with collaboration and communication needs expanding. AR Cloud, mobility AR, virtual events eye-tracking, and facial recognition to name a few are revolutionizing the use of virtual technologies along with the widening of internet transmission capacity.
Companies including Quytech, Microsoft, IndiaNIC are contributing and encouraging the use of it.
On the other side, the integration of AR, VR, and Mixed Reality (MR) brings out Extended Reality (XR), an umbrella term that helps in enhancing the work dynamics and making better use of reality transforming various industries through supplementing technologies.
4. Edge Computing and Quantum Computing.
Edge helps businesses pass the latency due to cloud computing which leads to problems in data collection further for processing via data centers. Edge computing processes time-sensitive data with the remote location, it's often being meant as mini data centers.
By 2022, the edge computing market is expected to touch $6.7 billion.
Whereas, Quantum Computing processes monitors and analyzes data 1000x faster than regular computers.
Companies like Splunk, AWS, Microsoft are leveraging the benefit through quantum computing.
By 2029, the global quantum computing market is expected to touch above $2.5 billion.
5. Cybersecurity.
Experiencing the post-COVID 19, cybersecurity had taken its spot amongst the trends of 2021 due to remote worker's identity and device protection protocols for strengthening along with maintaining security measures and setting parameters.
Job opportunities in this industry are constantly rising, the global cybersecurity market is expected to rise above $260 billion by 2026.
The Bottom line
Technological developments and trends are dynamic and would keep evolving as per needs. These trends are generating diversified and dynamic opportunities with the adoption of remote workforces and the acceptance of remote technologies.
---
Author Bio: 
A Self Driven Sanguine who is a content creator and does content marketing for a living. She is a book nerd, obsesses over technology and digital marketing. In her spare time, she's a part of various communities and does counseling related to emotional intelligence and its impact on professional development. You can find her at,