Do you have a smartphone that supports OTG? If so, and you didn't buy one till now? Then one can simply say that "you are not properly utilizing your abilities". You will understand the significance of the titled question 'Should I buy an OTG cable' by going through this article.
On-The-Go is nothing but a converter that helps us convert a micro USB slot into a USB slot. Through this, we can set up our smartphone as a host for connecting USB devices. The scope is not only limited to accessing external data storage devices (e.g.: Pendrive) but also it is wider up to the number of USB devices (like a mouse, keyboard, game controllers, DSLR cameras etc…..) that are available in today's market.
In order to understand the importance, we have to move through the applications/uses of OTG. Let's see one by one.
1. For Transferring Files
OTG is so popular for transferring files. That's why it got the first place on our list. As I mentioned before it can be used for transferring files between data storage devices(like Pendrive, Memory Card, Hard Disk, etc.) and the host. Here ends the intervention of a mediator(Computer) for these tasks, i.e. at early times we usually depend on computers if we have to transfer data to our mini devices from other data storage devices. Thus, this powerful ability decreased time consumption.
2. For Printing [Directly from your smartphone]
Nowadays most people have wireless printers. So, definitely, this will not be a big deal for them. But for others like me, OTG will help a lot for the above-mentioned task. If you wish to take a printout of your recent selfie, then connect your phone to your printer using an OTG cable then simply print it and say sorry to your computer 😉
If your Android device lacks an inbuilt application to print, then there are lots of apps available in the Play Store. Choose one and start enjoying it. Scroll down to see some selected Apps.
3. Use OTG For Connecting Mouse & Keyboard
What do we need more? don't you think it is an awesome feature? If one can use a mouse and keyboard for mini devices it will be always fantastic. By the way, the tasks will become a lot easier and faster. We can avail both the benefits of a computer and a mini smart device.
You can use a USB Hub for connecting devices simultaneously.
4. Use OTG For Connecting Game Consoles
High-end games are often tough to play on touch screens. Also, it can harm your touchpad according to your interest i.e. interest in the game is directly proportional to the probability of touchpad damage, Hope you understood 😉
If you buy one OTG cable and you already have a game console too, Then you shouldn't miss the free below-mentioned games.
5. For Controlling DSLR Cameras Remotely
DSLR Cam is one of the most precious things in this century. How will be it, if you can control your DSLR with your smartphone? There are many hidden scops other than visible things that you can do if you connect both devices together. We will discuss the upcoming articles.
6. For Connecting Ethernet [Directly]
Internet via Ethernet is a little bit faster than over wifi or any other wireless connectivity. In order to connect ethernet to your mini device, you have to buy a LAN to USB cable with OTG. So that you can connect the micro USB pin to your phone and then connect LAN to USB then ethernet. Simple! enjoy streaming or browsing fast.
7. For Charging One Phone Using Another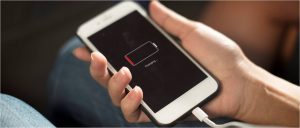 Are you facing problems due to insufficient battery backup on your phone? Do you take more than one Android phone while traveling? & Do you like to reduce luggage? Then this may help you without a power bank. It is simple to connect both your devices with an OTG cable and save one of your phones by giving some energy from the other before it dies because of a low battery.
8. For Connecting Various Useful Accessories
Other than the above-mentioned uses, there are a few more too. Given below
Can be used to connect Fingerprint scanner
Useful for USB lamps and fans
Can be used to connect a mini USB fridge
OTG for connecting USB modems
For screencasting
Conclusion
We have seen some highlighted uses of OTG in this article titled "Should I buy an OTG cable?" and I think you will buy one quickly after reading this if you don't have it yet. But before going to buy, you should check whether your phone supports OTG or not. For that download, an App named USB OTG Checker from the Play Store.