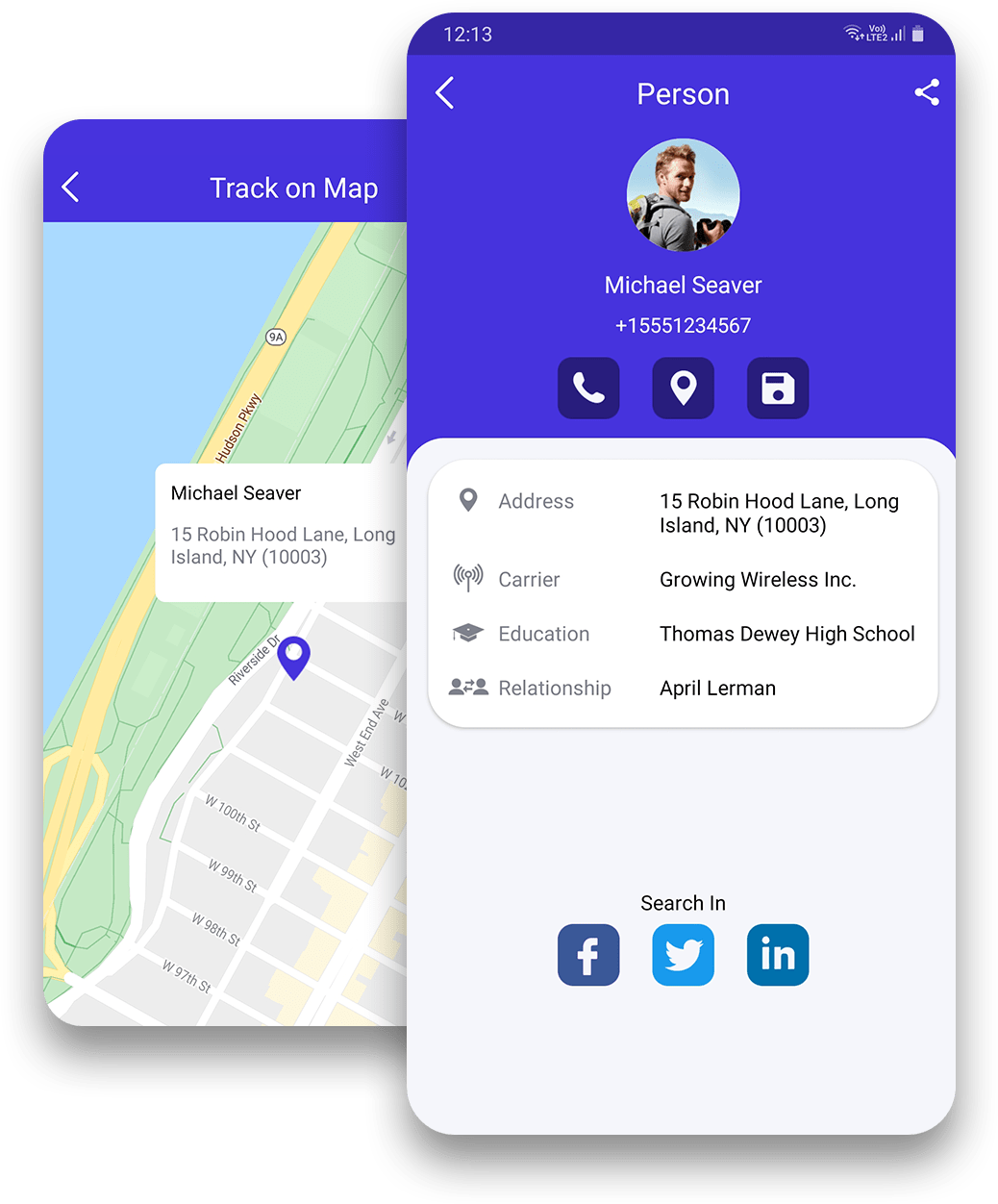 It has happened to all of us, we have received a phone call, but since we did not recognize the number we have not decided to take it.
Sometimes, simply, we see it as a missed call in the registry and perhaps we are left with the doubt of knowing who has called us, especially if we have more than one call from that number.
Although the usual thing is to search for a telephone number knowing at least the name or business name (and some other information), it is also possible to carry out a reverse search using the telephone number in question. Moreover, this may come as a surprise, but it's fairly easy to do, it's legal, and can also be done free.
What is a Reverse Phone Lookup?
Most people know how to look up a phone number but may not realize a number can be looked up the other way, too. Reverse phone lookup is a way to enter a phone number and find the name and location of the person it belongs to, usually over the Internet.
Reverse phone number lookup is just as useful a tool to use for catching an irritating prank call, or if you're a landlord trying to track down your tenant who jumped on rent.
And another useful purpose for a reverse phone number lookup is to find the identity of the person behind a missed call on your phone. Instead of calling the unidentified number, you can use a free reverse phone number lookup to avoid an awkward conversation or to avoid talking to someone who doesn't want to talk too much.
There are many companies that offer the service for free, although the information is sometimes incomplete. Paid services offer more information with each search.
"Although doing a reverse phone number lookup is legal, you should still take caution when it comes to privacy issues and someone's personal contact information."
In this post, we explain how you can do a reverse phone search and why you should be careful when doing it, depending on the website or app you use for it.
Effective Ways to Run a reverse Phone Lookup
#1 Free Search for a Number
Simply do an internet search using the phrase free reverse phone book. The only problem with a free reverse phone number lookup is that it's not always free, but you can easily find a free reverse phone number directory for landlines and avoid paying a fee.
But if the number is a cell phone number, then it may incur a small fee to access information about the person and it can also be more difficult to get information through cell phone numbers as these are still very private. Reverse phone searches for landlines are much easier, but you may not always be able to get all the information you need for free.
#2 A Lookup in the Directory
The next possible step is to access a Reverse Cell Phone Number lookup directory. Because mobile numbers are not listed in the phone book or available through the public domain, this is information that you will have to pay a small fee for.
While, for privacy reasons, the numbers are not listed on the stock exchange, you can access databases that provide basic detailed information about the person who owns that phone number.
If all you are curious about is the caller's general location, you can enter the phone number into Google. The area code and first 3 digits of the number can tell the approximate location of the number; However, that does not mean that the subscriber did not move from the moment their number was assigned.
Reasons to Use a Reverse Phone Lookup
#Identify a missed call
You have a missed call in your call log, and you have no idea who it belongs to. If the caller didn't leave a message, your best option is to use a reverse phone number lookup service.
Using this service, you can find out who was trying to call you and then decide for yourself whether to call back.
#Identify a telemarketer
If the phone rings and it's a telemarketer who doesn't want to talk, ask them to take you off the list of numbers to call. Sometimes, however, that is not enough.
Enter the number that appears on your caller ID into a reverse lookup system to find out which carrier owns the number. Use that information to visit the company website or find a more direct number to call for a supervisor.
Speaking to a person of higher authority can make it easier to stop unwanted calls.
#Identify pranksters
If he gets a prank call underage form, he won't always comply if you ask him to talk to his father. Instead, use the reverse lookup to find the name of the adult to whom the number is registered to.
Call back later and ask that person, letting them know a prank call was made to you from that number. The young man can learn the lesson from him, and even if he doesn't, he probably won't call you back.
#Identify a number without a label
You are cleaning out a drawer, purse, bag, or desk and come across a piece of paper with a phone number but no name. You don't want to throw it away because it can be important.
If you don't remember who the number belongs to, look it up. The information can help you decide whether to register the name as well or toss out the piece of paper.
Summary
Reverse Lookup can be done using different methods. Still, one must be careful while using websites or applications for the same purpose and ensure that they operate under the law and data security regulations.
There might be possibilities that some websites and apps may ask for your personal data and at the moment you must be aware of what you are giving to them in exchange for being able to use the service.