Video marketing and Vlogging are gaining traction and today they are highly preferred as the storytelling medium for people. Even businesses today are leveraging videos for online marketing strategies. Youtubers and Vloggers today are making up to 22 million dollars a year. Video blogging is the most interesting and lucrative field in itself with many opportunities and interests to explore.
Today in one or another way, it has attracted a huge audience and motivated them to try making videos and create your story and generate value. Being an amateur, it could seem like a daunting task to work upon, as to how you would be planning your video and content as well as making sure your viewers should like it and making them crave for more.
But your wait ends here. In this article, you would be reading how Youtube can be beneficial for you whether you wish to establish your personal brand or use it professionally to entice your viewers and your customers.
How did YouTube become popular?
YouTube was successfully launched on December 15, 2005, when it was providing more than 1.5 million video views each day and by January 2006 the number rose to 25 million views. More than 15000 videos were getting uploaded daily. Since early 2006 YouTube began to provide 100 billion videos in a day.
YouTube became immensely popular as it compensates the creators which boost their morale to compete by producing new content. YouTube has been offering rewards as a token of recognition to the creators when they achieve a particular milestone like a Silver Play Button for having one lakh subscribers, a Gold Play Button for having one million subscribers and a Diamond Play Button for having over ten million subscribers.
YouTube is providing a huge and wide variety of content for its viewers and subscribers to keep them exploring more on this platform. Viewers are replying as they can have the benefit of maintaining the connection to the audience. YouTube has got its presence in more than 75 countries and it is also available in 61 languages with hundreds of hours of videos being uploaded every minute.
What are the types of YouTube Videos?
Being an amateur, first, you need to decide what you are passionate about or what you want to present yourself as the brand in front of your audience. You are seeing every day what YouTube libraries and collections are having for you, there are a lot of variety and types of YouTube videos. Let us help you understand and streamline these types of videos that can help you engage your audience.
Educational Videos:
The videos which represent information related to information about a particular subject. The videos let the audience gain knowledge and learn several things to do.
Vlogs:
The videos which act as the personal blog of the person where they can share their activities and whatever they feel about. The content presented is absolutely genuine, unscripted and mostly topical.
Product reviews:
The videos represent people's experience with the product and related services, and before providing the review, people do research about the product. It also includes movie reviews as well.
How-to videos:
These videos show the audience to do several things. The videos get the highest number of views. It involves information regarding various niches like technology, beauty tips, fitness and a lot more.
Best of Videos:
These videos provide information when people are looking out for specific things which include places to travel, books to read, top religious spots and many more.
Why choosing a niche for the YouTube channel is the most crucial step for a beginner?
Once you have thought about starting your very own youtube channel, you need to decide upon the niche you would like to target. If you want to make a long-term journey for your YouTube channel you need to start with what is going to be the purpose of your YouTube channel.
It ultimately depends on the niche you want to be known for and it will be important for your YouTube business. You want to create a video containing the right content for your audience. For doing so, you need an audience and it is based upon the niche you will choose followed by the purpose and intent of each video. Any random uploaded video can't do unless you are having the intention to make your YouTube channel a success.
Let's see how to do that?
While starting the YouTube channel you must be knowing what you want to focus upon, like an artist is most likely to showcase and present his art or can choose to make his audience learn how to perform the art.
If you like making videos and are most probably occupied with providing amazing content through video, you can make a career as a YouTuber. If you aren't able to decide upon the niche and the particular topic yet, here are the things you need to consider before starting,
Passion:
it is the thing that would help you to lead throughout your YouTube journey. It becomes somewhere important for you to have the nerve for the topic for the following reasons,
You are required to come up with video content ideas on a regular basis to keep your YouTube channel growing and engaging for the audience. If you cannot like the topic, you can easily get bored doing the videos and could run out of ideas that instant.
Without passion and lack of interest, you may get bored with creating the videos and will feel overwhelmed and it becomes like completing the task.
Your audience knows whether you carry the interest and enthusiasm for the content you are presenting or not. Things being shown through authentication and interest would attract people and help them get your vibe.
Demand:
Will there be demand for the topics you are going to represent? If you upload just any random videos without the specified topic and if it doesn't even a search query, there are chances you won't be getting any audience as well.
It is important to analyze the demand if you're interested in the YouTube business and want to generate a decent income through your YouTube channel. Suppose you are starting with the intention to show off your particular hobby, but you can generate the demand and build an audience by providing them with amazing and entertaining content.
You need to research the market and find out the terms people are most likely searching for. Using Google Adwords Keyword Planner can help you out with showing the number of monthly searches and the competitiveness amongst the keywords. It is always better to start the less competitive keywords.
That brings us to the next point,
Competition:
You must analyze and study the competition before planning your content. If you had chosen the niche that has been already mastered by other YouTubers, it might be harder for you to gain success working under that niche.
As a beginner, you can choose the niche with terms that have a high demand and are less competitive.
If you're planning to use YouTube for your content marketing strategy, it is okay for you to target the niche that is being competitive by choosing the keywords having low competition. Seeing the videos from other YouTubers can help you discover the points that you need to improvise upon and that might help to keep your audience engaged.
Identify the flaws in the market and try to cover them by bringing valuable content for your audience. You can decide upon new approaches for your topic. You need to develop unique and engaging content.
How to build the proper video production schedule?
If you have an idea about what would be in the video, what will be your topic to cover, that's great! But without having a proper schedule for producing better video content, it is going to be tough for you to stand out among millions of successful YouTubers. A plan along with the schedule is really important to keep your videos simplified and handle all the related tasks in a much-organized way.
Producing a video even if it's an eight-minute video takes effort from having the script to filming and even to making it available to your audience for better interaction and learning engagement. The hardest thing even experienced people face is where to begin. You are knowing things but you don't know how to act towards them.
When it comes to creating or producing a video it can make people overwhelmed and somewhat scared not because they aren't confident that they would be able to communicate the message properly through video but due to not having the proper schedule for knowing what to do next?
If you'd approach any video marketing agency, you would see that they will be working towards a proper strategy and not just starting with video shooting. In the same way, if you want to build your audience and provide them with the valuable content they wish to see, you need to begin with the video production brief that will help you stay focused, organized and don't feel all consumed into making your YouTube videos.
A Video Production Brief is the document required to be created even before getting ahead with the pre-production schedule. This document is going to ensure everything is being carried out smoothly and as planned necessary for video production.
The following information you need to collect for including in this brief:
The objective of the video:
Without having an objective or purpose, nothing can get to its destination. You need to come up with an objective about making your video which shall involve:
What will be in the video?
How will people interact?
Will the video be engaging and easy to comprehend to people?
The target audience and their insights:
You need to research and have to make it granular and segregated to know better about your audience and related insights like demography, point of interaction, sources, likes, interests, preferences and more.
What you want your audience to do with your video:
Your objective must clearly define what you wish your audience to do after having seen your video. What shall you desire from the audience to think, feel and do as they experience your video?
The core message of the video:
You need to be mindful about what message your audience gets from your video and what you want them to do after they go through the video. Of course, there's a reason you're here to make the YouTube video and not just blindly gain subscribers.
As we mentioned before regarding the types of YouTube videos you can create, each one has its purpose for its audiences like to sign up for free events, visit the online shop or website. You will prefer them to feel positive about your personal/professional brand and want them to come for more.
Once you will find this core message, you need to find out the way by which the audience can feel encouraged to think, act and feel in the way you want them to. There can be more than one message in a video, but make sure to include just a few as it has chances to confuse your audience
The deadline and the budget:
After having your objective, audience and message decided, you need to consider the budget as well as the deadline for the video creation and production. The budget needs to be estimated as for filming and producing the good quality video on a much professional level some expenses had to be managed.
Even though you can start yourself and further if your channel is doing well you can think about more investment. The deadline helps you identify the maximum length and duration of the video so that you can assume when the video is all set for further editing and publishing on various platforms.
What things do you need to consider for your YouTube videos?
After planning out a video production brief, you have to take the step further and start the process of the creation of the video. Just starting, there are certain things you need to take care of for making your YouTube video a success.
YouTube video keywords:
For making your video visible to a wide audience, you need to place keywords within the description and details so that it could have better chances of reaching people.
YouTube video or channel keywords help YouTube to help understand the content as well as the context of your video and channel and also gets to know who shall be the target audience. The channel keywords you provide are essential for YouTube to identify your channel category and topic.
When you get to optimize your YouTube channel keywords you get the chance to enhance your visibility under YouTube search. If done carefully it will help to boost your rankings as well. With the help of channel keywords, YouTube can decide which of the videos they are likely to suggest under the video column.
Let's help you to know how to identify the keywords and what are they?
Seed Keywords: These keywords are short tail keywords which are generally under two to three keywords. Just like long-tail keywords, seed keywords carry a high monthly search volume and they are also competitive. They do not include modifiers. The intent is decided according to what's ranking on google.
Long-tail keywords: These keywords contain more than three to four phrases. Unlike seed keywords their search volume and competitiveness is low. The keywords contain less not so popular search queries. Due to them being less competitive, their keywords difficulty is low and you get the chance to boost your ranking for the long term.
Untapped keywords: These are the unique keywords and none of the competitors is ranking for it except one. While optimizing it the right way can increase the chances for your channel and videos to rank within weeks. After performing the initial keyword research and making the master sheet for potential keywords and analyzing their authority and position as well it could fit the topic you've chosen, you would be finding 10 – 20 keywords. Find out what are the words with the least competition. Determine their competition to search volume ratio. Those keywords can provide you with better ROI and will become your untapped keywords. While you can know about finding the untapped keywords, you can target them efficiently.
Video Duration:
People prefer entertainment and knowledge that can last for at least some more minutes and they can get something from it that makes them remember it. So you must provide your audience with some longer yet amazing video content that amuses them. YouTube now ranks the videos that are longer than eight minutes or at least up to eight minutes, that can make more videos more visible and audience is mostly like and appreciate longer videos and it makes them share to other platforms as well.
You must provide a good introduction that instantly hooks your audience and the introduction should showcase your brand which would make your audience remember it. Cut off unnecessary fluff from the video to make it look more relatable and unique.
Using Pattern Interrupts:
Your goal in making any YouTube video is to attract the audience for that particular video, how to do that? You had made a long video with a cool introduction that's good. But you know what can make your audience's interest spark to watch your video till the end?
Those are pattern interrupts within the video which does help to give some twist to your audience without them expecting it. Pattern interrupts are small yet unpredicted actions that prove to be the element of surprise, they intrude with your expectation regarding what is coming next and encounter your predetermined notions by providing them with traction in the most successful way.
Pattern interrupts assist to refocus, retarget as well as regenerate your audience's behavioral and emotional state. These interruptions enhance YouTube watch time by making videos more exciting which is not buzzing people off. It also helps in enhancing user experience along with encouraging the reaction from the audience to comment, like or share in turn it boosts your YouTube engagement. It helps you position your brand in a much more innovative and unique way. Suppose you had got this strategy successful with attracting the audience, YouTube rewards you by boosting your ranking and helping with getting more organic views.
But be mindful about not giving many patterns of interrupts within the video, this could distract viewers and make them lose their interest to watch the video. Instead, use interrupts for every thirty seconds. You can provide the interrupts as per your script and the content of the video.
Plan the Video and Script:
As a beginner, you need to plan out the video as well as its script for its better delivery and provide your audience with a great user experience. Planning your script for your video before the shoot is important just like having effective content and promoting to your target audience.
Every content does get a script even if it's the new content, radio show, TV shows or even writing this blog post has its outline which is driving the flow of the post. Having the brief or the script decides the flow, duration and consistency within the video. When you have the script, you can save a lot of time and energy so that you can easily start shooting the video and successfully deliver your content.
When you are working on your script, you get the opportunity to display and build your brand's image for your viewers. You need to create a template that could help provide consistent videos each time and have the elements in their place. This consistency would make the audience know what to expect from your video as you release it and that is helping to connect with the message.
Video SEO:
The most crucial part of the process of releasing a successful YouTube video is doing its SEO. SEO known as search engine optimization helps to boost your ranking under search engines and makes it accessible for its target audience. SEO also helps to match users' search intent with your content by positioning it amongst top search results.
YouTube video search results are at present combined with google search results to provide people with a seamless user experience and simplify the overall results. Having an SEO strategy for video marketing would help you as well as the professionals to upgrade their marketing and achieve their expected ROI.
As for YouTube, you would like to rank your video under YouTube search. How are you going to do that? As a beginner, you won't have much knowledge about SEO and technical aspects needed to make your videos popular. Here are some of the steps you need to follow for optimizing your YouTube channel for search.
Keywords help to identify the intent of your video and is shown to the target audience when their search query matches with the keywords you have a place for your video and channel's description.
With the changes in the algorithms of the search engine results pages, it is getting more competitive out there and you require to stand out from the competitors. You wish to make your video appear in the top results to be viewed by the users and customers. For making your brand identified as unique and interactive, you need to do keyword research that is less competitive and more relevant to your video and also helps you get traffic.
Use keywords in your video title as well as video file:

For making your video visible to more viewers you need to know the customer or user intent. The search intent can involve transactional, informational or commercial stuff. It will be important for you to match your video with the customer's intent to make it rank on top of YouTube search results.
For selecting your keywords for the title you need to consider the motive about creating a YouTube video, if it is about explaining the product or writing its review it is necessary to include its name in the title and video description. Using the same keyword in the video file to be uploaded can provide you with better results and rank your video better.
Optimizing video description:
A good description with keywords would help you drive traffic and is also essential to rank well with YouTube SEO. Whenever you would be updating any of the youtube elements of the video whether it is the description, closed captions or subtitles, YouTube is going to re-evaluate it. The description should be relevant for the user and it shouldn't be more than 200 words.
Regular YouTube users are much apt in selecting videos from categories. When videos could be searched with advanced options, the viewers do choose to search for videos from preferred categories. You must choose the category that fits best according to your videos, and it would enhance your chances to pop up into YouTube search results.
Using appropriate hashtags:
Hashtags are used and placed to find the relevant content that can solve search queries across different platforms. You can place hashtags in your video description that are supposed to help the viewers find your video when they search for the specific hashtag.
Tags do help to drive the search results as they are making some key trends being more visible. As you could put the hashtag into your video description, it is displayed among the title of the video and can become hyperlinked. In case you are using hashtags in the video title, the hashtags included in the descriptions are not going to be shown in the title.
Thumbnails are the first things people get to notice when they are seeing your video coming under search results. Thumbnails can multiply your chances for people to see your videos. A strong YouTube thumbnail can help with higher watch time, which also has a huge influence on YouTube ranking. You must create a unique thumbnail that could stand out from the crowd so that your video becomes highly visible.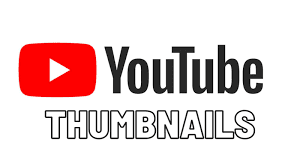 Creating a customized thumbnail is better to get your video noticed in search results from which people could know what your video is about and how it could be beneficial for them.
Subtitles and closed captions:

With videos and content being transcribed into several different languages, having subtitles and closed captions within your videos will help you enhance the user experience and make your video user-friendly.
Subtitles help people to understand the video if it is in a different language and closed captions help the viewers who cannot hear the audio.
These both have a file that contains the text like the transcript. The file also contains a time code so that the text shall display matching the speed and audiovisual element. Having both files would help your video be found out by various search engines.
You must know how to insert an SRT file and how it helps in making your video effective by having subtitles and audio inclined.
Creation of playlists:
When you're uploading a video, you upload it for the viewers to see and like it. But to gain maximum traction and be in the eyes of search engines and search engines. You need to organize and categorize the videos which are having similar or connected content. Google loves classification and segregated video content.
Crawling through the categorized content lists, search engines would eventually make your video content visible and position it into the search results. Creating playlists would help to curate the content amongst different categories. Having your playlists will automatically play the other videos into the same playlist which will increase your video's watch time and make it popular as well as include it within most watched videos.
Now it's time to make your YouTube videos popular by promoting them,
Promoting your YouTube Videos:
We have already discussed the various steps above about the things to be considered to release your first YouTube video. We are now going to tell you about a few steps which would help you with the promotion or at least make your videos visible to a larger audience.
As you know, content without purpose and less entertaining isn't supposed to give you the expected results. Your Youtube video is going to compete with millions of other videos which are being uploaded every minute. Even if your video quality is overall superb but the content isn't valuable, then it may make your viewers switch away from watching other videos. Creating worthwhile content will help you get your viewer's trust and engagement which will make them hit that subscribe button.
Remember, a freshly uploaded video can be easily reached by almost everybody within a few seconds of upload but its value is decided within a few moments of watching it. Make that moment's worth for your audience.
Build a YouTube community:
When you've created your channel, the simple reason is that you want to be noticed and want people to have some knowledge and have their interest in it. You have started your channel and creating videos does make you build authority gradually under your niche and relevant industry. People would like to seek you out for what you got to share and how it is going to help them.
As your engagement increases, you must start interacting with your viewers and encourage them to share their views in the comments section and spark that meaningful conversation. By sharing your views and listening to them, you are also adding value to their lives. You could get to set up a community section over this platform.
Collaborate with other YouTube Creators:
Things make wonder through collaboration. Once your videos and channel start to pick up, you must not hesitate to collaborate with other YouTube creators of YouTube influencers. The cross-promotion is going to help both parties and will expand the reach by creating trust.
Running some amazing contests:
Having giveaways and contests is a great way to drive traffic and get the attention of the viewers who may not be interested in your content. You must be willing to come up with something valuable as well as exciting to offer. And when you are holding the contests for gaining your subscribers, you need to make subscribing one of the few criteria to enter the contest.
Promotion of YouTube videos on social media and other forums:
While building up the presence on YouTube, you can also reach out to your audience via social media platforms, it is not required for you to use each social media channel. Just identify which of these channels your audiences are highly active upon. Facebook and Instagram are still great mediums for you to promote your videos.
You can make your creator or business account on these. It provides you with insights and analytics to see how your content is performing and how people are engaging with it telling you the engagement rate.
Forums are another medium to promote your videos but some forums are having a 'no promotion policy'. Instead, you can make valuable conversation and could even drop the link of your YouTube video. Engage with your audience and only share the content if they are going to benefit from it.
The Bottomline:
YouTube videos today are the top source of entertainment, engagement and knowledge. The companies also consider YouTube marketing as a crucial strategy for their businesses. It is not that hard for one to get started with creating a video using YouTube, but you have to be focused on the topic, plan and have the proper production schedule to keep it in sync with the release timings.
Best of luck with your journey as a YouTuber!
Share your views about your experiences while creating videos and what you learned while producing them.
---
Author Bio:
My name is Shaima Khan. A Self Driven Sanguine who is a content writer and does content marketing for a living. She is a book nerd, obsesses over technology and digital marketing. In her spare time, she's a part of various communities and does counselling related to emotional intelligence and its impact on professional development. You can find her at,