Are you looking for a way to open MediaFire on your Mac? Then you are in the right place; here I will help you with some easy steps to open your MediaFire files on a Mac. But before we jump into the main topic, it is important to know the basic concept of MediaFire.
What Is MediaFire?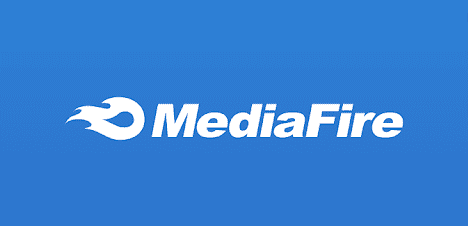 Consider MediaFire as a file hosting website, which lets you upload files along with sharing them with your friends and that too just by sharing the link.
As MediaFire is a web-based service, you need a browser and, of course, a program that is capable of viewing the specific file that you want to download. You can download a file that you have uploaded in MediaFire by just logging in to your account.
In case your friend has shared a link with you, you can simply click on the link in order to download a file that your friend has already uploaded.
Features Of MediaFire
Now, you get an Idea about Mediafire, so here is the time when you will be wanting the features that MediaFire is offering with its current version. Some features of MediaFire are given below.
Comes with Bandwidth management.
Has a folder sharing option.
Offers file link sharing.
It has a link download limit.
It also allows you to upload links.
Has file previews.
It also has a mobile app version.
Allows you to retain deleted files.
Has media playback.
The service location is in the US, so it is a bit secure.
Offers email support to the users.
Users can opt for the free plan.
Advantages
The file size limit is very large.
Offer 10GB of free storage.
Disadvantages
The customer support is too poor.
Terrible design.
Offers a few ranges of features.
It shows too many ads.
There is no file encryption.
How Safe Is MediaFire?
If you are a Google fan, then you may have heard of Dropbox. Some of us are also using it in our daily working life. So, when the question arises, "Is MediaFire safe?" The answer is the same as the same question for Dropbox.
Just like Dropbox, it also appears that MediaFire is also a safe website. Both Norton and MyWOT also rank it as safe to use.
How To Open MediaFire Files On A Mac
Here are the steps that you can use in order to open a MediaFire file on your Mac. Just follow these simple steps that I have mentioned below.
Step 1
First, you need to log into your email account and then open the email that links to the files on MediaFire. Now click the link in order to open the MediaFire page and then view the files.
Step 2
Corresponding to the first file that you are wanting to open in MediaFire, it will have a download link. Click on that.
Step 3
In case the file is an image, you need to click on the camera icon. On the first page, the photo will appear automatically. In case the MediaFire link is a video or audio file, then you can skip this step.
Step 4
In order to download an audio, video, or document stored on MediaFire, click on the "Download" button. After this, the file will store on the default download location on your Mac. you also can use this step to save photos from the MediaFire to your system.
Step 5
Now, search the file and double click on it. The file will open in the associated program, like TextEdit, iTunes, or Preview.
Opening A File That Your Have Uploaded
If you want to open a file that you already have uploaded, you need to follow the below-mentioned steps.
Step 1
Open any web browser and then navigate to the website of MediaFire or MediaFire.com. In the upper corner of the page, there is a "Login" link. Click on it and then enter the email address along with the password that you use for your MediaFire account.
Now click the button "Login to Mediafire."
Step 2
On the left side of the page, that will open, where you have already stored the file that you want to open now. Click on the folder.
Step 3
In order to open it in a new tab or new window, click the specific file.
Opening A File Uploaded By Another User
In case the file that you want to open is uploaded by some other users, then you need to follow different steps than the previous. Follow the below steps for that.
Step 1
Click on the particular link that is associated with the MediaFire file, which you want to open. Every file that is uploaded to MediaFire always has a unique link to download.
In case the user did not provide you with the link to the file, using a keyword phrase followed by the specific operator "site URL: mediafire.com," you can always search MediaFire on Google.
Step 2
Near the centre of the page, there will be a green "Download button" you need to click on. The downloads window will open, and then it will start downloading. If you want, you can continue the browsing by minimizing the Downloads window.
Whenever the download completes, the icon situated on the Dock will automatically notify you.
Step 3
After the download is complete, you need to double-click the file in order to open it in the specifically associated viewer.
Conclusion
So, now you get the full guidelines of how to open MediaFire files on your Mac. I hope this guideline will help you and make the use of MediaFire much easier. If you still have any questions or query you can write to me; I will try to answer them as soon as possible.
---
Author bio:
Sofia Kelly is a passionate blogger. She loves to share her thoughts, ideas and experiences with the world through blogging. Sofia Kelly is associated with Dream Land Estate, Okey Magazine, Global Business Diary, The Legal Guides, The Dating Dairy, Lawyers Note & Lawyers Inventory.