Duplicate photos on Mac can be a huge problem. After some time of usage of Mac, duplicates are created. Duplicates are created due to many different reasons like they are created during taking backup, transferring files twice, downloading the same images twice, taking screenshots, etc.
Duplicate pictures will occupy lots of unnecessary information on your Mac. Most of what we do is that upgrade the hard drive or purchase an external hard drive instead of removing the duplicate from the Mac. Upgrading the hard drive or purchasing an external hard drive will cost you lots of money. This money can be saved by removing the duplicates from your Mac.
Mac does not come with software that will remove the duplicates automatically. However, we can remove the duplicates manually but it takes lots of time and effort.
There are also different third-party duplicate photo cleaners that we can use to remove duplicates automatically from our Mac.
Reason for removing the duplicate photos from Mac?
Duplicate Photos on our Mac will fill up the hard drive on the Mac and this will make your Mac slow and sluggish. To make space on your Mac most of the users will purchase a big hard drive or buy an external drive. Purchasing and upgrading your storage will cost unnecessary money.
To cope with the filled hard drive we need to remove duplicate photos from your Mac. Cleaning the duplicate pictures will manage your picture gallery and it will also improve your Mac's performance.
Removing the duplicates will also save money and you will get an improved Mac.
How to Find and Remove Similar or duplicate photos on Mac Manually?
Removing the duplicate manually from the Mac is a time-consuming task and it may take lots of effort depending upon the number of pictures you have.
This first method involves locating all the duplicates and deleting them one by one.Being the simplest method this is the slowest method to find duplicate photos from your Mac. However, this method does not guarantee deletion of all the duplicates, also, you have to be careful while deleting the duplicate so no original picture is deleted.
While using this method you have to search the pictures manually. Once the pictures are found you have to sort the pictures according to size, name, and extension so that you can compare the pictures.
Before removing the selected pictures make sure that you are removing the duplicates only.
Follow the steps below to remove the duplicates from Mac manually.
1: First open Finder window.
2: Now type "*" in the search bar located on the upper right corner.
Note: When you start the search, you will see Size and Kind fields.
3: Now arrange the file results by Size, and Kind.
Once done you can delete the duplicate pictures from your Mac and free up space.
Use the Smart Folder feature for finding and removing the duplicates from your Mac.
a. Go to the finder and open it.
b. Now from the top menu click on the File and then click on New Smart Folder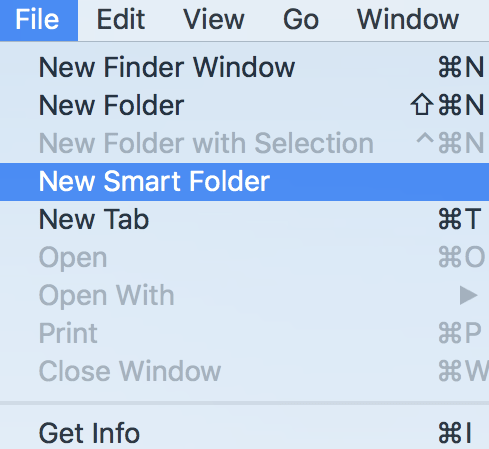 c. For viewing the searching parameter click on the plus sign located below the search bar and select the first parameter to Kind and other to Images.
d. You have to select the picture format to All.
e. Now you will see all the pictures and from this list, you can select and remove the duplicates manually.
Remove the duplicates from iCloud:
Removing the duplicates from the iCloud manually will take little effort.
To remove the duplicates from iCloud you have to download the pictures from iCloud and then delete the duplicates manually:
To download images from iCloud you have to start syncing iCloud.
a. First login to your iCloud account.
b. Now open Photos and select All Photos
c. Now search for the duplicates and then select the duplicate and then delete them. This will remove duplicates from iCloud as well as your Mac.
Remove the duplicates from your Mac using a third-party program.
Manually removing the duplicates will take time and effort. However, if you use a third-party program to delete the duplicates, it will take less time and effort.
If you want to find duplicate photos and remove duplicate photos easily you can use one of the best duplicate finder tools which are Duplicate Photos Fixer Pro.
Duplicate Photos Fixer Pro program:
Duplicate Photos Fixer Pro is one of the best duplicate photo finder tools you can find on the internet. Using this program, you can easily remove duplicates from your Mac in no time.
Duplicate Photos Fixer Pro is loaded with features that will help you to completely remove duplicates from your Mac. This simple program will help you to detect similar pictures as well as exact duplicates. Once the duplicates are detected you can remove them with a single click.
For finding similar pictures you can use different matching criteria.
Download the program from the link below:
https://itunes.apple.com/us/app/duplicate-photos-fixer-pro/id963642514?ls=1&mt=12
Features of this duplicate photo cleaner program for Mac:
Comes with two main matching criteria that will help you to find similar and identical pictures.
When using similar matching criteria, you can select different criteria like changing Bitmap Size, Matching level, Time interval, and GPS.
Speed of finding and removing the duplicates using this program is fast.
Helps you to find pictures according to similarity.
Once the duplicates are detected you can auto mark them according to your needs. These auto mark settings can be changed easily.
You can add locations for scanning by dragging and dropping them into the scan list.
Verdict:
Duplicates from the Mac can be scanned and deleted manually. However, removing the duplicates manually can only work if there are a small number of duplicates. In case if there are lots of pictures on your Mac then you have to use Duplicate Photos Fixer Pro which will help you to remove any number of duplicates from your Mac easily.