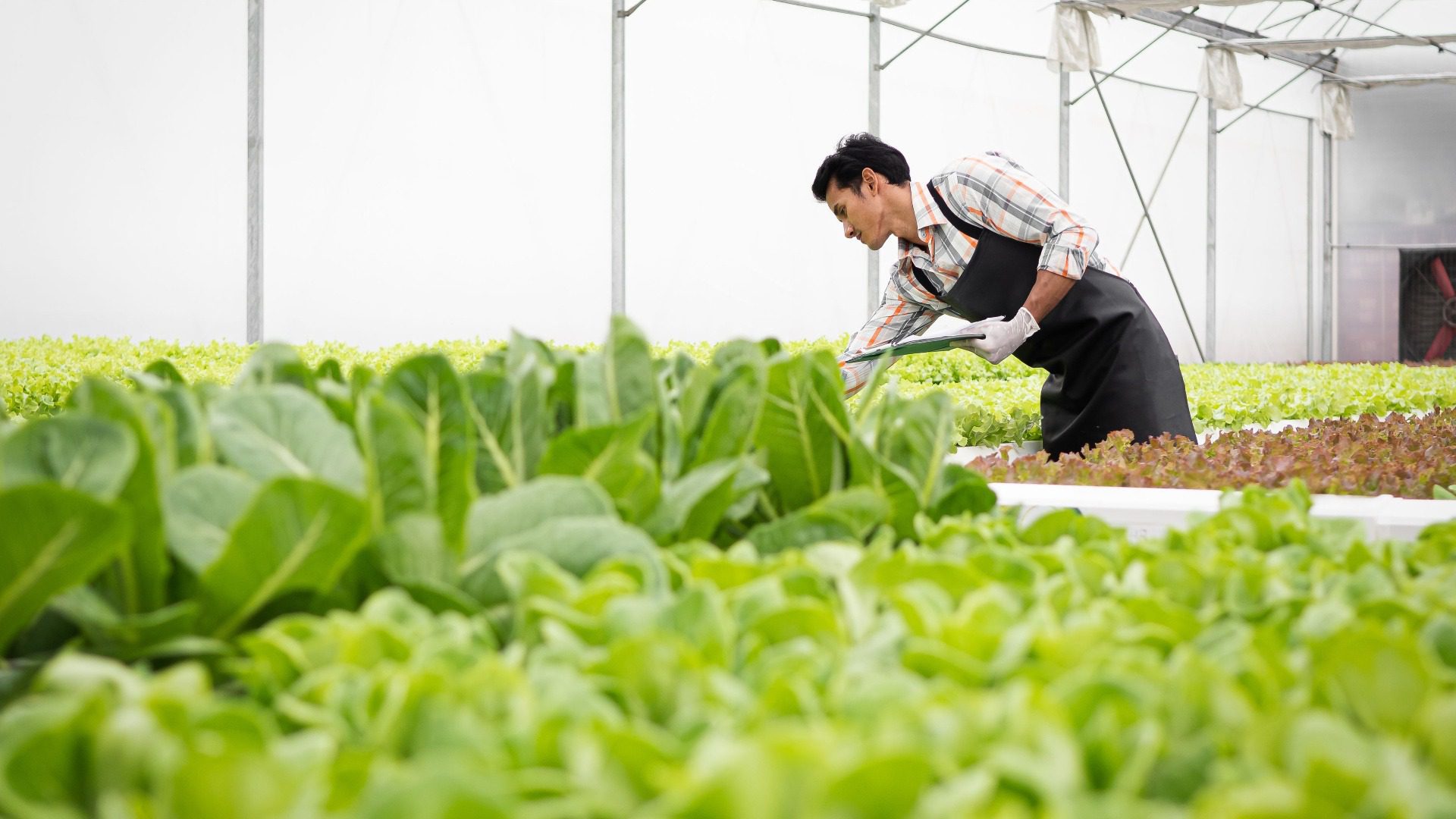 With the demand for food only likely to increase in the coming years, it seems it will become increasingly important to achieve year round crop production with the use of controlled growth environment and modern technologies. Therefore, opportunities for growth are immense in the greenhouse horticulture sector.
Over the years, humans learned the art of growing plants under natural environmental conditions. In some regions where the climate is harsh or unfavorable and crops cannot be grown, man developed a mechanism for growing crops by providing favorable and controlled climatic conditions to plants.
The technique called greenhouse technology uses controlled environmental parameters such as temperature, light and moisture, sufficient water and fertilizer, and advanced technologies to create a suitable environment for the plants to grow and protect them from extreme temperatures and radiation, high winds, insects, and diseases. Greenhouse horticulture refers to the science of growing a plethora of fruits, vegetables, herbs, nuts, and ornamental plants using greenhouse technology. Today, it is practiced worldwide and is a well-established industry.
Growth Drivers for Greenhouse Horticulture
The growing demand for greenhouse horticultural crops is attributed to the increase in food consumption due to the growing world population, adaptation to the negative impacts of future climate change and water availability scenarios, the need for more efficient use of resources, the demand for more sustainable farming practices and the growing trend of rooftop farming.
The benefits offered by greenhouse horticulture such as high crop yields, increased reliability of crops, year-round crop production, efficient use of water and pesticides, and production of high-value crops massively contribute to the growth of the industry. A recent report by Allied Market Research states that the global greenhouse horticulture market is anticipated to grow at a CAGR of 7.8% during the forecast period, 2022-2030.
Recent Trends
Enhanced materials for greenhouses, automated irrigation systems, LED (light-emitting diode) lighting, sensors, efficient cooling technology, soilless cultural system, Combined Heat & Power (CHP) systems, strategic shading, climate control software and more are likely to pave the way for more digitalized and automatic greenhouse horticultural production.
Wireless sensor technologies and miniaturized sensor devices can be used for real-time environmental monitoring and adjusting the parameters of a greenhouse. Soilless cultural system (SCS) is a widely adopted practice to maximize the benefits of the greenhouse environment. SCS is classified as hydroponic, aeroponic, and aquaponic.
The use of grafting technology helps in the growth of desirable varieties of fruits, vegetables, and ornamentals on a large scale and may prevent biotic and abiotic disorders. With the use of the right rainwater harvesting systems and automated irrigation systems, most greenhouses can become self-sufficient regarding the usage of water. Another critical component is the lighting used in greenhouses. It can be optimized with the use of different lighting spectrums to induce plant growth.
Some growers adopt innovative cooling technologies to achieve optimum air and circulation and create the perfect growing aura for their yields. The use of strategically-placed flame retardant screens can be used in commercial greenhouses to reduce energy consumption. These innovative technologies enable growers to achieve improved yields and profits.
Greenhouse Horticulture Market Outlook
The growth strategies adopted by key market players such as product launches, expansions and acquisitions to strengthen their position in the market also contribute to the market growth.
Metazet FormFlex, a provider of horticultural solutions announced its self-driving platform for robotic applications in greenhouse horticulture at the GreenTech fair in Amsterdam which was scheduled from 14 to 16 June 2022. The platform is compatible with different types of robotic devices that implement various tasks such as UV-C crop protection, scouting and harvesting.
In June 2022, Midstream Lighting, a leading manufacturer of LED lighting technology announced an agreement to acquire Hyperion Grow Lights, a developer of solutions needed for various applications including horticultural lighting. The acquisition is aimed at supporting greenhouse growers within the European and international horticulture sectors. It helps Midstream to enable growers to minimize cultivation time, increase yields and adopt novel sustainable operations through the use of advanced technology, designs and manufacturing methods.
In May 2022, Signify, the world leader in lighting completed the acquisition of Fluence, a Texas-based company that offers lighting solutions for controlled environment commercial crop production. The deal is targeted at strengthening Signify's agriculture lighting growth platform and expanding its reach in the horticultural lighting market in North America. According to Signify, the purchase complements its aim to expand in prolific markets and enhance food production by providing growers with horticultural lighting that enables them to efficiently use resources and increase crop production.
In April 2022, BFG Supply, a provider of green industry needs announced its purchase of Green-Tek (GT), a leading producer of greenhouse supplies. The acquisition of GT enables the former to better serve its customers in the horticulture market through enhanced product offerings and a more efficient supply chain.
In January 2022, BFG Supply announced the purchase of DBA Greenhouse Megastore, a leading distributor of hobby and commercial greenhouse structures to expand the former's greenhouse capabilities and products and enhance the service to customers in the horticulture space. Greenhouse Megastore brings extensive greenhouse technical and operating experience to BFG through the acquisition.
In March 2021, Netafim, one of the world's largest irrigation firms announced its acquisition of Gakon Horticultural Projects, a Dutch greenhouse construction company to cater to the growing demand for the most advanced farming methods. The acquisition combines the former's capabilities in precision agriculture and the latter's advanced greenhouse technology to provide growers with enhanced greenhouse technologies, irrigation, crop growing abilities, and other services to help them increase productivity and efficiency.
In October 2021, Pipp Horticulture, a provider of effective space-saving mobile vertical racking solutions announced its acquisition of GGS Structures, a leading provider of quality greenhouses and turnkey greenhouse growing solutions. The futuristic vertical farming and space optimization solutions offered by Pipp and GGS's capability in designing, developing, and installing commercial greenhouse structures enable the two companies to provide growers with a complete and efficient solution.
With constant innovation and developments in the greenhouse horticulture arena, the market sure looks healthy and is expected to witness remarkable growth in the coming years.