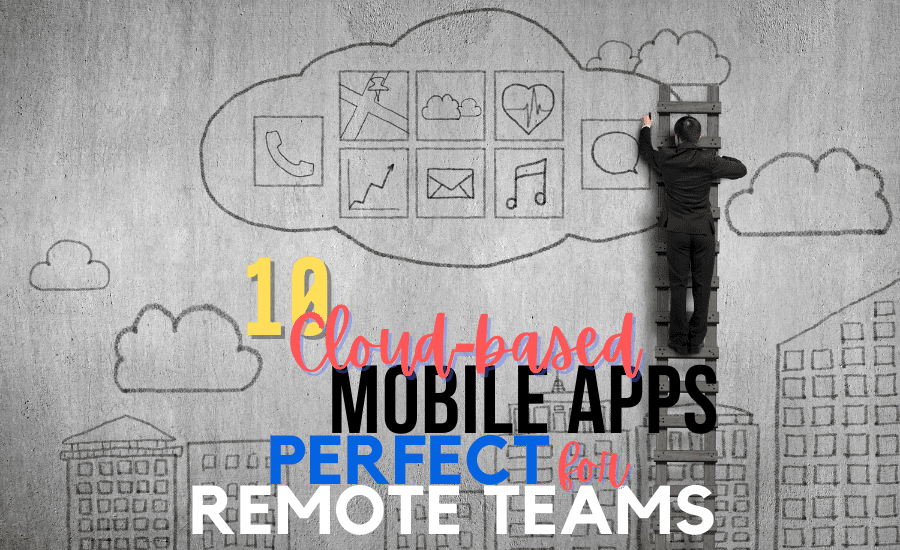 Remote working is sharply on the rise as more people get the day's work tasks done at home. It is impressive to see how virtual project management and cloud-based mobile apps for remote teams have grown over time. Years earlier, the opportunity to have conference calls was the only resource used to link remote personnel. In certain instances, the cloud technology was only used while an employee was home ill or unable to come to work because of a particular reason. Most business models at the time were rooted in a single area, with little idea of the increasing need for interactive, collaborative applications.
The recent pandemic has dramatically changed the working landscape forcing most offices to shift to remote work setup. With this in mind, it is essential to understand the difficulties of completing projects from the safety of your own house. Fortunately, there are many cloud-based applications that you can find these days over the internet. While some will require you to pay for a premium version, many of these options are entirely free.
Why Use Cloud-Based Mobile Apps?
Communication and teamwork are apparent struggles when operating in a different environment with your colleagues. More problematic is the question of distractions at home, which requires you to be very disciplined and remain focused with work.
This new business model, known as virtual teamwork, allows team members to collaborate side by side despite the location and even time zone differences. Since the individuals participating in interactive teamwork are not physically there, they depend on technology-based products to complete many project needs, such as workshops, cross-discipline joint project management, and final business plan sign-offs. It has become easier to share files, images, and even videos for your client created from video editing software.
Ten Cloud-Based Mobile Apps You Can Consider
Here are ten of the cloud-based mobile-friendly collaboration apps that you can consider for your remote team.
Microsoft Teams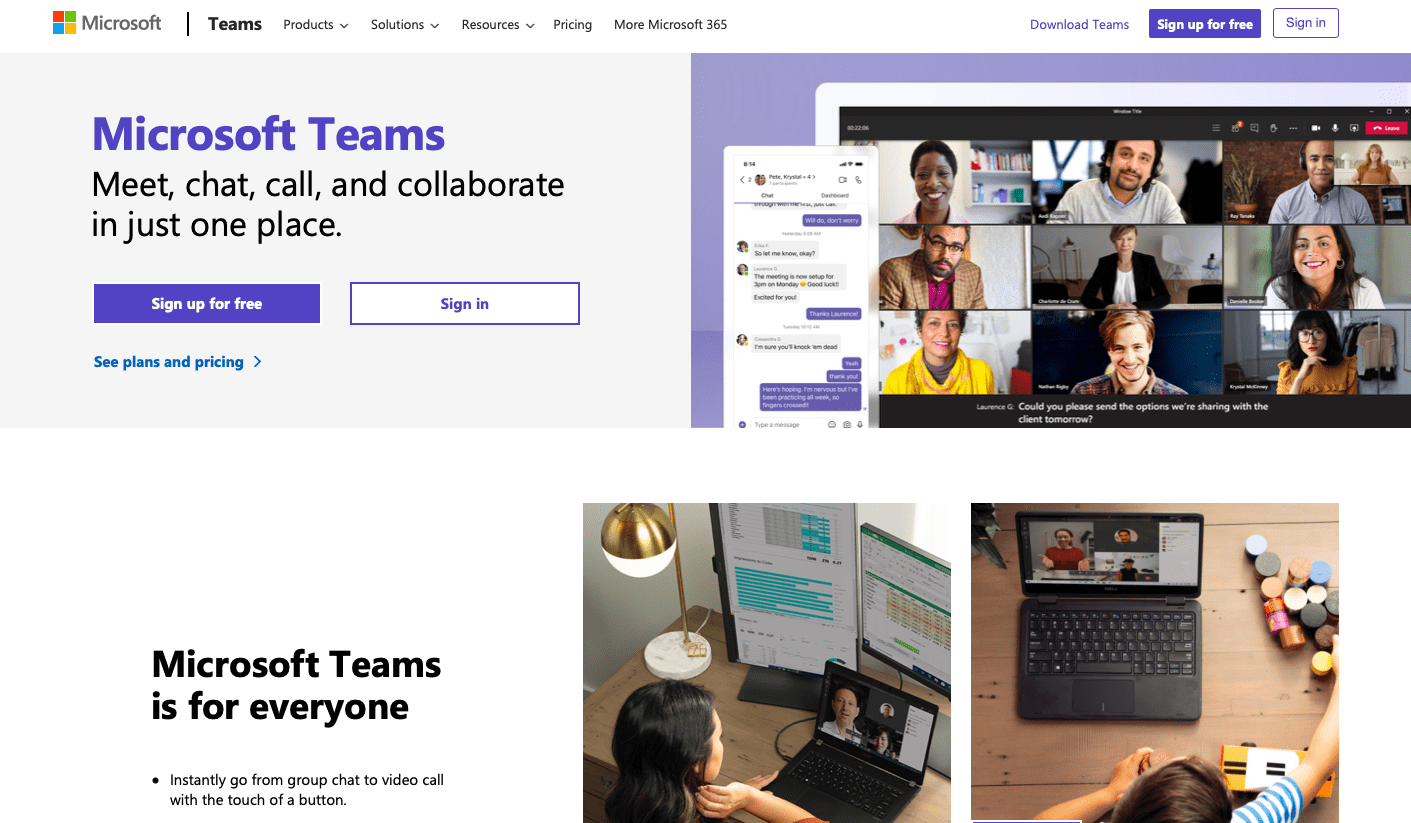 Microsoft's foray into interactive teamwork is one of the most robust platforms available, including a complete range of workspace features. Microsoft Teams features text and video conferencing, file sharing, and an abundance of technology connectivity with other critical workplace systems. It is particularly beneficial for companies that use other Microsoft services, including a shared workspace for PowerPoint, Word, Excel, and OneNote. There are some pricing choices available that you can opt to check depending on your needs.
Zoom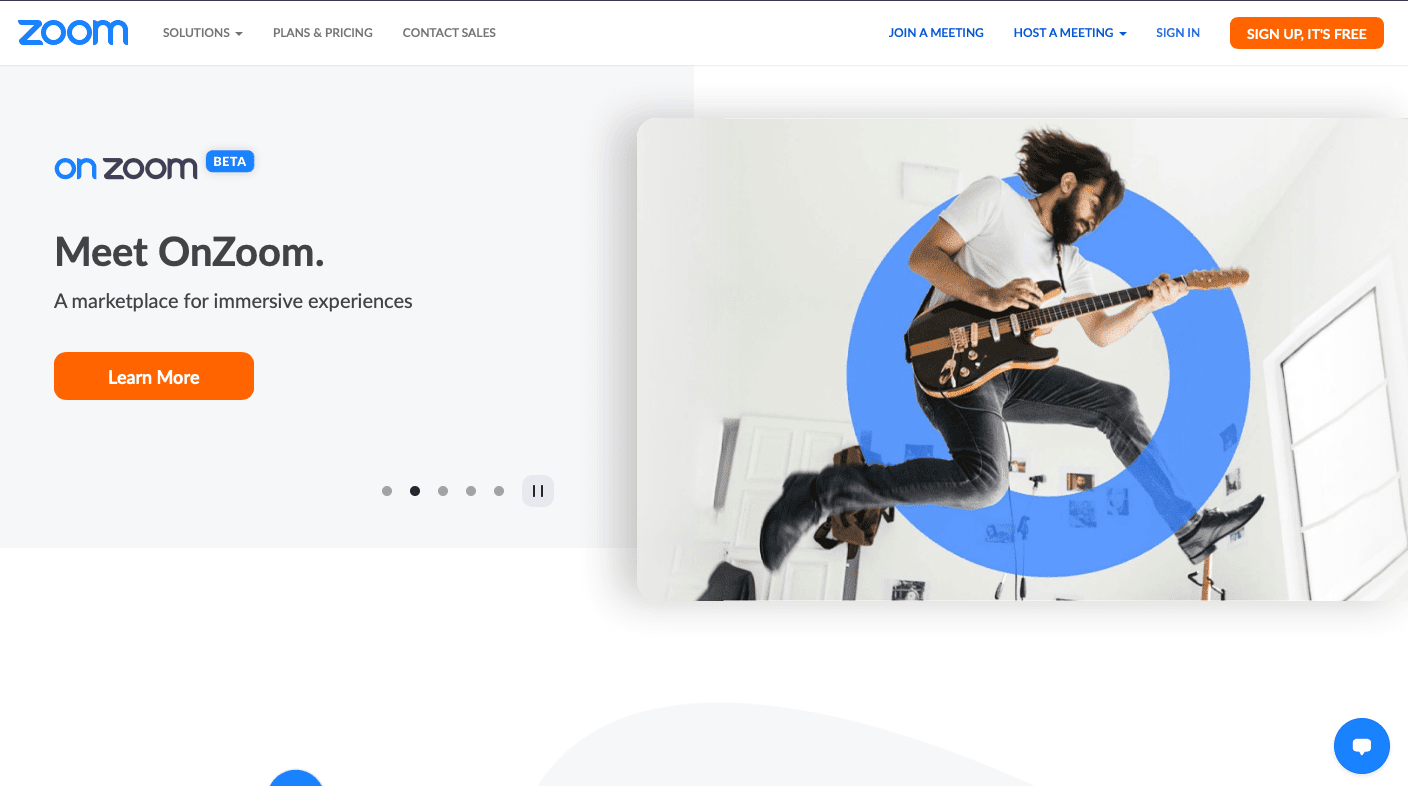 Zoom, a market leader in corporate video sharing, has a reliable video and audio conferencing interface. The product offers a single communications network for meetings, conversations, and effective organizational communication. The product supports up to 100 video conference attendees and provides high-quality HD video and audio (even in low-bandwidth environments). As the pandemic slowly affect the rest of the world, Zoom became a household name. Its download rose to 30x year-over-year and spiked to 300 million in March 2020 from 10 million in December of the previous years.
Spark
Email is one of the most well-known productivity killers. Fortunately, there are methods for taming email interruptions and turning the mailbox into an opportunity rather than a hindrance. Spark is an intuitive email client that receives and categorizes the emails from all accounts automatically. It also helps you prioritize emails that are important to you and screen out any that aren't – or snooze them until later.
Google Workspace
Google Workspace, or formerly Google Suite, like Microsoft Office 365, is a robust, all-in-one software system for businesses. The Google Workspace, which runs on the popular Google platform (adding the advantage of widespread familiarity), goes beyond standard features like Gmail accounts and Google Docs to incorporate other project management essentials like Drive, Calendar, and Meet. It is a flexible, cost-effective approach that blends seamlessly into the daily lives of many workers. Pricing is divided into three categories: basic, company, and enterprise.
Asana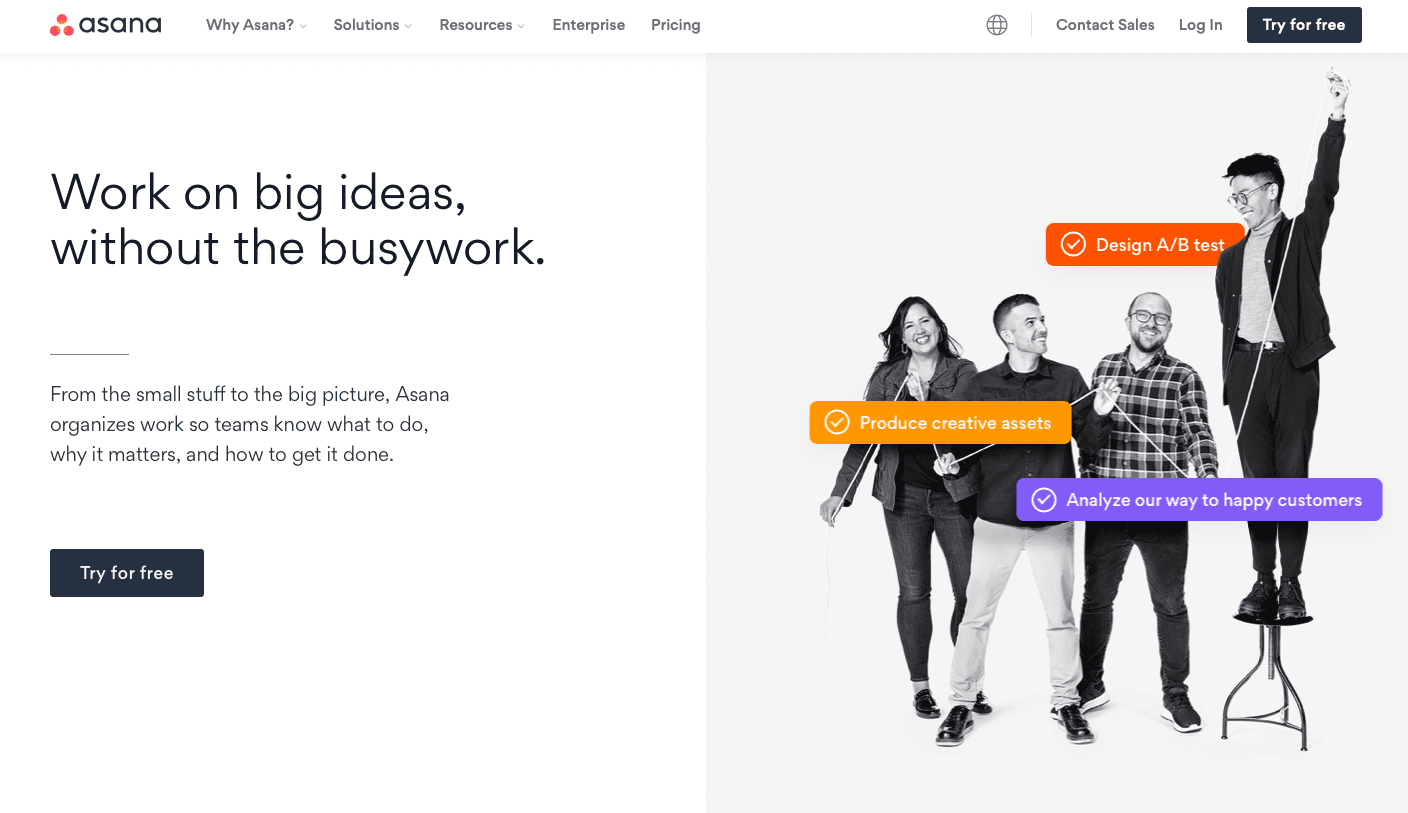 Keeping track of to-do lists and project statuses is difficult in any team, particularly those created and operated by large numbers. Asana was founded in 2008 by Facebook founder Dustin Moskovitz as a team project management system. Unlike other interactive project management systems, Asana has keyboard shortcuts that make editing and taking notes quicker and simpler. It can also organize tasks and handle to-do lists, making it ideal for large projects. In 2012, an inbox feature was introduced to allow users to submit notes inside the application rather than relying on email services or other external correspondence programs.
Google Drive
Google Drive is a no-frills cloud solution that is much more convenient for remote employees than its Microsoft counterpart. That is because the file transfer and communication capabilities of Google Drive are much superior to those in Microsoft Drive. However, one drawback of this tool is that you have to be online to access Google Drive and Google Docs.
Google Drive allows you and the rest of the team members to access and work on the same text document in real-time. There is no discernible delay, and all participants will see changes as they happen, with comments left on different lines or cells inside each book. The free version of Google Drive can suffice for the majority of individual remote jobs. If you use more cloud storage than the default 15GB free space, you can upgrade your storage plan without paying for G Suite, which is effectively Google Drive for companies.
Slack
Slack, whose tagline is "Be less distracted," is a software platform that enables businesses, employees, and consumers to work in real-time. Many collaboration platforms do not allow for the recovery of older posts, but comments are automatically segregated into project channels that can be searched later with Slack.
Users can chat in real-time, and the company recently introduced a speech function that allows team participants to record notes on a per-project basis. There are various price points available based on the scale of the project. However, if you need more assurance on how user-friendly and manageable Slack is.
ProofHub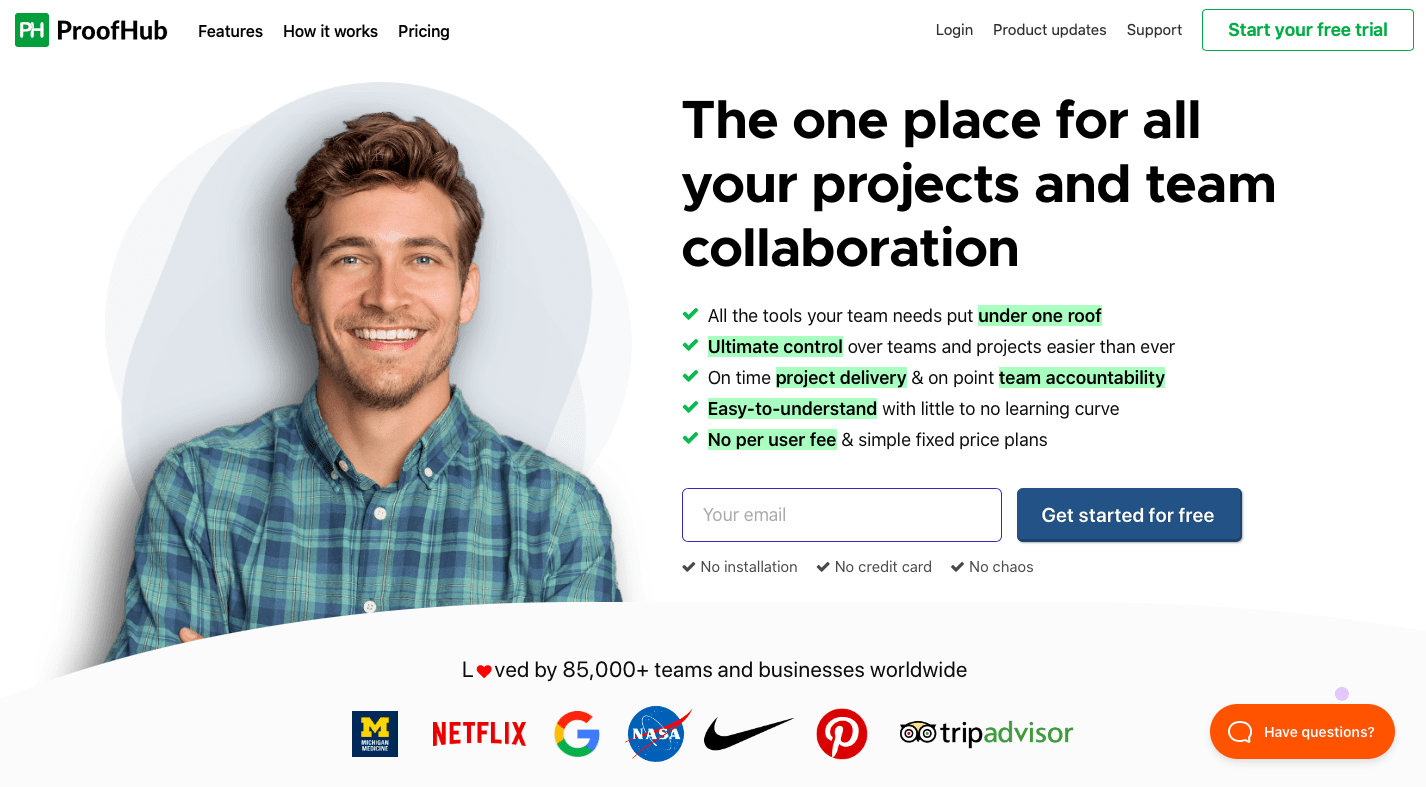 ProofHub is a low-cost, transparent competitor to other online project management platforms that provides all-in-one resources for team collaboration. ProofHub has been trusted by some of the world's largest organizations for project management services since its launch in 2011.
The price is one of ProofHub's most notable advantages. The product has no per-user costs and two low-cost "easy pricing" options. ProofHub provides users with everything they need to collaborate and be productive, such as time monitoring, Gantt maps, job scheduling, community chat, proofing and file approval, and project templates.
Zoho Projects
Zoho Projects is a well-rounded project management application. It provides all of the essential project management resources, such as Gantt maps, simple resource management tools, and timesheets, at an affordable price. It's particularly appealing for small and growing companies that manage a few ventures and individuals rather than hundreds. It is pretty simple to get started with the program, but it does take some time to understand its finer points.
Teamwork
Teamwork is straightforward to use and includes a variety of resources, such as billing and invoicing. Even though its price has been gradually increasing, it continues to provide excellent value. While  Zoho Projects remains appealing to small companies with a budget, LiquidPlanner is best suited to big corporations able to invest the time to learn an extremely productive method.
Teamwork Chat is a collaboration app for teams offered by Teamwork, which is a different feature from the project management suite. However, the two applications can be connected, so if you don't already have a favorite messaging platform for your team, you can try including it.
Final Thoughts
The current trend in collaboration mobile apps for remote work is to use cloud-based software that multiple people access via their logins. It is changing the way people work, and it can help finish any task despite the different locations and time zones. These apps save any remote teams from having to email one another, overlap workload, and leave voicemails every time anyone would wrap up some piece of work and pass it along to the next person. As the working environment still runs on the new normal, these cloud-based applications can be an excellent tool in bringing people together, even working remotely.