AudiCable Audio Recorder was available to use for everyone around 2021 and users found this handy tool to be a lifesaver.
Why? Because it is an all-in-one streaming music recorder that lets you directly enjoy and download music from the most popular music streaming platforms, such as Spotify, Amazon Music, Apple Music, YouTube Music, Tidal, etc… After recording with AudiCable, you will find your top fav songs and artists, sequenced in one selected place without the need to connect to the internet. Just one click and high-quality audio start playing locally.
In this review, we will discuss everything about AudiCable Audio Recorder in detail and why you can opt for it.
Everything about AudiCable Audio Recorder
AudiCable Audio Recorder is a tool that perfectly records and converts songs from kinds of music platforms to local music in plain MP3/AAC/FLAC/WAV/AIFF/ALAC format.
AudiCable is designed with various distinct features, one of which directly lets it record music from music sites all over the internet without the need to install music streaming apps.
Both Mac and Windows computers support the AudiCable Audio Recorder.
So after you have recorded music with AudiCable, you're free to transfer the recorded audio files from any computer to all kinds of MP3 players or HD devices and listen anytime you want.
What we like about AudiCable the most is that it offers a free trial and is 100% secure.
Advantages
✔ Support kinds of streaming music apps, including Amazon Music, Spotify, Tidal, Deezer, Apple Music, Line Music, and more;
✔ Record and convert music to MP3/AAC/WAV/FLAC/AIFF/ALAC format;
✔ Keep Hi-Fi streaming music quality;
✔ Record all songs with ID3 tags retained;
✔ Handy tools: Audio Editor / Tag Editor;
✔ No need to install any streaming music apps.
Disadvantage
✔Only record streaming music at 1X speed
Key Highlights of AudiCable Audio Recorder:
Retain Good Quality Audio Recordings:
Find no decrease in the quality of your audio with AudiCable Audio Recorder. You will never get poor-sounding audio. Moreover, choose from multiple audio bit rates, sample rates, or channels. The provided audio rates range from 128kbps to 320 kbps.
Multiple Audio Output Formats:
AudiCable can fetch your favorite songs and save them to the local computer in various output formats, including MP3, AAC, WAV, FLAC, AIFF, and ALAC format. After recording, you can move them to any device at ease, meaning streaming music can be offline playback forever!
User-Friendly Interface:
AudiCable presents itself modestly with its uncomplicated user interface. Therefore, your main screen will contain almost every control you need with well-organized controls. As a result of it, program operations turn out to be a lot smoother. It might only take a few minutes to get your hands full on the program.
Customize Audio Tracks:
With an Audio Editor on Audicable, you will be able to edit and modify audio files as you like. The songs you download can even be customized as your favorite ringtone on your mobile devices. Interesting effects like fade in/out can be added. You'll also be able to enjoy songs in an endless loop. Also, all these tracks can be modified across thousands of formats.
Modify ID3 Tags:
Organize songs on the go with AudiCable Audio Recorder. AudiCable Audio Recorder smart sorts Songs, Artists, Songs, and Albums so that you don't have to do it on your own. Of course, you can also edit the tag information of a song with Tag Editor. All settings can be automated as per your choice and even doing that is simple.
Constant Support and Updates
The software assures free updates and 24×7 technical support. Audicable provides frequent updates for its users to make room for new features. With it, the software also upgrades and works even more smoothly.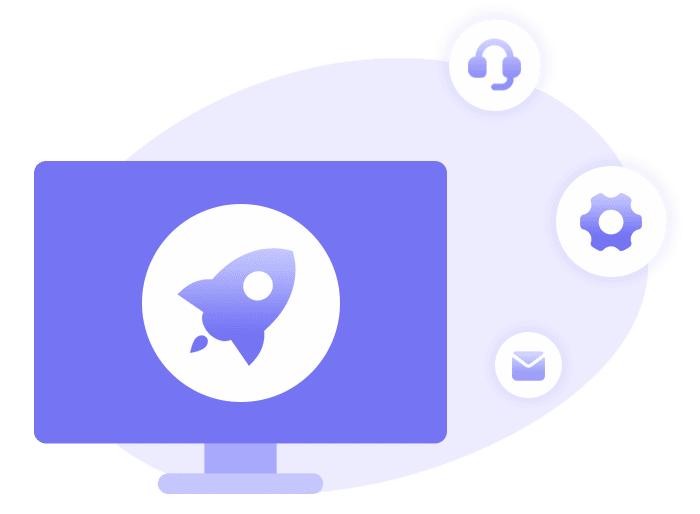 Prices
If you want to purchase an AudiCable Audio Recorder for Windows, it will cost you $ 59.95 per year, while the monthly plan comes at $14.95.
If you buy the plan for a lifetime, you will have to pay $129.90 once and you'll have an AudiCable license forever.
The monthly and yearly plans will be auto-renewed but you can cancel them anytime. You will get a license for one computer with all three plans.
The software is compatible with windows 7,8,10,11. This is also true for all plans.
The subscription plan can also be updated by reaching out to the support team at support@audicable.com
It's priced at the same rates for Mac.
Registration Process
After you have purchased AudiCable, you will receive a registration code in your email inbox within a few minutes. If you don't go through the spam folder, you will find the code. If you need further help, you are just a click away to contact technical support.
Building Trust by Free Trials
Just like all the top software companies audio cable recorder also comes with a free trial after which you can purchase it provided you're satisfied with the recorder. The refund policy is also pretty good and covers a lot of cases.
How to start recording audio with AudiCable Audio Recorder?
Step 1: To do the following, first, you have to download and install AudiCable Audio Recorder onto your computer and then launch it.
Step 2: Now comes the exciting part, which is finally getting a moment to record and download music from top streaming services.
AudiCable's main interface will let you come across the commonest music sources available today.
Let's start with the example of Spotify. You don't have to install any app because AudiCable has a built-in Spotify web player. Log in to your Spotify account. Both free and premium accounts are available to use. Navigate the song you wish to download and record.
Step 3: Once the song is played, it's also recorded simultaneously as time passes by.
You can complete other tasks for the song being downloaded or you have to take care that your internet connection is really strong and stable.
Step 4: Once you download the songs, you have to open the output folder. Just click on the file icon to achieve this. All the downloaded songs will be lined up there. The audio will be saved in your desired format.
The main reason why people will love AudiCable is that the downloaded audio stays with you for endless playbacks, literally forever. Without spending huge amounts of data, you'll be able to enjoy songs of high quality, anytime and anywhere.
Users claim it to be more convenient than most music converter apps currently in the market.
The software, as we mentioned, is easy to operate and conversion is secure every time you want a download.