If you're a millennial, you've probably been on Youtube for at least a decade, if not more. If you're part of the Gen-Z or after, you've probably grown up watching it.
What if I told you that there are still things you probably don't know about YouTube?
For being the second most visited site, YouTube still has a lot of tips and tricks that many don't leverage. This becomes especially useful as a content creator on the platform.
With that being said, never compromise on the quality of the content you produce. Feel your videos are not on par with other creators on the platform? Here are some simple ways to improve the quality of your YouTube videos.
1. Sharing Trimmed Videos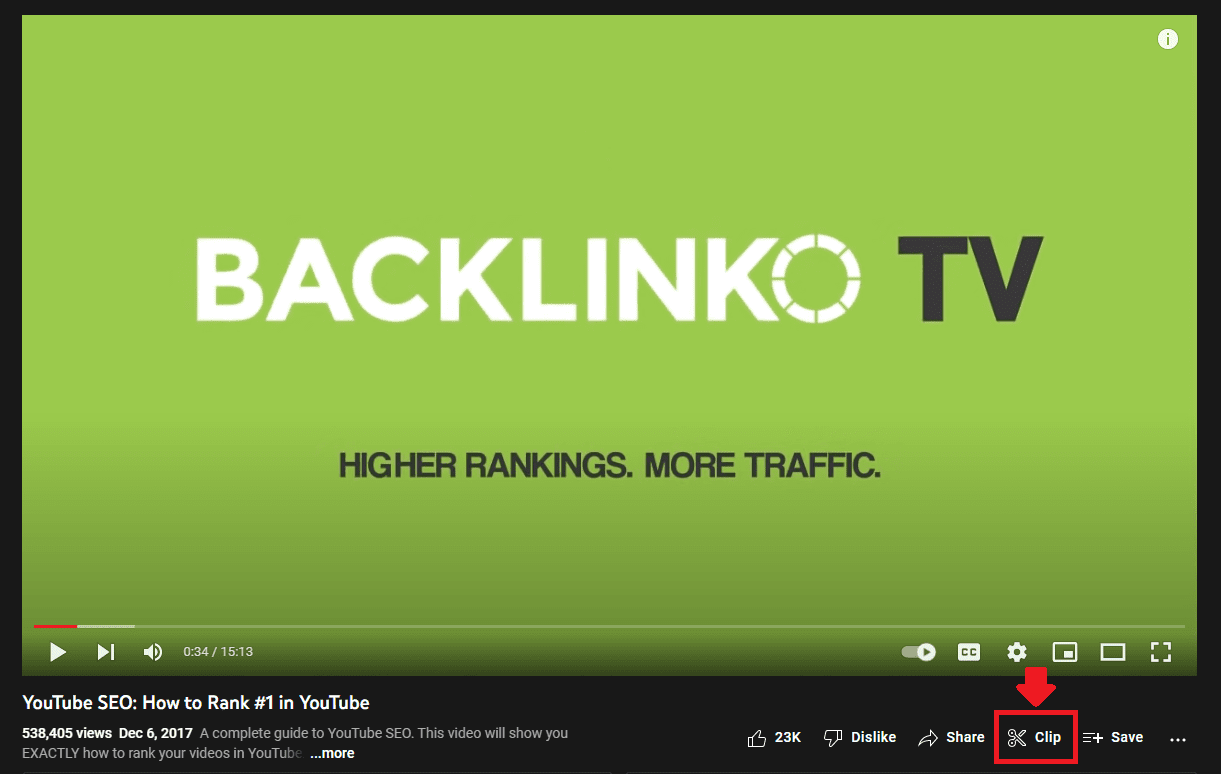 Want to share a funny moment from a 45-minute stand-up special without making everyone watch the entire video? This is more common than you think, and YouTube knows that.
Hit on Clip >> Choose the Start and End times for your clip >> add a description and share the clip.
Anyone receiving the clip will always be able to watch the entire video should they choose to. These clips will also be stored in your library for future use. You cannot monetize such clips since it's essentially a clip from an already posted video.
2. See transcript of a video
Transcripts are text, and text boosts SEO. From a viewer's perspective, transcripts help if you are a content creator.
YouTube automatically creates transcripts of videos, and it's pretty easy to access. Simply click on the three dots under any video, and you should see "show transcript".
Taking notes and pulling out quotes will be easy once you leverage this functionality.
3. Create a custom YouTube URL
Your channel's link with all the letters and alphabets is not attractive, let's be honest. What if we told you there was a way to get a custom URL for your channel?
This makes it easier to share and also improves your brand identity.
Mind you, YouTube requires you to have at least 100 subscribers, channel icon, and channel art, and the channel needs to be more than 30 days old to avail this privilege. If you want to quickly increase subscriber count, use trusted services like SocioBlend that help you organically grow your channel.
Buy YouTube Views easily and speed up the process of getting your custom URL along with monetization. They have tons of other services for various platforms tailored to your requirements.
4. Share an auto-subscribe link
You might be familiar with creating links to your YouTube channel. Another tip for content creators is to create an auto-subscribe link.
Viewers clicking on this link will be taken to your channel and shown the "Subscribe" pop-up window without any further clicking required. This definitely boosts your chances of landing a subscription.
● Go to your channel's home page, and you should find your channel URL in the address bar (https://www.youtube.com/channel/[ChannelID]).
● Add "?sub_confirmation=1" to the end of the channel address.
● Share this link as the auto-subscribe link.
This is what your viewers would see when they use this link.
See also: How To Start Your Youtube Channel The Right Way
5. Creating YouTube Shorts
Ever since TikTok created the trend of infinite scrolling videos, every major social media has started to jump on the bandwagon. Instagram rolled out Reels, and YouTube showcased YouTube Shorts.
With Shorts, you can create 15-second videos. Using the music, speed controls, and a wide range of tools, make viral content within just a few seconds.
As a content creator, this form of content has proved to be the stickiest and most lucrative for advertising and sponsorships.
Are you curious to know what is YouTube Shorts and how to make money from them? Read to find out.
(Source: Campaigns of the World)
6. Create a list of blocked words
The YouTube comment section can sometimes be super toxic. As a content creator, this can be detrimental to your channel's growth. This can be reduced by making use of the blocked words list.
By adding a set of words to this list, YouTube will check for these words in the comment section and wait for a review before posting them.
7. Get royalty-free music directly from YouTube
While sites like StoryBlocks are definitely big players in royalty-free music, were you aware that YouTube itself gives you a library of royalty-free music?
YouTube has an Audio Library that lets you choose from tons of free music and sound effects.
You'll never have to worry about a copyright strike ever again.
8. Adding and using chapters to your videos
As a viewer, chapters have become useful, especially on long-form content like tutorials and documentaries. It allows people to navigate, find what they're looking for, leave a like, and even subscribe. If you think you can fool people into watching a video till the end, you're sadly mistaken.
As a creator, it's easy to create chapters. Add timestamps in the description, and Youtube automatically adds chapters into the video. It usually follows a template (mentioned below):
CHAPTERS
00:00 – Intro
00:00 – Chapter 1
00:00 – Chapter 2
00:00 – Chapter 3
00:00 – Chapter 4
00:00 – Chapter 5
00:00 – Wrap up
Feel free to paste this into your description and edit the timestamps and title for chapters.
9. Leverage Youtube shortcuts while on the web
While this might not be a trick, using shortcuts is widely underrated. Here are a few super useful shortcuts to use on YouTube.
● Spacebar : To pause/play the video
● Up and Down arrows : To increase/decrease the volume
● < and > : To increase/decrease playback speed
● / : To go to the search box
● f : Activate fullscreen
● , : On pause, to skip to the next frame (super useful if you're trying to capture an exact moment in the video)
These will save time the next time you are down a YouTube rabbit hole.
10. YouTube Kids
Regular YouTube might worry parents, given that the content on the platform can often be 18+. Essentially YouTube Kids is a safer version of YouTube for your young one. It has a filtered library backed by powerful algorithms to ensure kids are only exposed to age-appropriate material.
Similar to regular YouTube, it's free to use and will include ads that are also filtered to ensure those are suitable to watch.
Some of the cool features of this app :
● Toggling Search option to ensure you control if kids can search for content
● Timer to limit your kids' time on the app.
● Powerful algorithms to recommend related and suitable content for kids to watch
While these are just the tip of the iceberg, there are tons more tips and tricks on YouTube as a viewer and even more as a content creator. We hope at least a few of them were new to you.