Despite the growth of the other programming languages, Java has remained the undisputed king of enterprise development. Java is used to code apps by companies ranging from Amazon, Microsoft, Google, Netflix, etc.
There are no industries where Java has not had its impact. Java supports practically everything, including DevOps, Mobile Application Development, Cloud Computing, Artificial Intelligence (AI), Big Data and Virtual Reality (VR). This statically typed language is multithreaded and can work with any medium. Java is easily integrated and synchronized with desktop applications, mobile APIs, game consoles and cloud environments. As a result, companies are eager to capitalise on the value of this adaptable programming language.
Creating an in-house Java programming team is not feasible for many businesses, hence many Java development firms have sprung up. Java software development services improve web and mobile apps and make analytical jobs easier for businesses. Java development businesses are proficient at utilising variable libraries, they help build apps with the most complex capabilities.
Being a one-stop guide on java development company, the following discussion will enable you to bring full comprehension of the notions. Let's get started.
What is Java Development?
Java Development is the process of building software applications using a Java programming language. In general, Java development can be used for a variety of purposes. Java is an object-oriented programming language with extensive APIs and a large developer community. All of these elements contribute to the application development process.
The WORA Philosophy – work once, run anywhere – is central to Java. Because of Java's platform independence, interaction flexibility and robustness, it is used in the majority of software development projects.
Choosing The Java Development Company | Top Tips
The Firm's Experience
We must look for a company that is experienced and skilled in providing Java Software Development services. The more experience they have the more would be their Java project management skills. An experienced company will be able to complete the Java development project faster than an inexperienced company.
Flexibility
The Java development team must be flexible when it comes to incorporating new technology into their development efforts. The difficulties associated with java development projects can be overcome by taking a flexible approach to adopting newer technology.
A low-cost technique for Customised Java Software Solutions
Java Development Company offers Java software development solutions to those firms that require software for managing business activities. The customised software is planned and developed in accordance with the clients' needs and requirements.
Agile approach
The agile approach helps you to engage with Java Developers throughout the globe. You can get Java Development done from anywhere in the world by employing offshore Java Companies. This facilitates the creation and production of the desired software product with Java.
A powerful Java application development strategy
For Java application development, the company must have a solid business strategy. Many java development organisations offer Java consulting services to find the best business opportunities where you may automate the business process utilising Java application development.
Employees Ability and Development Company's Tech Stack
You require a comprehensive understanding of java programming and software development in order to complete Java projects on time. Employee skills and technology stacks are crucial factors in determining a development company's capacity in completing a project successfully.
Java Development Services | Advantages
Reducing your time to market
For many years, Java has been the ideal choice for developers. With java programming, we can create both front-end and back-end apps. Java software development services can help you to significantly reduce the development time, hence accelerating your time to market.
Collaborate with professionals to solve business issues
Even businesses face problems and challenges that can be easily solved with the support of software. Developing Java software or applications to tackle business challenges can be beneficial for business owners or new entrepreneurs.
Java cloud-based solutions
Integration with Java cloud-based applications helps automate a business process. These apps are highly secure, quicker and scalable to any organisation size and composition. Even CRM software in java can be created that can be hosted in the cloud.
Java front-end Solutions
Java enables us to create corporate software or business applications by utilising a robust API and an intelligent framework such as Spring, Hibernate, Apache Wicket and JSF.
Great client support and Java maintenance services
If there are any technical malfunctions or software problems, Java Software Company must identify them ahead of time and remove them without interfering with work efficiency. Some Java Development Companies provide live chat, email or on-call assistance for java software maintenance.
Conclusion
In today's highly competitive IT market, it can be competitive to outsource Java developers. This blog post will assist you to make things easier and more efficient. We must have grasped the importance of software offshore development teams and the numerous benefits they provide. We've provided some important tips to be considered while looking for an outsource java development company. If you want to shorten the time to market while maintaining quality, offshore development is the way to go.
---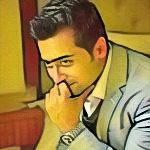 Author Bio:
Arjun Solanki is a Business Growth Strategist at a Leading Software Development Company USA. He has experience in developing and executing digital strategies for large global brands in a variety of business verticals. Apart from working on a long-lasting relationship with customers and boost business revenue, he is also interested in sharing my knowledge on various technologies and its influence on businesses through effective blog posts and article writing.