Should a business person choose an app kit for his work, one can easily get distracted by thousands of apps out there. Even though everyone has special needs, there is a couple of mastodons on the app market, which come in handy for millions of business people worldwide. Whether you are an IT geek or a lawyer, we've chosen 4 apps you will definitely use (if not using already).
Whatever kind of business you are running, there always will be a necessity to make cheap calls abroad to counterparts, contractors, side businesses, and whoever else. It's good not to lose face and call from your SIM card, keeping the number and not using Viber or WhatsApp (unless you call someone you're familiar with). Here is Yolla to the rescue: an app to call within any county or abroad to any number – landlines or mobiles. You just top up your balance, choose someone from contacts and call. Rates start from $0.003 so with a couple of bucks on your balance you can talk for hours.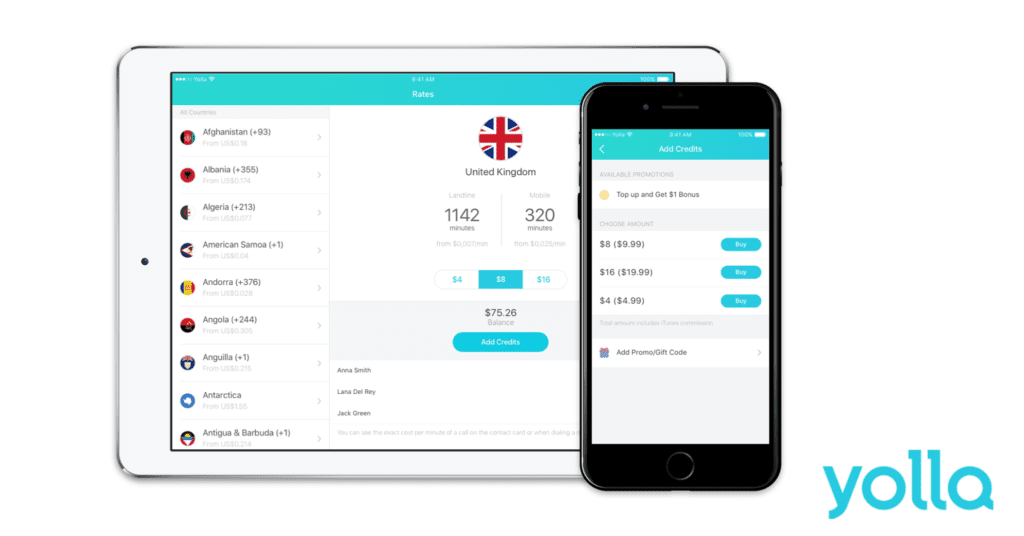 No man is an island, right? To be in touch with your team nothing is better than Slack. An app available on almost all the popular platforms, Slack lets you not only chat with everyone separately, but create endless group chats with your colleagues, invite side-managers to particular projects, send files, create useful bots, and even talk! Forget emails – the world is converting to Slack, and there is hardly a way back.
Okay, Slack aside, you send emails. You get emails. Probably, you have several email boxes that make you desire a perfect email app. Here it is; Spark. It has all you need and nothing that you don't. It's simple, nice, fast, configurable and so easy to use. Let's all enjoy our emails again!
Scannable We all have to deal with documents from time to time, and not everyone is lucky enough to have a scanner at home or even at the office. That is not a problem with Evernote's app Scannable. You simply take a photo of the paper you need to be scanned and get it in PDF format, ready to be sent from within the app. What differentiates it from other apps of the kind (and even iOS built-in feature) is the quality of docs you get. It's fantastic. In black and white, all remarks and lines are saved. No one will ever notice that it is scanned via your old friend's iPhone.