Are you looking to maximize your reach and visibility on Instagram? Are you ready to take your Instagram marketing to the next level? Then look no further! This Instagram Advertising Guide 2023 is here to bring you up to speed with the latest and greatest of Instagram advertising and provide you with the inside scoop on some unknown secrets.
You'll get a comprehensive overview of what Instagram advertising is, the different types of ads available, step-by-step procedures to set up, and effective tactics to advertise on Instagram. When you're done reading, you'll be ready to master the art of Instagram Advertising!
An Overview Of Instagram Advertising
Instagram advertising has become increasingly popular over the years as a way for businesses to reach their target audience. As of 2021, there are over 1 billion monthly active users, making Instagram one of the largest social media platforms. Despite its growth, however, many businesses and marketers are still unsure how to navigate the platform and make the most out of their campaigns.
This guide aims to help marketers and businesses understand the fundamentals of Instagram advertising and how to leverage it to its full potential. First and foremost, getting familiar with the basics of advertising on Instagram is vital, such as setting up your business profile, understanding the different ad types, creating compelling content, and understanding the different targeting options.
When creating Instagram ads, it is crucial to consider the different goals of the campaign. For example, some campaigns may be designed to increase brand awareness and engagement, while others may be designed to drive sales and conversions. Once you have identified your objectives, you can start creating content tailored to that specific objective.
When it comes to content, creating visuals that are eye-catching and relevant to your target market is essential. This could include using high-quality images, videos, or carousels. Additionally, make sure to include a compelling headline that communicates the message you are trying to convey.
Finally, consider the different targeting options available to you. Instagram allows you to target your ads based on location, interests, demographics, and more. This will help ensure that your ads reach your intended audience and that your ad spend is being put to good use.
By leveraging the different facets of Instagram advertising, you can reach your desired target audience, create compelling content, and achieve the goals of your campaign. With this guide, you can take the steps necessary to get the most out of your ad spend and maximize your return on investment on Instagram.
Types Of Instagram Ads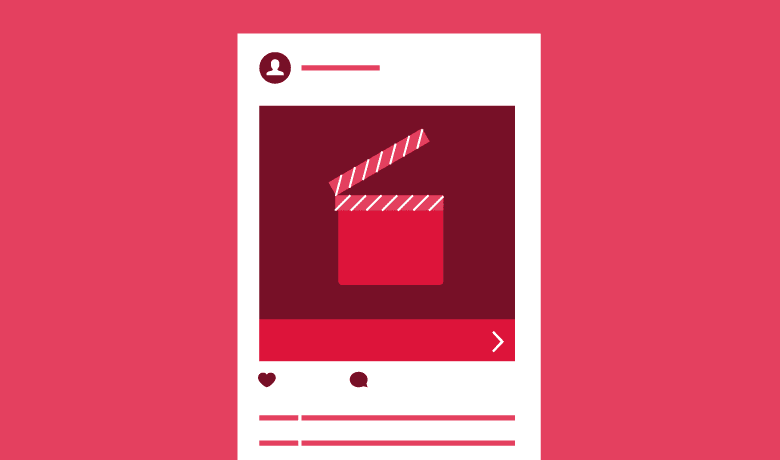 When it comes to Instagram advertising, there is no one-size-fits-all approach. Different types of ads can be tailored to fit your budget, message, or target audience. Whether you're a small business or an established global corporation, knowing the different ad formats available to choose the best option for your objectives is essential.
The most popular types of Instagram ads include:
Photo Ads:
These are the most basic type of Instagram ad, featuring a single photo with up to four lines of copy in a single ad unit. These are great for telling your brand's story and providing visual context to your message.
Video Ads:
Video ads on Instagram offer more space for messaging and allow consumers to engage more with the brand. Videos can be up to 60 seconds long and usually feature snappy visuals and short captions.
Carousel Ads:
Carousel ads let businesses share up to 10 images or videos within a single ad unit. This type of ad allows viewers to swipe through multiple images and videos, making them great for showcasing product features or telling stories that may not be suited for other ads.
Stories Ads:
Stories have become one of the most popular formats on Instagram, allowing brands to create ads as part of their regular stories content. Stories ads take up the full screen with no other visuals getting in the way, helping draw viewers' attention on Instagram and encouraging engagement with the brand.
Collection Ads:
Collection ads provide another way for businesses to show off products through video and photography while encouraging viewers to make purchases right from within Instagram. This type of ad also offers potential customers more information about products by linking to an individual product page on your website or enabling shoppers to click through images directly into a custom landing page within Instagram.
By taking advantage of these different ad types, businesses can reach out effectively and increase awareness about their brand in a targeted manner without breaking their budget. Understanding how each type works will help you create campaigns that will help you achieve your desired marketing goals better than ever!
Step-By-Step Procedures To Set Up Instagram Ads
Are you ready to take your business and Instagram presence to the next level? Setting up Instagram ads can help you reach more users, engage with new audiences, increase website traffic, and grow your following. We've compiled a step-by-step guide on setting up Instagram ads to ensure you get the most out of this powerful marketing tool.
Step 1 – Navigate To Ad Manager In Ads Manager:
To launch an ad campaign on Instagram, first open Ads Manager and click "Create New Ad" in the top right corner.
Step 2 – Choose Your Campaign Objective :
After clicking "Create New Ad," select your desired campaign objective (e.g., website visits). Depending on the goal of your ad campaign, different objectives may be more effective than others – so pick wisely!
Step 3 – Enter Campaign Information :
To enter basic information about your ad, such as budget, duration, etc., fill out all necessary details within this section before moving on to more specific targeting options, such as Locations, Audience, Interests, Demographics, etc.
Step 4 – Design Your Ad :
Once all required information has been entered into Ads Manager, it's time to design your ad creative! This is where you get creative and decide how best to represent your product/service using images, videos, stories, carousels that appeal to potential customers or followers. Try experimenting with different aesthetics and layouts until you find one that resonates with a broader audience.
Step 5 – Place Your Order :
Finally, place your order in Ads Manager. If everything looks good, go ahead and submit it for review – it usually only takes 24 hours or less for an Instagram hater's approval process! With everything approved, officially kick off the promotion by going live with your new Instagram ads!
By following these 5 simple steps, setting up successful Instagram ads will become second nature! Be sure to continually track results to measure success & make improvements where needed throughout campaigns.
Tactics To Advertise On Instagram
Instagram is one of the most popular social media platforms in the world, and as such, it's an excellent platform for advertisers to reach potential customers. With a growing user base and a wide range of features, Instagram is an ideal platform to boost your marketing efforts.
The first step to advertising on Instagram is to create a good profile. Ensure your profile is professional and visually appealing, and include the relevant information about your company and the services or products you offer. You should also have a bio that explains what you do or who you are and why people should consider using your services or products.
Once you've established an attractive and professional profile, it's time to start creating content. Content plays a significant role in how successful your Instagram advertising efforts are. You should think about creating interesting content that engages a wide variety of users. Keep in mind that aesthetics and creativity are essential when it comes to content creation.
You should also use relevant hashtags and keywords to draw attention to your post and increase the reach of your post. Doing this can help a wider audience see your post and increase the chances of gaining traction.
Stories are also a great way to engage users and create more interest in your brand. Stories are more casual than posts, so you can experiment with creative ideas that may not fit traditional posts.
Another tactic to use when advertising on Instagram is influencer marketing. Influencers are users who have built sizable followings and can help to spread awareness of your products or services. Finding the right influencers can be tricky, so it's essential to research influencers whose interests align with your brand.
Finally, you should consider using Instagram Ads. Instagram Ads are a great way to reach a broad audience without spending much time and effort. Instagram Ads are easy to set up and can be tailored to reach the right people.
These are just a few tips for how to advertise on Instagram successfully. With the right strategy and tactics, you can use Instagram to reach new customers and grow your business.
Conclusion
In conclusion, Instagram advertising will be a powerful tool for business owners in 2023. With the right strategies and tactics, you can reach a wide range of potential customers with Instagram. You can tailor your message to target specific audiences and increase brand recognition by utilizing various types of Instagram ads. It is important to remember to focus on quality and relevance when creating your ads and use all available targeting options to maximize your results.
Lastly, follow the step-by-step procedures to set up your Instagram ads to ensure the process runs smoothly. With these simple tips and tricks, you will soon be on your way to becoming a master at Instagram advertising in 2023!
---
Author Bio:
Sabrina Taylor is an SEO strategist and Senior Content Writer of Sociaboost.com. She is an experienced content writer in the industry for 3+ years and her passion is to contribute to quality and engaging content for authority blogs and websites.