ESOP management software refers to specialized programs and systems created to help businesses manage their Employee Stock Ownership Plans (ESOPs) efficiently. By streamlining management and tracking of employee stock ownership, these software solutions guarantee regulatory compliance and offer transparency to both employers and employees.
What is an Equity Management Software?
Equity management software is a tool created specifically to assist businesses in managing their equity-related tasks is called equity management software. It is a tool that automates the administration of equity plans, cap table management, compliance reporting, electronic securities transactions, tax and accounting integration, and more.
In essence, it's a centralized platform that offers real-time data and insights into equity-related activities, making it simpler for businesses to manage their equity.
The following are some typical attributes and capabilities of ESOP management software:
Top 10 ESOP Management Software
Qapita
In Southeast Asia and India, Qapita is the market leader in Equity Management & Marketplace solutions for unlisted companies. The process of creating, managing, and trading equity is heavily simplified and digitalized by Qapita. The user-centered platform allows founders to effectively distribute equity to employees, investors to track and manage their investment portfolios, and shareholders to access liquidity options. Qapita empowers stakeholders to streamline equity management, gain real-time insights, and realize the full value of their equity in a transparent and secure manner by utilizing technology and automation.
Carta
Formerly known as eShares, Carta offers a full range of tools for managing equity and cap tables. It has features like compliance management, scenario modeling, and equity tracking. Additionally, Carta runs the private stock exchange CartaX, which offers shareholders and employees a variety of liquidity options. It is a popular option for both new businesses and established enterprises due to its user-friendly interface and powerful reporting capabilities.


Trica
With its stock option and cap table management solutions, Trica Equity aims to make equity management as simple as possible. More than 500 businesses, including B+ startups, unicorns, and pre-IPO firms, are using it. These businesses are based in Singapore, India, and the United States. Utilizing Trica has a number of benefits, including its customer-focused approach, startup-friendly pricing, and specially designed features that focus on the expansion of early-stage businesses.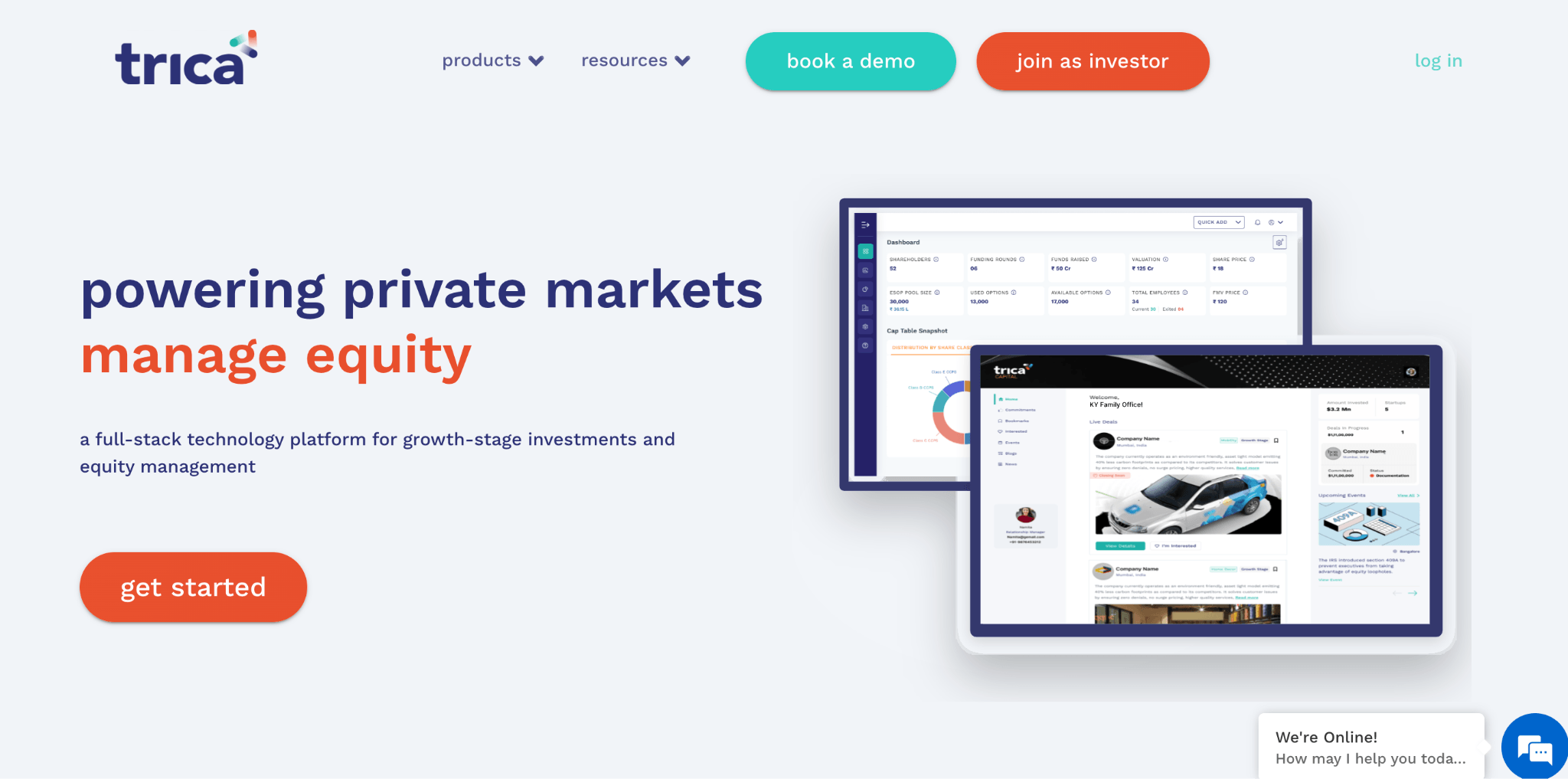 Pulley
Pulley is a cap table platform that aims to provide founders and employees with the necessary tools and knowledge to make better decisions about their equity even before those decisions are recorded on the cap table. The fundraiser model made available to users makes it very simple to compare various dilution scenarios while keeping track of all necessary data. Through a dashboard that breaks down taxes and vesting, Pulley also places a lot of emphasis on transparency with employees. Updates to cap tables are extremely seamless with Pulley because it supports end-to-end workflows and integrates with users' HRIS platforms.
Ledgy
Ledgy is a Swiss-based equity management and cap table program created specifically for startup, high-growth businesses. It provides a thorough platform that makes managing equity ownership, employee stock options, and convertible notes easier. It offers real-time tracking of cap tables, modeling of equity dilution, and compliance management features. The user-friendly interface and automation tools make administrative tasks more efficient and enable the management of equity-related processes. The Ledgy platform also provides tools for investor relations, reporting features, and communication features to encourage collaboration with stakeholders.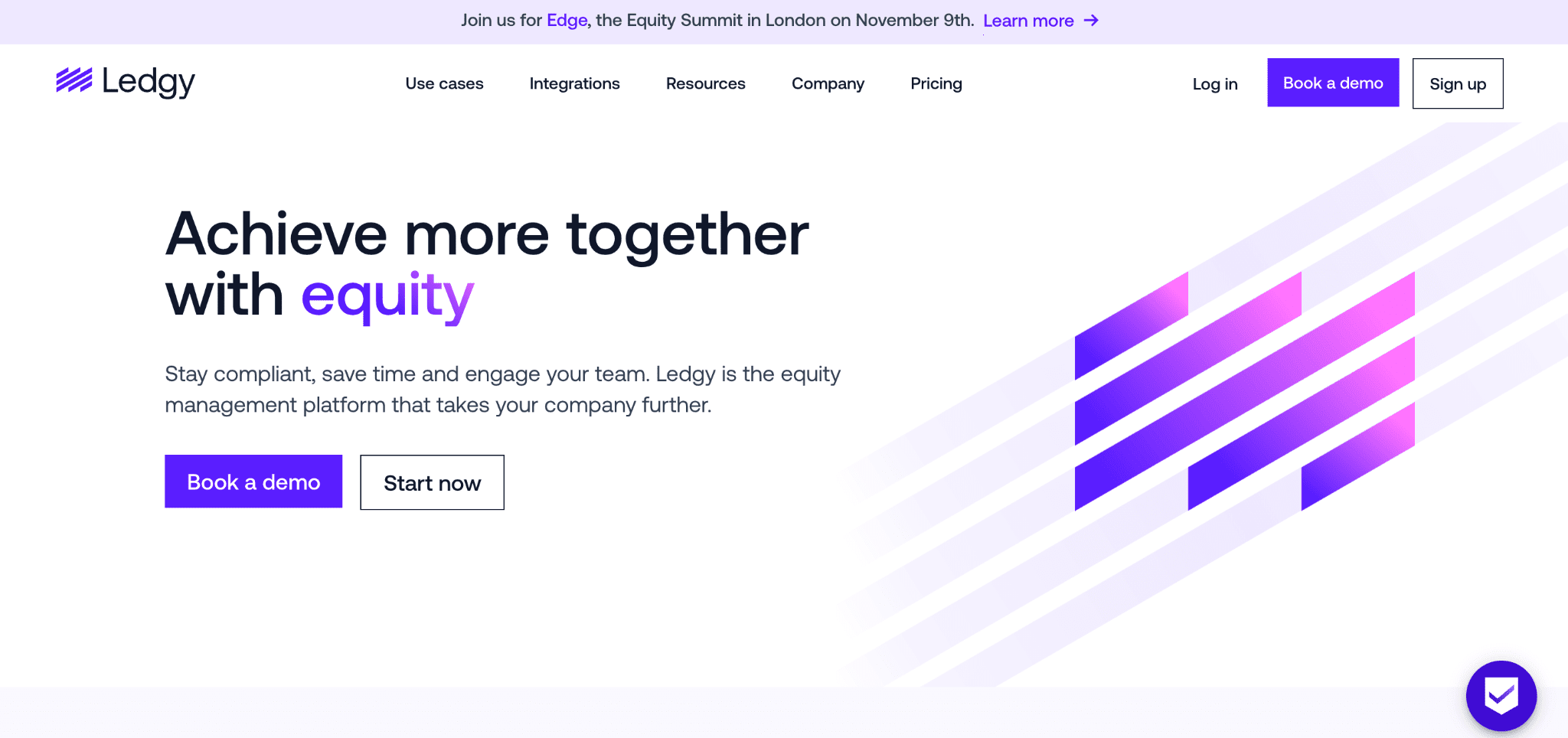 LTSE
The US-based stock exchange and equity management platform LTSE is dedicated to assisting long-term businesses. It aims to make cap table creation and management simple, with transparent ownership tracking for all stockholders. Key metrics must be disclosed, and adhering to good governance principles is one of the listing requirements for LTSE. Through its platform, LTSE offers businesses the resources and setting they need to prioritize long-term value creation and forge enduring bonds with investors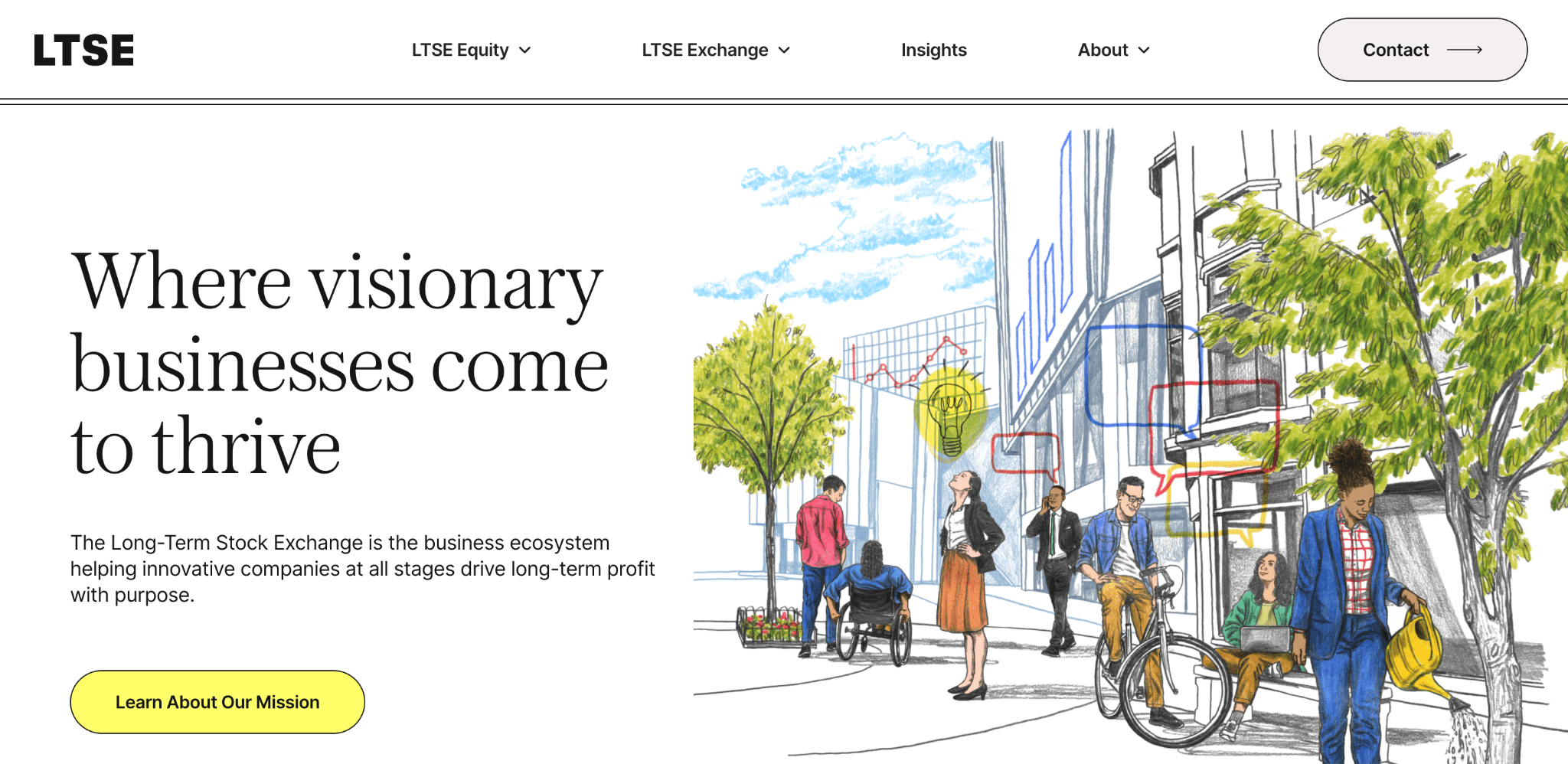 Shareworks
The popular ESOP management platform Shareworks by Morgan Stanley is renowned for its scalability and customization possibilities. It provides features like managing cap tables, managing equity, and financial reporting. Additionally, Shareworks offers tools for scenario modeling, enabling businesses to plan for and evaluate various equity scenarios. It is a reliable option for businesses thanks to its strong compliance features.
Eqvista
Eqvista is an ESOP management platform with a focus on streamlining cap table management and equity tracking, making it especially appropriate for startups and small- to medium-sized businesses. It provides capabilities like scenario modeling and collaboration tools, making it a cost-effective and user-friendly choice for startups.
Rule Zero
Users of Rule Zero have access to the all-inclusive equity management platform Hissa. Hissa is an adaptable software platform that enables users to customize it to meet their needs, assisting them in planning fundraising, streamlining the process of issuing shares, and keeping track of growth. Rule Zero, which has a powerful feature set and a user-focused interface, essentially offers customized solutions to each user.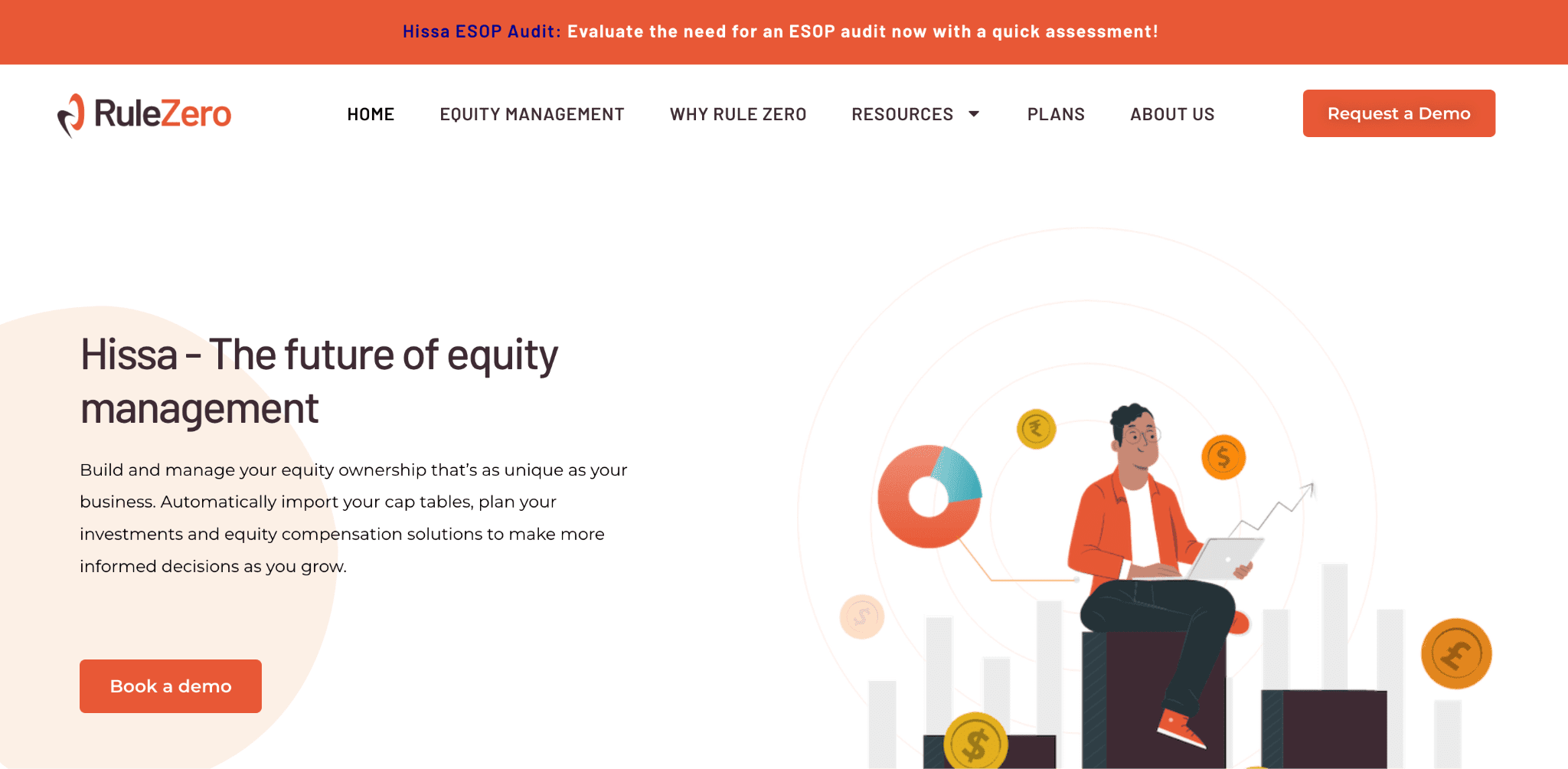 Cake Equity
Australian-based Cake Equity makes it very simple for users to set up a cap table. Cake gives users the greatest flexibility possible by letting them invite participants from all over the world while also taking care of any necessary legal, compliance, and tax issues. Cake also designs its solutions to be practical and affordable, making it even more entrepreneur-friendly than it was. By enabling users to send offers to investors, store documents, sign electronically, and access legal notes at any time to ensure compliance, it also aids in the organization of any company's upcoming raise.
---
Author Bio
Disha Ghose is a budding digital marketer with a knack for writing engaging content. As an intern, she's gaining hands-on experience in the world of digital marketing. Her passion lies in creating content that resonates with readers and drives results.