You've made the smart call to adopt a multi-cloud strategy for your business. It's a savvy move that reduces risk, keeps downtime to a minimum, and gives you solid bargaining power with vendors. But here's the kicker: selecting the right cloud providers is crucial. It would help if you had reliable partners with a track record of staying up and running, keeping your data secure, and staying on the cutting edge of innovation. Plus, you want solutions that fit your needs without breaking the bank.
Now, with many options out there, picking the best mix of cloud providers for your multi-cloud setup can seem daunting. But fear not! By focusing on key factors like what they offer, how they price things, data privacy, and their customer support game, you can put together a team of providers that work well together and keep your data safe and accessible. With the right multi-cloud strategy and partner lineup, you'll get the flexibility you crave, save on costs, and be all set for whatever's coming next.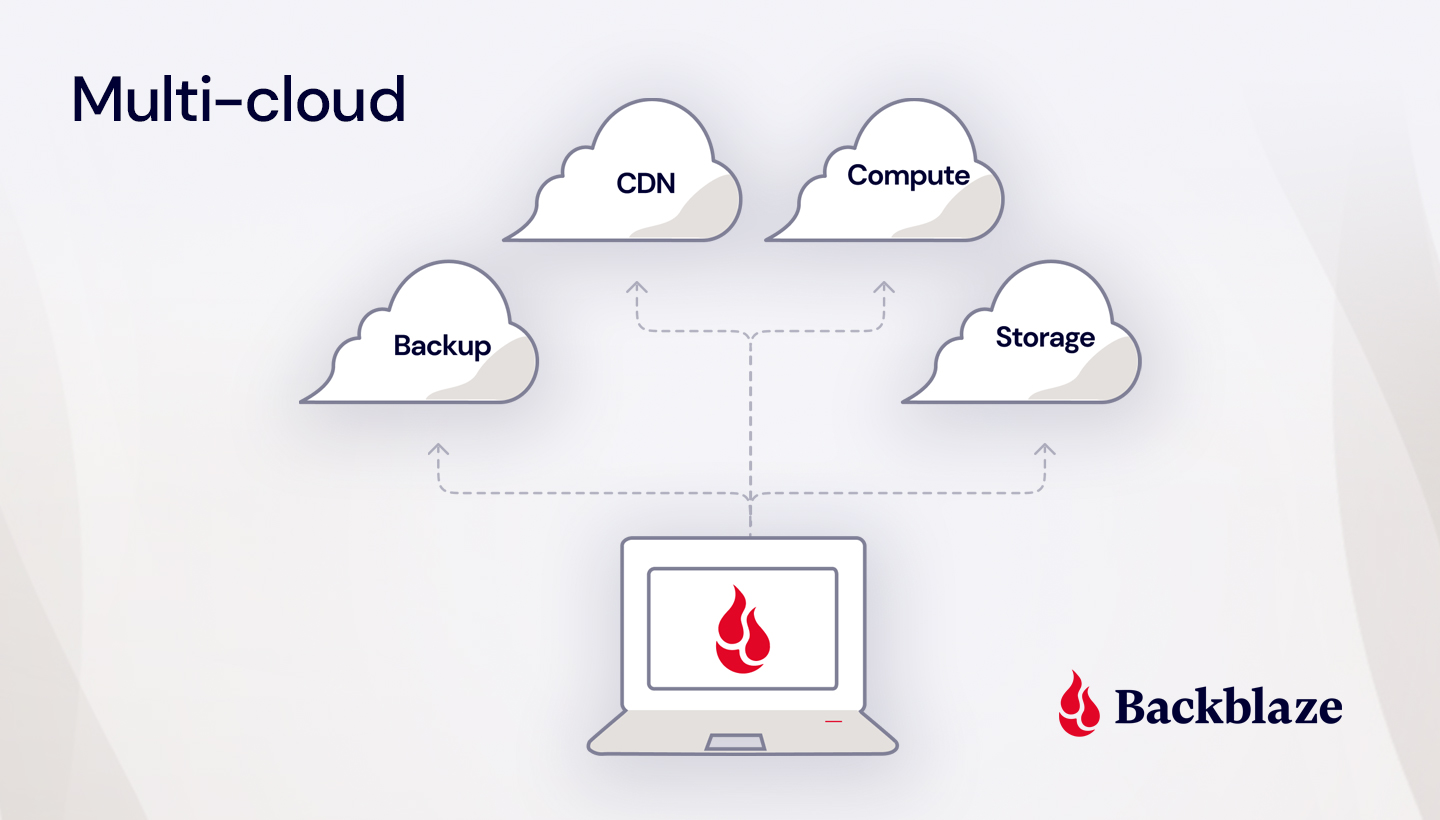 So, the clouds are ready and waiting – let's dive in!
Here's What Matters When Picking Your Cloud Providers
When you're sizing up cloud providers for your multi-cloud strategy, here's what you need to think about
Cost and Billing
Price is a biggie. Compare what each provider charges for the services you need. Some go by usage; others have a flat monthly fee. Check if they offer discounts for longer-term commitments or prepaid plans. And make sure their billing is transparent – you don't want any surprise fees from stuff that's still running.
Reliability and Uptime
You'll want high availability and a good backup plan for stuff that can't go down. Look at each provider's service level agreements (SLAs) to see if they promise at least 99.9% uptime for the services you're after. Also, find out what they've got in place for when things go south – like service credits. The more availability zones and disaster recovery options, the better.
Security and Compliance
Security should be your top concern, especially when dealing with sensitive customer data or financial goods. Check out each provider's security certifications and see if they offer nifty features like identity and access management, data encryption, DDoS protection, and network firewalls. Plus, make sure they're up to snuff with any industry compliance standards you've got to follow.
Ease of Use
Dealing with multiple cloud platforms can get hairy, so look for providers that keep things simple with user-friendly interfaces and management tools. Please find out how easy it is to set up resources, monitor performance, control who gets access, move data around, and get help when needed. Extra points if they offer single sign-on, API integration, and pre-made templates for common tasks.
Capabilities and Services
It's all about what's on the menu. Seek out providers that offer a range of options, from infrastructure (like servers, storage, and networking) to platforms (databases, queues, functions) and even software (email, collaboration tools, CRM). If they've also got cool stuff like AI, blockchain, and edge computing services, that's even better – the more they can handle, the simpler your multi-cloud setup will be.
With these criteria in mind, you can find cloud providers that tick all the right boxes and set you up for multi-cloud success. So compare your options, choose wisely, and reap the benefits of having multiple clouds at your disposal!
Building a Solid Multi-Cloud Setup
Now, to build a sturdy multi-cloud setup, you've got to think about how these clouds will play together:
Choose the Right Providers
Start by picking cloud providers that fit your needs. Consider what AWS, Azure, GCP, and others have to offer – consider cost, compliance, and features. A combo of two or three big players does the trick for most companies.
Next, decide how your clouds will talk to each other. You've got a few options:
Hybrid Cloud: Connect your on-premises setup to one or more public clouds. Tools like AWS Storage Gateway and Azure Stack can help them chat.
Multi-Cloud: Link up two or more public clouds. Services like Azure Resource Manager let you manage stuff across Azure and AWS. Or use container platforms like Kubernetes to put your workloads wherever you need them.
Cloud Bursting: Do most of your stuff on-premises or in one cloud, then "burst" into another cloud when you need extra oomph. Set up VPC peering or virtual network gateways to stretch across clouds.
Make It Talk
You'll want services that play nicely with open APIs and standards for all these connections to work smoothly. That way, you can move your data and apps between clouds whenever you like. And remember to look for partners offering management tools, networking options, and professional services to make your multi-cloud life easier.
With the right game plan, you'll get the flexibility you need, lower your risks, and steer clear of vendor lock-in. Just remember that building a reliable multi-cloud setup takes careful planning, the right cloud providers, and tools to help them communicate. Stick to best practices, and your organization will be all set to make the most of the multi-cloud world.
Keeping Your Data Safe and Legal Across Clouds
Securing your data and staying compliant across different cloud setups can get tricky. Here are a few things to consider:
Managing User Access
As you spin up stuff in different clouds, keeping track of who can do what is a big deal. Use a single sign-on (SSO) setup so everyone's got one set of login credentials for all your cloud accounts. An identity access management (IAM) tool can help you set up detailed permissions and rules across clouds.
Data Security
To keep sensitive data locked down, ensure it's encrypted when it's sitting still and moving between clouds. Each cloud provider has storage, databases, and network traffic encryption options. Go for encryption methods that work across providers to keep your data safe no matter where it goes. You might also want a key management solution to handle encryption keys.
Staying on the Right Side of the Law
If your organization has to meet certain industry rules and regs, see how each cloud provider handles them. You should add some extra controls to stay compliant across all your clouds. A cloud management platform can help you monitor cloud security and compliance by letting you set policies, track what's happening, and generate reports.
Keeping It Simple
Using the same tools or tools that work well together across your cloud providers makes life easier. Look for a security information and event management (SIEM) tool, a vulnerability scanner, and a backup solution to handle all your cloud providers. Standard tools and processes reduce the chances of making mistakes that could put your data at risk or get you in trouble with the law.
Automate for Safety
Automate as many security and compliance tasks as possible with infrastructure and policy. Script your cloud resources' setup and configuration to ensure they're always secure and compliant. Orchestration tools can help automate more complex stuff across your cloud providers.
With a security strategy about consistency, interoperability, and automation, you can keep your data and workloads safe across all your clouds. Just stay on top of what each cloud provider offers in terms of security, and you can make the most of the multi-cloud world without losing sleep over your data's safety or staying on the right side of the law.
Conclusion
Well, there you go! Building a solid multi-cloud strategy involves careful decision-making when choosing your cloud providers. Don't just jump on the bandwagon and pick the big names because everyone else is doing it. Step back, roll up your sleeves, and do your homework.
First off, figure out what your specific needs are. That's your North Star. Then, scout around for the providers that can meet those needs without emptying your wallet. This might mean mixing and matching big players with some smaller, specialized ones. The world's your oyster, so don't rush it.
Get in touch with their sales teams. Chat with them. Read what others have to say in customer reviews. Make sure their services, support, and pricing align with what's most important to you.
Going the multi-cloud route sets you up with a robust, adaptable setup that can grow along with your business. All that legwork you put in upfront to pick the right providers will pay dividends for years. So, take your time. Take your time, make informed choices, and set yourself up for success.