What do you think is the most important thing for a blogger?
Is it building backlinks for SEO or is it getting more traffic?
Truth be said, it is neither.
You can make a lot of money with just a handful of visitors to your blog. And what you actually need in order to do so, is exposure. This exposure is towards your supposed customers and to the type of people who, you could say, would form the audience of your blog.
The thing is most bloggers do not have any idea of this form of exposure. This exposure is what seperates the good from the best and those bloggers who earn huge from blogging without breaking a sweat from those who work tirelessly on their blogs for hours on end without seeing the daylight of traffic.
In this post, you will see how you can, as a blogger build your brand awareness and gain exposure. This "exposure" will lead you to get more sales and cash in a lot of money too.
How?
I will explain.
Why You Need Exposure
First, let's address a simple question. How do you plan on making money with your blog? Is it by getting sponsored posts? Is it by selling something via your blog? Or, is it from ads and affiliate marketing?
Well, for any of these goals, you need good exposure to begin with. Why do you think sites with good brand awareness receive so many sponsored post requests? It is because sponsors know that this guy is recognized as an expert by his audience. That is why they are willing to invest a good amount to promote their products on their websites even if the traffic to their site is not large scale.
If you earn money via ads or affiliate marketing is still very important. This is because your viewers will not click on a link, that is recommended by you if they don't trust you.
As such, now that this is clear, let's move on to the next part, which is-
How To Gain Exposure
There is no one way to gain exposure. It is a three-way process that is intertwined. You could start and end by any of these methods and it wouldn't matter, or you could do all three to increase your success rate.
The first method is.
Get on the radar of top-notch bloggers
Who doesn't want to get featured by the guys at the top of their industry? But who wants to work for it?
Very few actually.
Getting the experts in your field to know and recognize you is actually a lot of work. But it will be worth it because once they do so, the next two methods become very easy!
What you need to do is –
Regularly put thoughtful comments on their blog posts. And, by thoughtful I don't mean those comments like "Great work" or "Nice". They are downright spammy. Neither do I recommend you put in backlinks in the comments section.
What I do recommend, is that you put in such a comment that promotes a discussion. All bloggers love that!
You could also follow, and mention them on Twitter. Regularly sharing and commenting on their tweets also will help you get known by them.
And then you could go for the kill, which is to ask for a favor, which can be –
Guest Posting
I find guest posting the best way to gain links and exposure in the blogging community. However, few realize its true potential. They jump just to get a do-follow backlink and they submit very poor quality posts.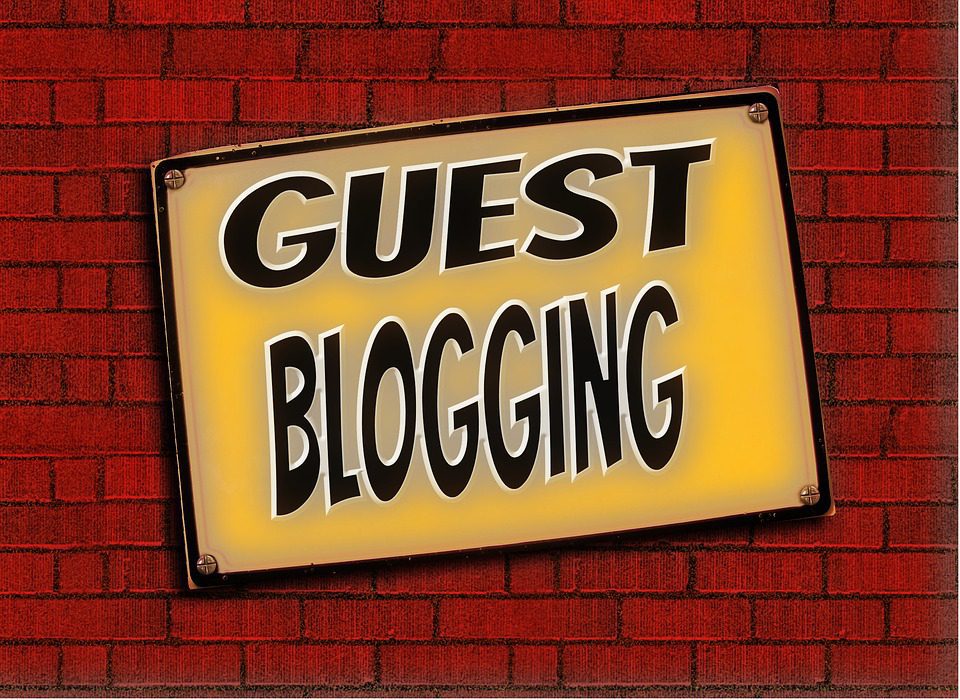 In fact, in doing so, they do not get selected and even if they do, they do not gain any exposure whatsoever.
If you want to guest post, do it the way it is supposed to be done!
Find sites with low Alexa rank. Land guest posts and watch the traffic trickle to your website. And it isn't only about traffic. You get exposure to a viewer base that is completely alien to yours. Providing quality guest posts to the blog you are guest posting at, is a great way to build a loyal following.
Also, if you had been following the steps I outlined in method 1, this part gets even easier. The influencers would feel obliged to accept your proposal. So, don't make them regret it. Seize the opportunity and write an amazing post that forces their hand to hit "Publish"!
Of course, you should guest post for links but that should never be your only objective as it is a surefire way to ruin or Google penalty.
Try to have this one goal – land as many guest posts as possible on authoritative websites.
Method 3 aka Write Expert Roundups
In my post on How To Craft a Massively Viral and Linked-To Blog Post, talked in depth about expert roundups and how to create an awesome one, while you are at it. The thing about this type of roundup is that experts and influencers who are featured on it, love to share and link to it.
I have an astounding success rate in these types of posts and absolutely recommend them. Imagine the exposure you'll get when an expert with thousands of social media followers shares your post. Also, you will get a surge in traffic filled with an entirely new audience base. This will help you tremendously boost your street cred!
As with method 2, if you did method 1, this step gets a whole lot easier! Experts and influencers would feel obliged to answer your request and pitch your query for the roundup!
And if you still don't believe me, here are two examples of the success of expert roundups:
And it is just not that. When you get your post shared by an influencer or expert blogger in your niche, it is more like an endorsement for your website which increases your brand awareness a great deal.
Use HARO to get hold of awesome Opportunities
HARO, acronym for Help A Reporter Out, is like the holy grail for all bloggers and influencers alike, hoping to get their name etched on the "hall of fame" publications like Inc, Forbes, Business Insider, etc. Basically, HARO is a service that connects reporters with potential sources.
(Check out my Ultimate Guide on HARO, where I distill the information about what HARO is, what to do in there, and what not to do, in order to land media coverage, not to mention backlinks too!)
All you have to do is pitch to journalists who ask for queries every day and you will soon land some awesome opportunities at top-notch publications which will get you immense exposure. These queries are sent to you every day from Monday to Friday, thrice a day.
Conclusion
If you keep on doing these steps as I outlined in this post, you will obviously land some backlinks and increase your website's traffic phenomenally. But that wasn't the main intention, was it? You will, if you employ the techniques, herein mentioned, get a much higher conversion rate from among your audience as well as retain a much loyal and enthused following.
Got any questions? Put it down in the comments and don't forget to connect with me on Twitter.